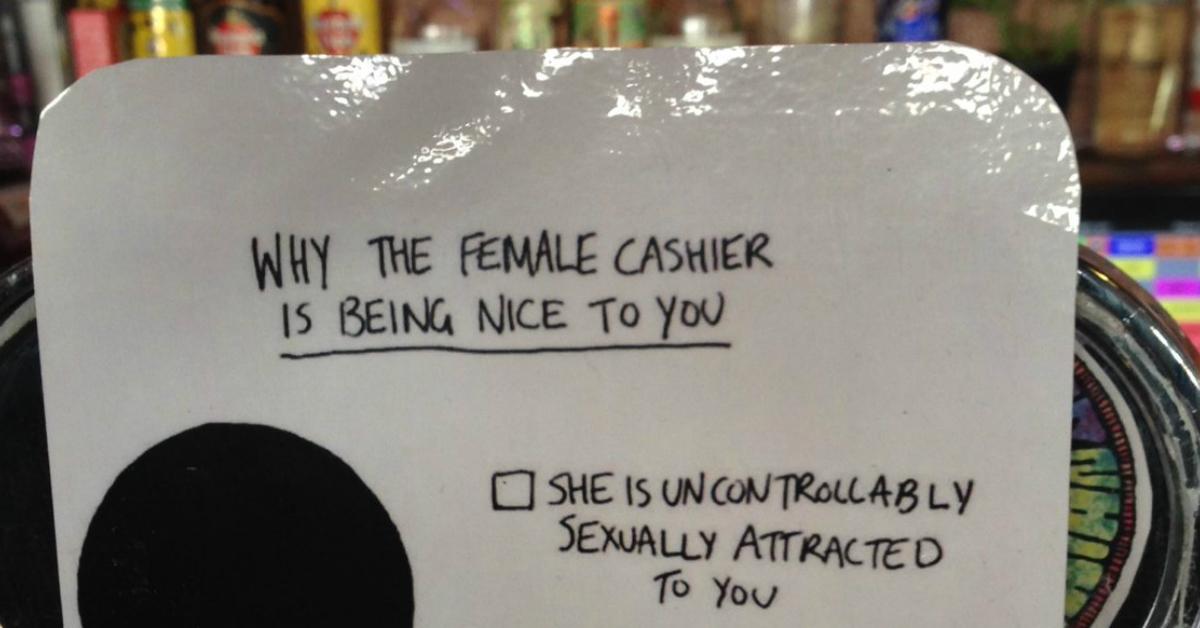 This Bar Put Up A Sign To Stop Female Workers From Being Sexually Harassed
By Mustafa Gatollari
When you're at work, you expect a minimum amount of respect and courtesy from those around you. That includes your boss, your coworkers, and yes, even your customers. While 'the customer is always right' may be a good business motto, it's a horrible way to go about dealing with issues when they've crossed a line.
Working in customer service can be tricky, especially when you deal with overzealous and emotional patrons.
You have to balance a fine line between being courteous and kind while also being professional. And you could do a damn good job of this, but some people inevitably mistake your professional kindness for a personal one.
And then they start getting certain ideas, especially when it comes to female workers. I can't count the number of times I had to roll my eyes when working as a waiter when I'd hear guys whisper amongst themselves, "dude, she's totally into me."
So when a female member of this restaurant's bar staff was being sexually harassed by male patrons, they decided to post this sign in response.
The Beer Cellar in Exeter, Devon tweeted a photo of their funny yet serious sign after they had enough of male patrons constantly harassing their employees.
"We basically just printed it out after we had a very sex-pest heavy weekend about three months ago," Lauren Dew told Mashable.
Dew went on to say that there are only a few customers who don't find the sign funny.
"People really laugh, people support it. One percent think it's a bit offensive, which is funny to me because those are the people it's aimed at."
Charlotte Mullin, who drew the sign, says she came up with the idea because of all the time she spent in retail.
"You're obviously pressured to give A+ customer service, and loads of people would interpret common hospitality as romantic interest. I wanted to make it clear that female staff are nice to you because they have to be! And, of course, most of us are decent human beings and would be nice to you anyway, but in no way does this mean we're dying for your dick."
The post started a conversation on what would prompt a man to kiss a random woman's hand, anyway.
With others providing their own solutions to stopping the hand-kissing madness.
Do you think most bars should have this sign?
And is it sad that we even need to consider that as a widespread solution for all restaurants?