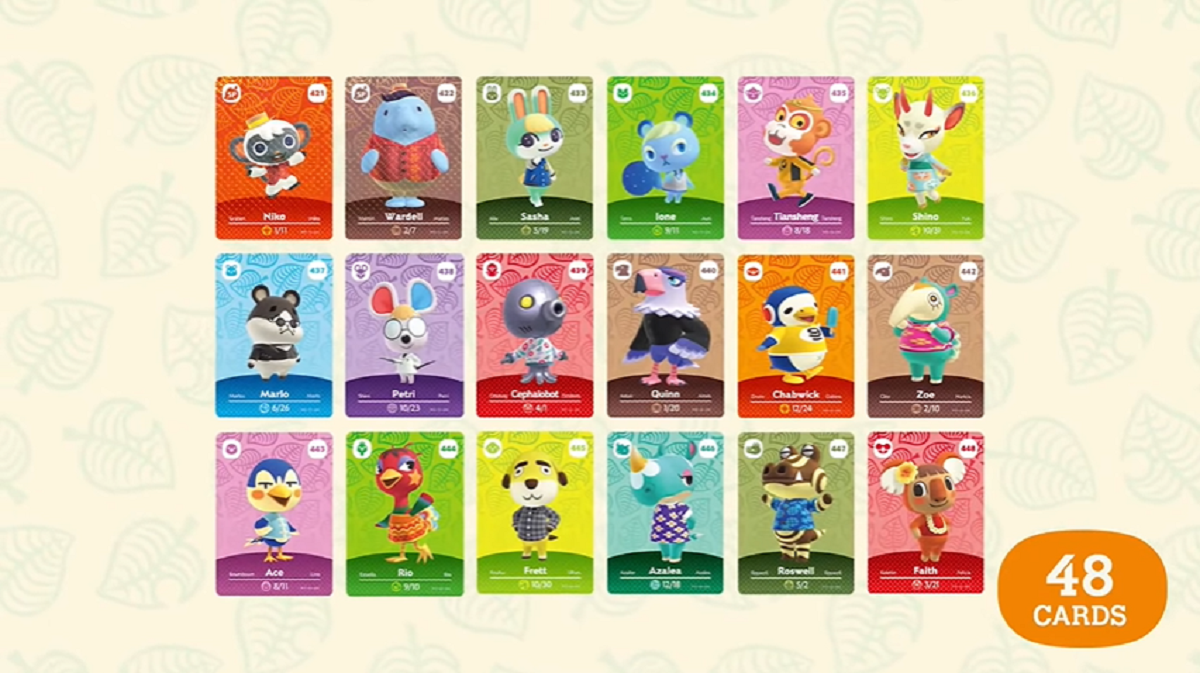 The Upcoming New Series of 'Animal Crossing' Amiibo Cards Will Upgrade the Way You Play
Article continues below advertisement
Functionally similar to the more traditional Amiibo figures, Amiibo cards can be tapped into your compatible Animal Crossing games to invite the character on your card to live in your neighborhood or island. While random villagers can often arrive in your neighborhoods with intentions to move in, these popular cards guarantee that your favorite villagers will arrive in your town.
With a whole new set of cards in Series 5, there's a whole new collection of villagers to interact with!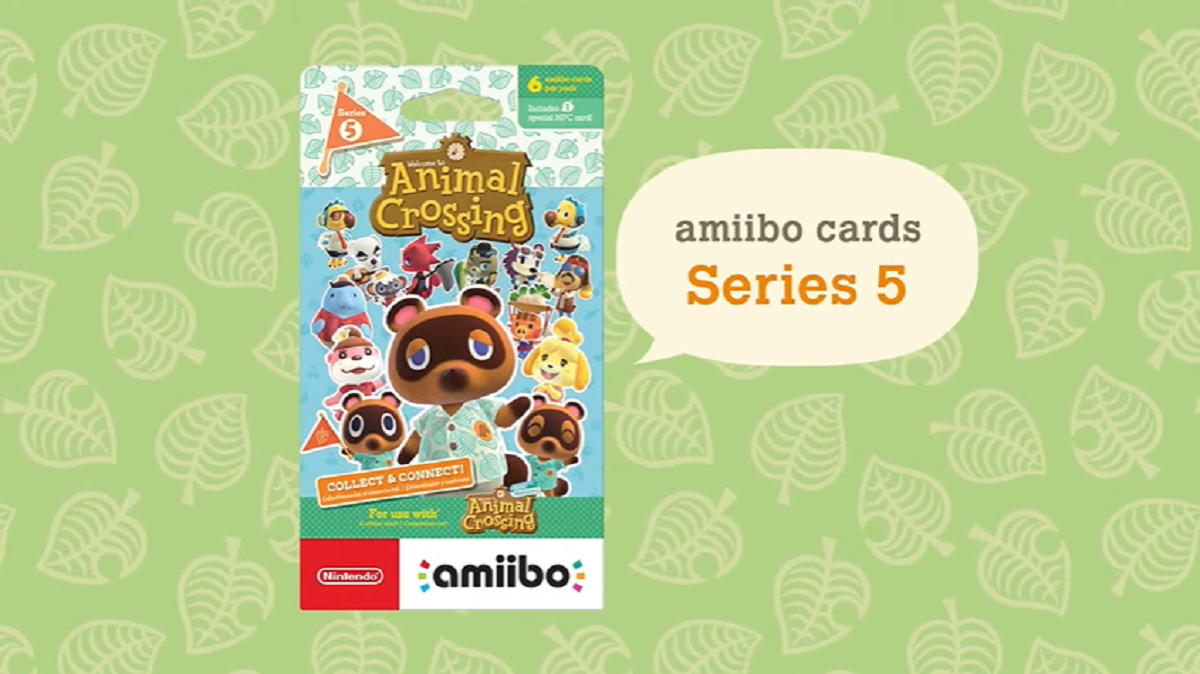 Article continues below advertisement
Series 5 of the Amiibo cards has old and new faces.
With the latest New Horizons update inbound, including the new Happy Home Paradise DLC, there will be more than 48 new cards to collect from the brand new Series 5. As is tradition, you'll be able to use the new cards (as well as compatible Amiibo figures) to invite vacation clients to the new DLC archipelago and design an all-new vacation spot of their very own.
New Horizons characters like Raymond, Flick, Orville, and several others will be available on Amiibo Cards for the very first time.
Series 5 is a considerable step down from the first four series in terms of the number of cards. Each previous set contained more than 100 unique cards to collect. With six cards to a pack, at least collecting them all will be far more manageable this time around.
Since you can only host 10 neighbors at a time on your island, these new cards will make it easier to handpick the villagers you want on your New Horizons and/or Happy Home Paradise game.
Article continues below advertisement
The Series will release alongside the rest of the big Animal Crossing update on Nov. 5 and will be available in stores.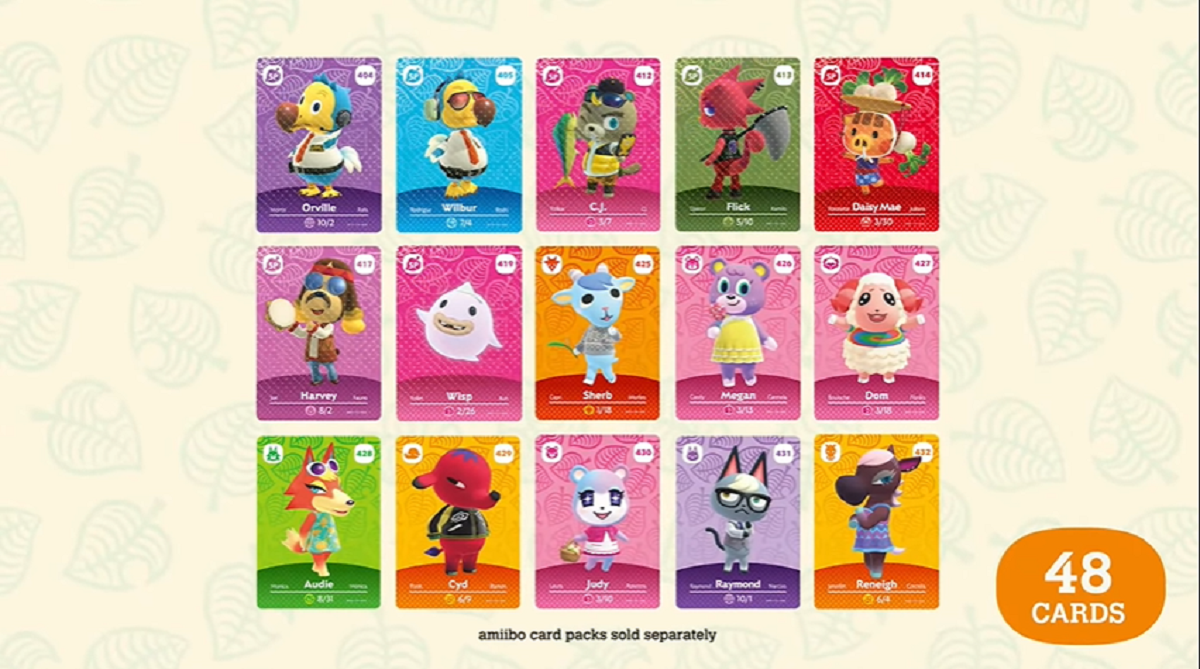 Article continues below advertisement
Fingers crossed we can avoid shortages this time.
Much like their figurine counterparts, Amiibo Cards are highly desirable among fans. As such, that's made them notoriously difficult to obtain. After the explosion in popularity for New Horizons during the early days of the COVID-19 pandemic, Amiibo Cards became popular and difficult to buy.
Older series have been sold out for quite some time, and have only just recently received restocks. More infamously, a special set of New Horizons and Sanrio collaboration cards sold out within minutes of their March 2021 release. Even online shoppers who had them in their carts were met with frustration and error messages at checkout. It's safe to assume that no one wants to pay those scalpers' prices either.
With new cards and new in-game content on the horizon (no pun intended), there's reason to suspect that Series 5 will be just as popular as its predecessors. But here's hoping that won't make them impossible to obtain.
Everybody loves Raymond, after all.