'Animal Crossing' Is Joining in on Black Friday Discounts With Its Own "Nook Friday"
'Animal Crossing: New Horizons' is joining in on the annual Holiday shopping craze with its own in-game Black Friday sale at the end of the month.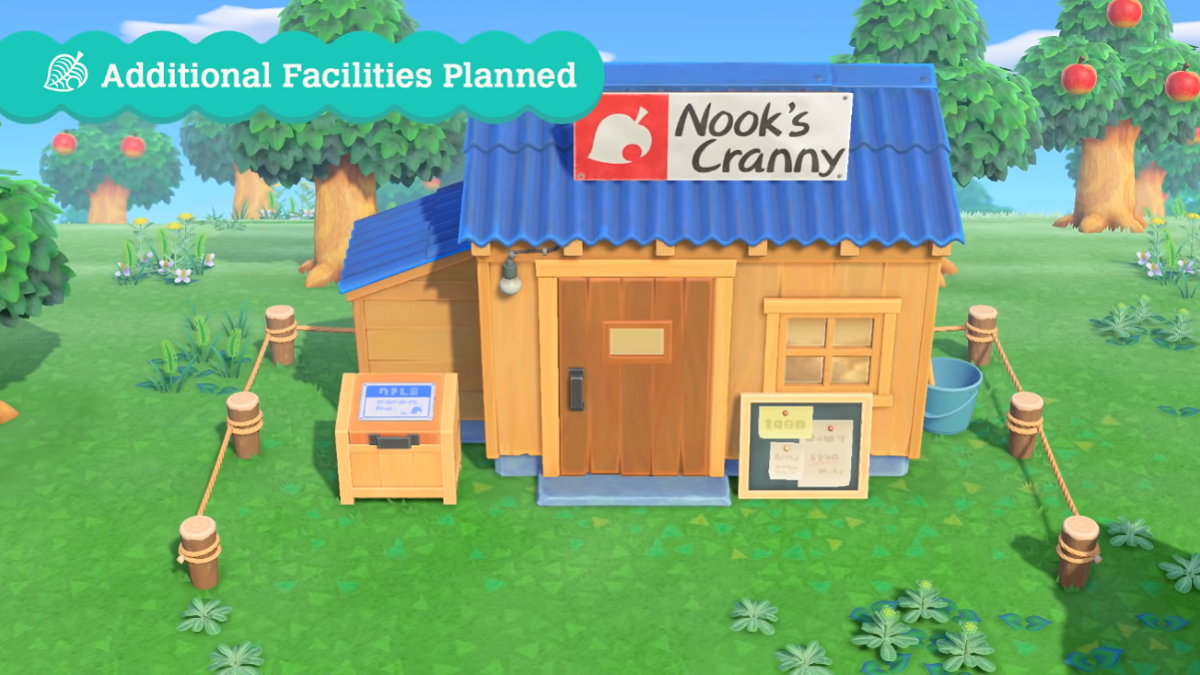 The Holiday shopping season is just around the corner and its arrival is heralded by the harrowing annual retail tradition of Black Friday. Every year on the day after Thanksgiving, stores slash down their prices and display amazing deals on gifts for Christmas, Hannukah, and every end-of-year holiday you can think of. It's one of the most hectic shopping days of an already hectic shopping season, so naturally, the Nooks are taking advantage of Black Friday in Animal Crossing: New Horizons.
Article continues below advertisement
New Horizons established itself as the perfect game in peak COVID-19 quarantine days, where players could log in daily and manage general upkeep on their islands. As is traditional with Animal Crossing games, it's played in real-time and follows certain seasonal changes. So when holidays come up, New Horizons tends to celebrate in its own way. The game celebrates Easter as "Bunny Day," Earth Day as "Nature Day," and even Halloween as ... Halloween!
This year, New Horizons is ringing the holiday season with its own Black Friday sale. So what kind of deals can we expect?
Article continues below advertisement
Black Friday is coming to 'Animal Crossing: New Horizons.'
Though there was no official announcement from Nintendo on the event, info on the Black Friday sales in New Horizons was uncovered by "time traveling" players and revealed on Twitter. (Time traveling in Animal Crossing is when a player changes the time on their system in order to trick the game's real-world time into thinking that the date is much later than it actually is.)
Article continues below advertisement
Using this method, certain players have discovered the special Black Friday in-game event known as "Nook Friday," named after Tom, Timmy, and Tommy Nook, who act as proprietors to the island store, Nook's Cranny, and sell various wares.
If you're not time traveling, Nook Friday will take place between Nov. 26 and Nov. 30, with Nov. 26 being the date for the actual Black Friday this year. During this event, all items in the shop will be marked down by 30 percent.
Items in the shop will vary between players, so it might be worth it to check every day and pick up whatever items pop up. Hope you've been saving up Bells!
Article continues below advertisement
Nook Friday is one of the last new events in 'New Horizons'.
Update 2.0 to Animal Crossing: New Horizons is reportedly the last free major update to the game. The patch came with the addition of Brewster, farming and cooking mechanics, and compatibility with the new DLC, Happy Home Paradise. The new expansion allows players to visit a new island in order to construct vacation homes for various villagers.
Aside from that, there might not be any new events to look forward to after this one. Whatever in-game events are currently present in the game will be the only ones, as newer free updates and events are not expected to appear any time soon.
Animal Crossing: New Horizons is available on the Nintendo Switch.