Throw Your Own 'New Horizons' Prom With These Limited-Edition Items
It's prom season, and what better after-party to your own prom than celebrating on your island with friends? 'AC:NH' added these prom items to help.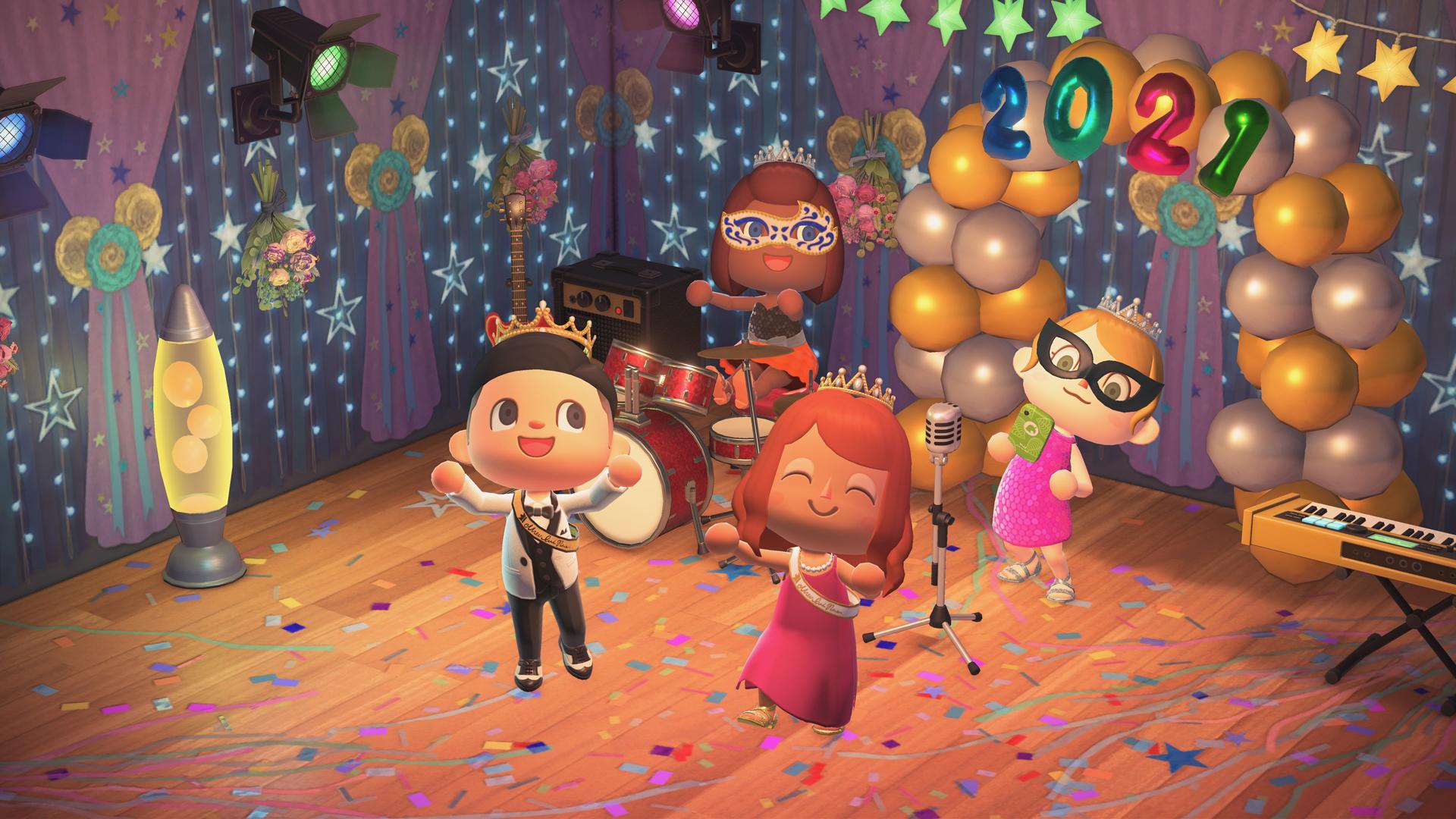 It's a busy month for Animal Crossing: New Horizons players. If you can survive yet another (horrible) Bunny Day event, some other fun events are happening in April.
Of course, the game is bringing back the cherry blossoms this season, and players also have new fish and bugs they can catch throughout the month. But there are also limited-edition prom items available in the shop to throw your own prom event on your island.
Article continues below advertisement
Following the lockdown at the beginning of the COVID-19 pandemic, many who had been planning to attend an in-person prom found their events canceled. Instead, some players celebrated the event in-game by throwing their own parties and celebrations on friends' islands.
Now, you can throw a real prom for you and your friends — even if you're able to attend your own in person this year — thanks to these items.
Article continues below advertisement
Limited-edition prom items are added to the Nook Shopping app.
Throughout the month, players will be able to buy specific prom-themed items in the Nook Shopping app, which will be necessary if you want to throw your prom indoors. There's a Prom Wall (featuring streamers and lights), Prom Flooring (confetti included), and a Prom Sash.
These items will only be available by going to the seasonal tab of your Nook Shopping app, costing between 3,000 and 3,500 bells each.
Both the Prom Flooring and Prom Wall only have one color variant. There are a few color options for the Prom Sash, but unfortunately, you won't be able to order all of the colors from your Nook Shopping app. If you want to collect them all, you'll need to collaborate with other Animal Crossing players and swap items.
These prom-themed items will only be available until April 30, so be sure to snag them before the end of the month if you plan to celebrate.
Article continues below advertisement
There will also be prom-themed attire in the Able Sisters' shop.
Of course, you need to dress up if you're going to host your own prom. While the game has always had a wide variety of costumes to dress up in and fancy attire to pick from, there are even more outfits and items that will be available to buy from the Able Sisters throughout the month.
Both a Prom Crown and a Prom Tiara will be available (to crown your own Prom King and Prom Queen, of course), as well as two types of masks if you want to make your prom masquerade-themed.
A Bubble-Skirt Party Dress, Slip Dress, Sequin Dress, and Vibrant Tuxedo will also be available regularly throughout the month (each with different color options), but it's your prom! Feel free to dress however you'd like for the event.
There is not an official prom being held on your island for you and your villagers to participate in, though if you're really into the prom season, get creative with your island and home decoration this month!