Pancake Art Geniuses, Dancakes, Have Your Literal Dream Job (EXCLUSIVE)
In this exclusive interview, Insta-famous pancake artists, Dancakes, told us about pursuing an unconventional career path and working with an untapped medium.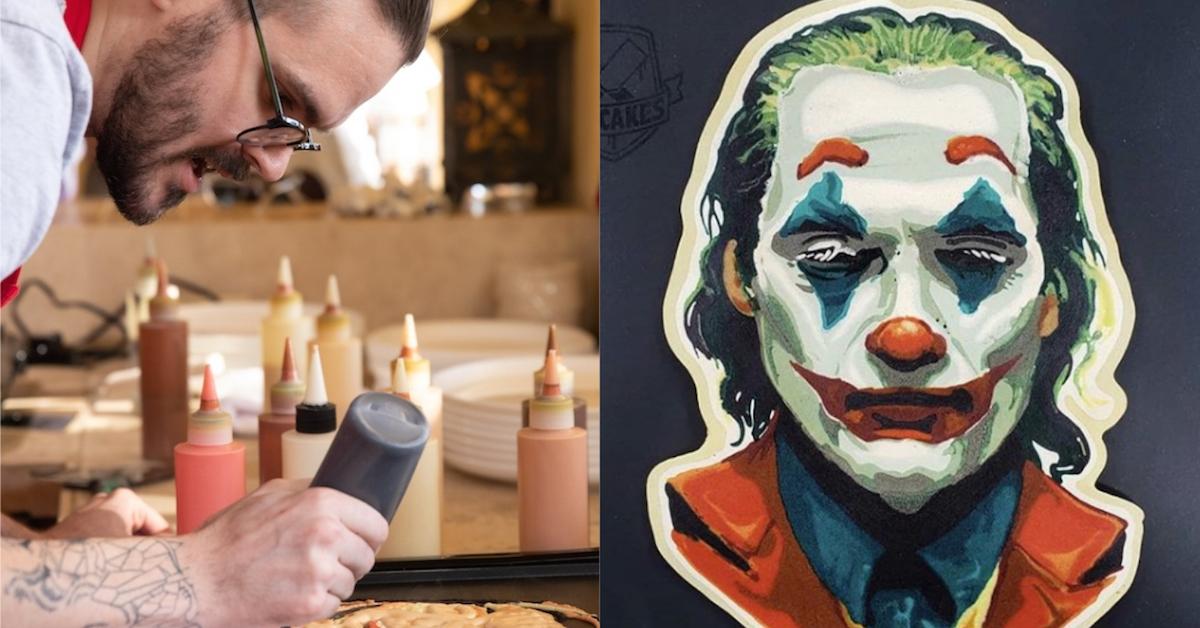 Getting a secondary education is invaluable, but did you ever consider dropping everything after high school graduation, to pursue a career in pancake art? I certainly didn't. For several soon-to-be high school grads, "social pressures" are too real, making college seem like life's only "valid option."
Article continues below advertisement
However, each highly talented member behind the Dancakes team decided to go against the grain and ultimately pursue the untapped medium of pancake art. We were able to speak with them during our stay at the Nutella hotel, to discuss what it was like to pursue such an untraditional career path, and how they achieved tremendous success before turning 30.
Article continues below advertisement
It all started with Daniel Drake (aka Dan), who worked at a diner.
When Dan graduated high school, he had absolutely no idea what he wanted to do with his life — and really — do any of us? Anyway, at the end of the day, Dan knew one thing: he had to pay the bills. To do so, he got a job at a local diner, and as the "newbie," he was put on the "slow shift." And it didn't take him long to notice that not all customers are generous tippers.
But everything changed when he saw colleagues making Mickey Mouse pancakes — it inspired him to get crafty.
"I thought 'oh it doesn't have to be round.' I'd never seen that before. So I started to do smiley faces, and the first time I served one of those, the gentleman gave me a $15 tip. So I kept doing that, and after about 5 years hoping for a crazy tip, a photo of me ended up going viral."
Article continues below advertisement
Dan was then discovered by 'The Today Show,' and Hank came into the picture
With hours on end of practicing, testing dyes, and using different kinds of tools, Dan's pancake batter subjects vastly expanded — he was making everything from cartoon characters, to animals, and even caricatures. So it should come as no surprise that his content went viral on reddit.
The Today Show eventually discovered Dan, and called him up to flip flapjacks on live T.V. He brought his BFF, Hank Gustafson, and everything went up from there.
Article continues below advertisement
"The photo we did went viral overnight... we literally woke up to articles in Japan. It got to the point that we were juggling like our other jobs, and it turned into: "you'll miss opportunities if you don't put your full focus on this." Dancakes was officially off the ground in 2015, and it went crazy from there," Hank explained.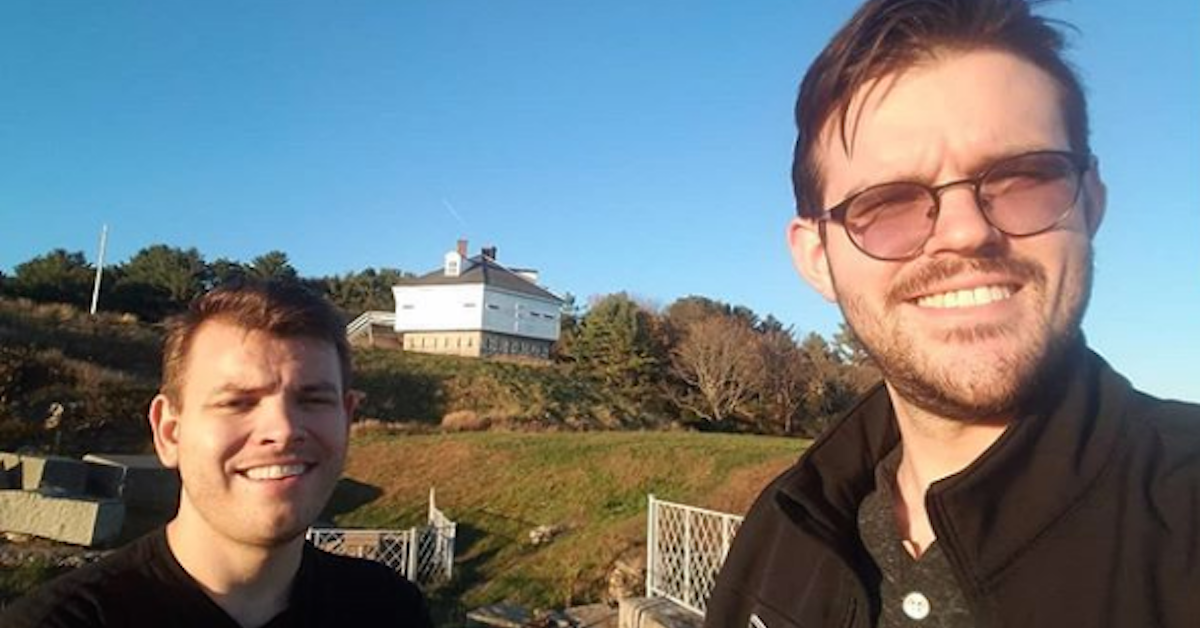 Article continues below advertisement
When things started taking off for Dan, Hank had an important decision to make
These days, Hank is the manager, co-owner, and media brains behind the glorious @Dancakes business, but when things were first getting started, he was next in line to join his family's construction business. Initially, his family was hesitant about his decision to pursue Dancakes, but fast-forward to now: they're 100 percent onboard.
"When I told my dad, 'Hey, my friend Dan's pancake thing is taking off, I'm gonna help with the business side and the video editing and all that, I'm gonna play with him a while and see where this goes,' at first he was like, 'What are you talking about?' But skip to now, he's telling everyone about this stuff. But in the beginning, it was very much in the back of my mind, like, 'Are you doing the wrong thing?' You never know until you try it."
Article continues below advertisement
The hardest part for them was breaking into an untapped industry
Essentially, Dan and Hank were at the forefront of pancake art. Other than seeing a few dads try it out on Instagram or reddit, there weren't too many pancake artists that came before them. So, as pioneers of the unconventional art form, they had to get crafty.
For the first year, they experimented with different kinds of batter, various food coloring brands, tools, and video editing styles. Neither of them had gotten paid for that type of service, either, so figuring out a price point was tricky.
Article continues below advertisement
"The first time we ever got a phone call to do an event was right after we got off the air on The Today Show — it was just some woman in New York who found my information it was like, 'Do you do parties? How much do you charge?' And my frame of reference was making $4.25 an hour plus tips at the diner, so I'm like... '$20 an hour? Unless that's too much. I don't want to overshoot myself here.'" But eventually, they figured all that out.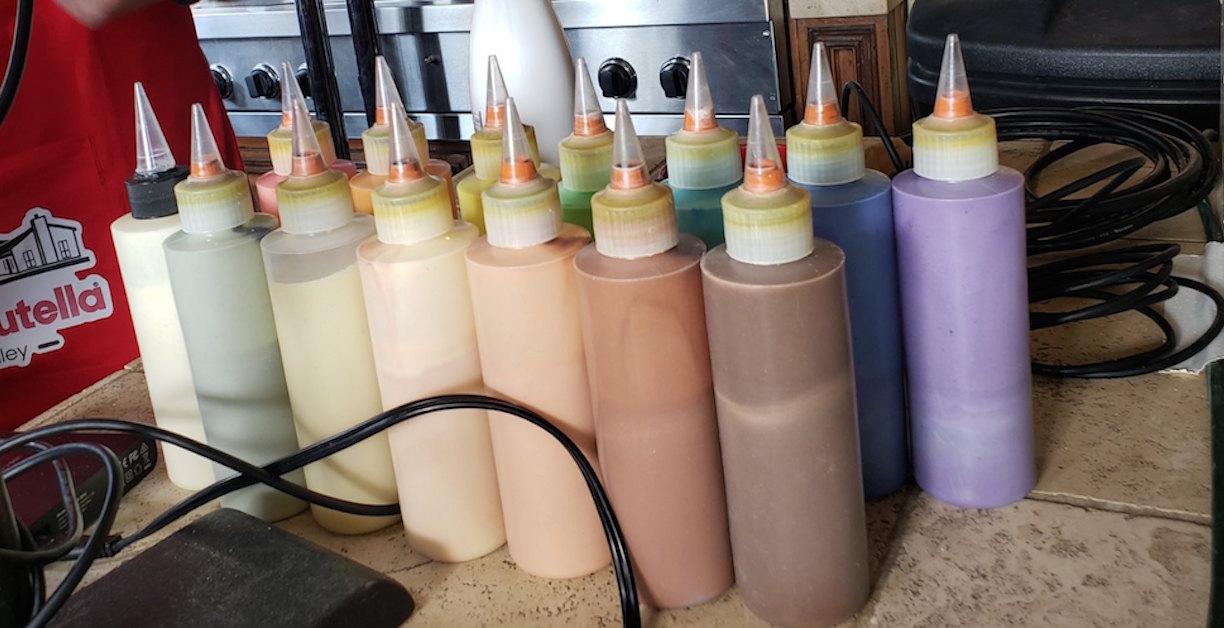 Article continues below advertisement
Then they started booking more events... so they needed more artists. In came Dana.
Dan and Hank started booking everything from school events, to birthday parties, and weddings. And one thing they noticed — oddly — was that most of their events were at night, despite pancakes being a quintessential breakfast staple. But nevertheless, they wer booking massive events catering to large groups of people, and they needed a bigger team. That's when they started scouting for teammates on Instagram.
They eventually found Dana, an artist just barely out of high school, who had posted a few photos of pancake art to Instagram. She'd been inspired by her little brother, whom she cooked breakfast for in the morning. Dan and Hank were impressed with her work, though, and reached out.
Article continues below advertisement
Dana also had a big decision to make: college or a job?
"[Dan and Hank] reached out, and at the time I was 18. I was like, 'Hey mom there are two 20-something guys sliding into my Instagram DMs, seeing if I want to drive six hours to St. Louis for a job interview.' I just expected my parents to say, 'No, that's weird,' but they were like, 'Oh my God! That's amazing.'"
Article continues below advertisement
Dana met with them, and they pretty much hired her on the spot. She did, however, have some hesitations.
"My hesitance was only like, 'If I don't go to college I'm a failure,' but my advice is: 'Don't be afraid to go the unconventional route because they can take you to amazing places.'"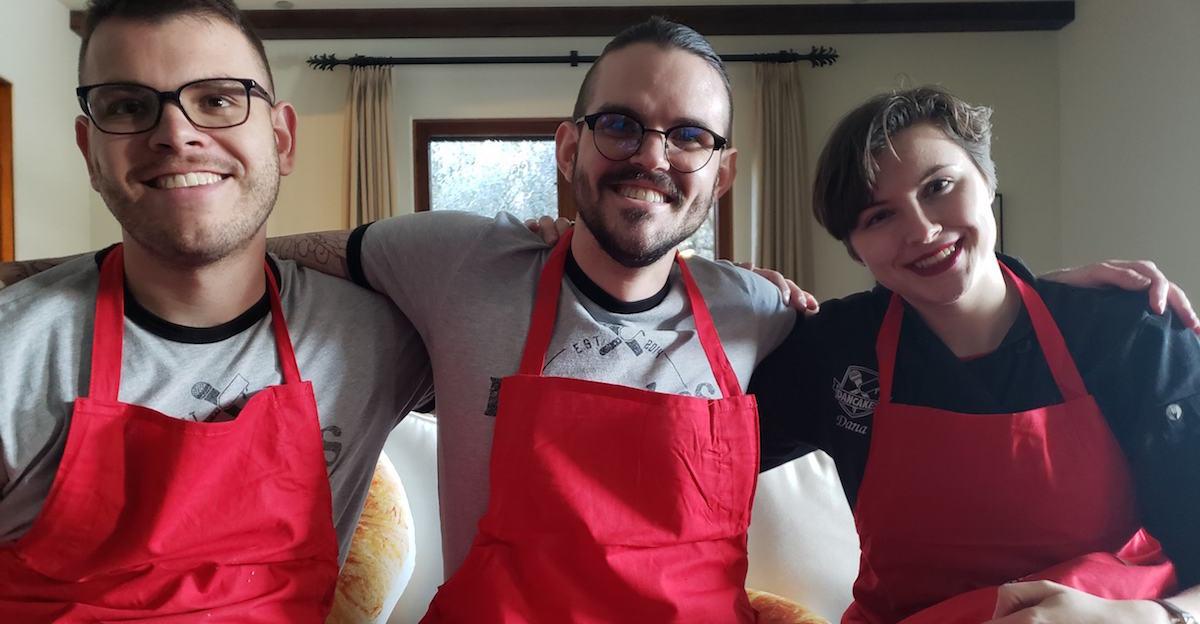 Taking the road less traveled can be scary, but if you end up making art out of pancake batter, the result is oh-so-sweet. These days, Dancakes' Instagram page, @DrDancake, has 291,000 followers, they've been featured on various shows, and are constantly traveling the world to cater events.
Needless to say, it seems as though they all made the right choice for themselves.