Fans Are Still Wondering When Kelly Ripa Will Return to NYC From the Caribbean
Fans are curious if Kelly Ripa is back in NYC or if she's still broadcasting 'Live' from the Caribbean. Here's what we know about her whereabouts.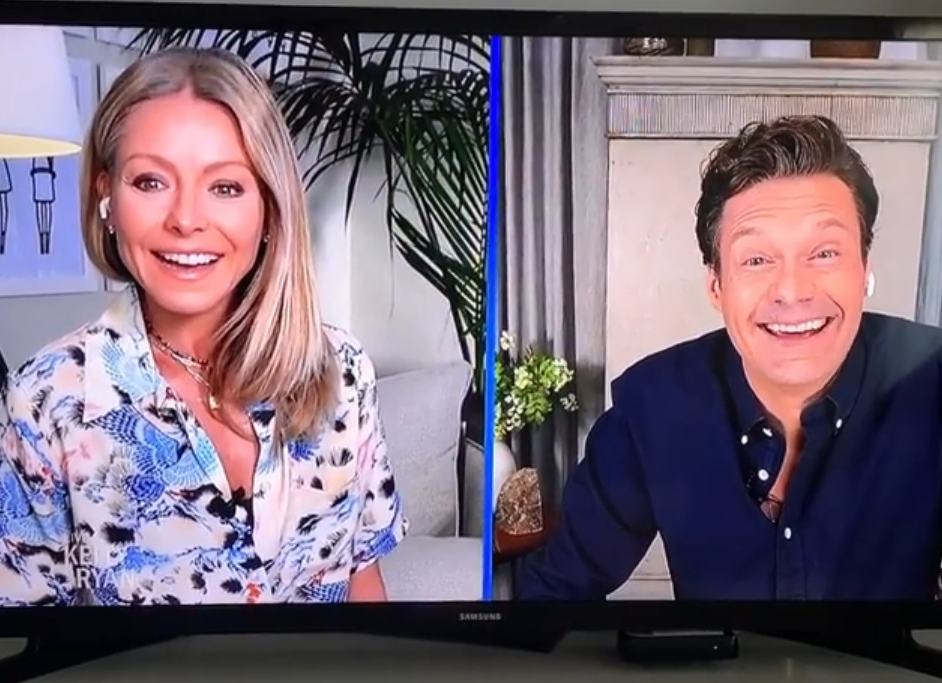 It's no secret that things have been crazy all over the world ever since the coronavirus pandemic started. One of the areas that have been hit the hardest is NYC, which has put a major halt on the in-person production of some of the biggest talk shows that take place in the Big Apple, one of them being Live With Kelly and Ryan.
That said, there's been a lot of questions from fans about where Kelly Ripa is today since she's still broadcasting virtually. Scroll down for everything we know!
Article continues below advertisement
Is Kelly Ripa back in NYC?
As of now, it doesn't seem that Kelly is back in NYC where she lives with her husband and three children since she hasn't mentioned it and nothing has been posted by her on social media about it. As it was previously revealed, the talk show host and her family have been quarantining in the Caribbean ever since COVID-19 began.
There may have been some rumors that she's home since the background that she's been doing the virtual Live episodes from seemingly changed in early June.
Article continues below advertisement
All of this time, the background hasn't had the little palm tree in the background or that specific piece of wall art. However, since it still appears to be a tropical setting and since she hasn't mentioned a return, it can be assumed that she's still overseas. Plus, there has been no talk about when she and co-host Ryan Seacrest will be able to broadcast live from their studio again, so there really is no reason for her to travel back just yet.
Article continues below advertisement
In late May, it came out that Kelly, her husband, Mark Consuelos, and their three kids, Michael, 23, Lola, 18, and Joaquin, 17, have been quarantining and social distancing in the Caribbean amid the pandemic, around the time Mark described their time as "the longest trip ever" in a post about Michael's college graduation. "The family was on a trip in the Caribbean when told to shelter in place and decided to stay put," a source told People.
Article continues below advertisement
Kelly then allegedly discussed the situation further during a virtual town hall with ABC employees. "We had planned a trip for our family, and it was supposed to be our entire family of course," she said. "And we arrive and three days later, the entire world changed, really. I mean, everything shut down; the government shut down; our country shut down. I hate to use the word stuck, but we were. We decided to stay where we were."
She added: "Lucky for us, we had our three children. And then, you know, it was supposed to be a two-week trip and we wound up going right back to work. Ryan and I both decided it was better to do the show, because we just felt like in with everything that was going on in the world that perhaps, some normalcy of just doing what we normally do, even though it was like in very unusual circumstances, would be the best thing for us. "
Article continues below advertisement
"I've been most grateful that at least I have my adult children with me. I mean, we have family staying in our house and they're still back home and we're here and it's very unsettling," Kelly continued. "I think people are unsettled everywhere, everywhere, across the country and across the globe."
"So, I think it's been a great benefit for us to have each other, to have our viewing audience and just to hear Brian Chapman's voice in my ear, our director first thing in the morning. It just normalizes everything as abnormal as it all is," the former actress concluded.
Here's hoping Kelly returns to NYC and that Live With Kelly and Ryan gets back in the studio for live shows sooner rather than later!