Michael Ilesanmi has never been closer to his American dream on 90 Day Fiancé. Last season on Before the 90 Days, he reunited with Angela Deem in Nigeria yet again, but this time around on the show on which they first met in person, he could finally make his move to live with Angela in America. There's still the matter of whether or not they will be able to have kids, which could be a deal breaker for him. But there's a good chance he can let it go if it means getting to move to the U.S.
But did Michael from 90 Day Fiancé move to the U.S. yet?
Ever since fans first met Michael and Angela on 90 Day Fiancé: Before the 90 Days Season 2 and then saw them again on Season 3, the million dollar question has been whether or not Michael moved to the U.S. Unfortunately, Angela's Instagram is private, so she hasn't been able to inadvertently spoil the season ahead.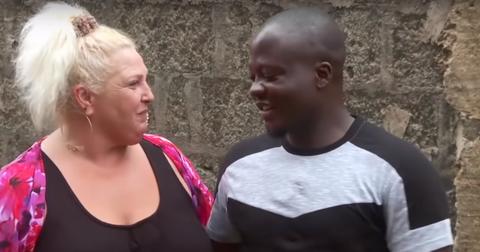 Michael's Instagram is still full of videos of himself and Angela, however. And while it doesn't look like he has officially made the move from Nigeria yet, there's still hope. The K-1 visa process can be complicated, but it can also take as little as seven months if the applicant goes through the proper channels. So if Angela and Michael have done everything required of them, he should be on his way to starting his new life in America sooner rather than later.
One of the final steps in the process, however, is an interview with the K-1 visa applicant to determine whether he or she is getting married to their American beneficiary for legitimate reasons. Since Michael hasn't yet had this interview on any of the 90 Day Fiancé shows he has appeared in, it's safe to say he hasn't yet moved to the U.S.
Michael and Angela's relationship status:
As a rule, 90 Day Fiancé stars are required to keep the results of any given season under wraps until their respective season ends to avoid divulging spoilers. Angela seems to have obeyed that rule by keeping her Instagram private, but the fact that Michael's is still full of photos and videos of Angela makes it seem like they are still going strong.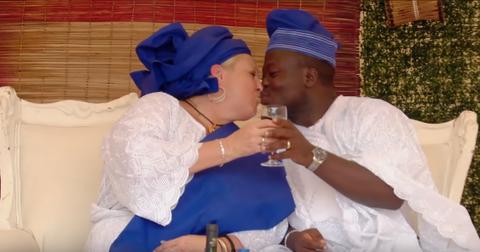 It's unclear what's holding Michael and Angela back from following through with the K-1 visa process, but there could be a few things standing in their way. The process isn't cheap and Angela has already shared that she is low on funds to make frequent trips to Nigeria. And the subject of having kids with Michael was a big plot point for them on Before the 90 Days Season 3. With two hurdles like that still standing in their way, Michael and Angela's relationship could be at a standstill.
They are on 90 Day Fiancé Season 7.
Although Season 7 of 90 Day Fiancé has introduced a handful of brand new long distance couples to fans, Angela and Michael are professional K-1 visa applicants at this point. They first met in person on 90 Day Fiancé: Before the 90 Days Season 2. They continued their romance in Season 3, where they struggled to see eye to eye on starting a family together. And now, they are a part of 90 Day Fiancé Season 7.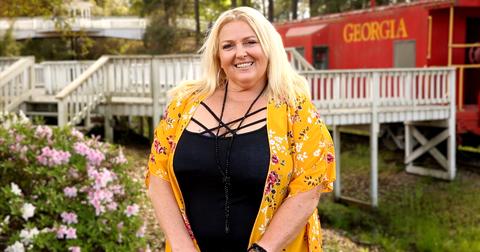 With so much time having gone by in their relationship, it would stand to reason that Michael will move to the U.S. soon. But right now, it seems like they are both still riding their 90 Day Fiancé 15 minutes of fame, and for them specifically, there seems to be no end in sight.
Watch 90 Day Fiancé on Sundays at 8 p.m. EST on TLC.