I Lived Out My Chocolate-Loving Dreams at the Nutella Hotel
My weekend at Nutella's hotel alongside contest winners of "Hotella Nutella" in Napa Valley was a chocolate lover's dream come true.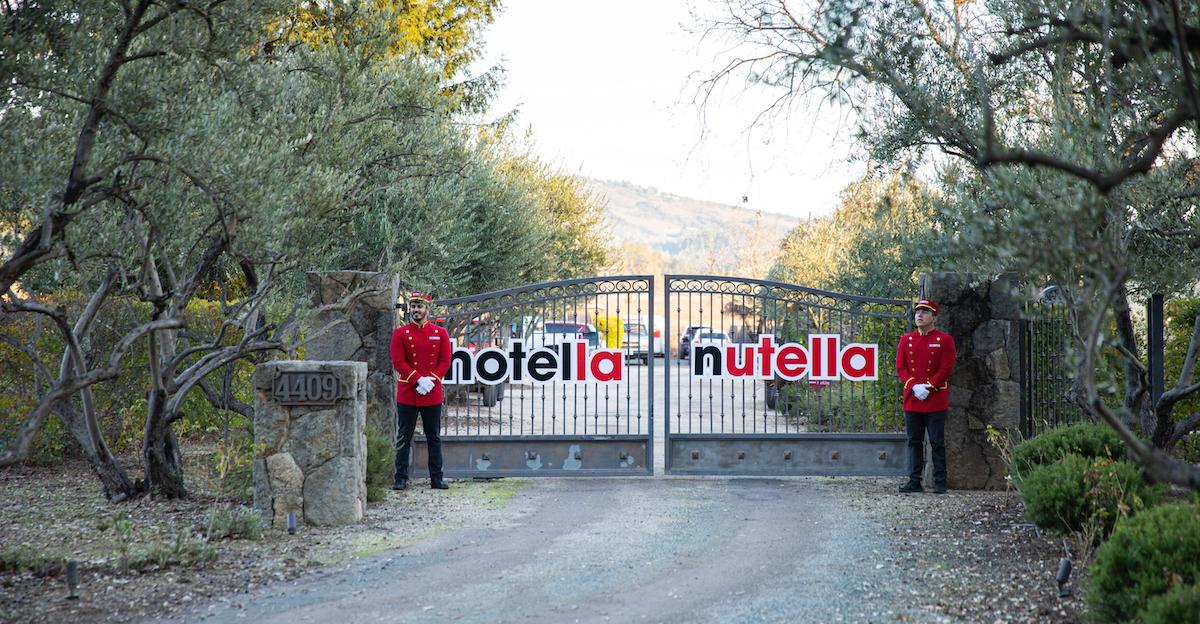 Well, friends, at the young age of 25, it seems as though I've already peaked — I got the opportunity to stay at a Nutella-themed hotel for an entire weekend. Need I say more? Cleverly named Hotella Nutella, the hotel gave chocolate lovers and sugar aficionados the sugar-laden experience of a lifetime, offering unlimited amounts of Nutella and Nutella-inspired meals, as well as unbelievably scenic views of Napa Valley, Calif.
Article continues below advertisement
Needless to say, my sugar-obsessed palate had one helluva weekend — Nutella graciously invited members of the media, as well as devoted choco-devoted contest winners, past the tall brass gates of what normally runs as a luxury estate called Vine & Rose into chocolate-hazelnut heaven, and let me tell you, it was truly a weekend to remember.
Here's a recap of my Hotella Nutella experience so you can live vicariously through my seriously sweet getaway in dessert paradise.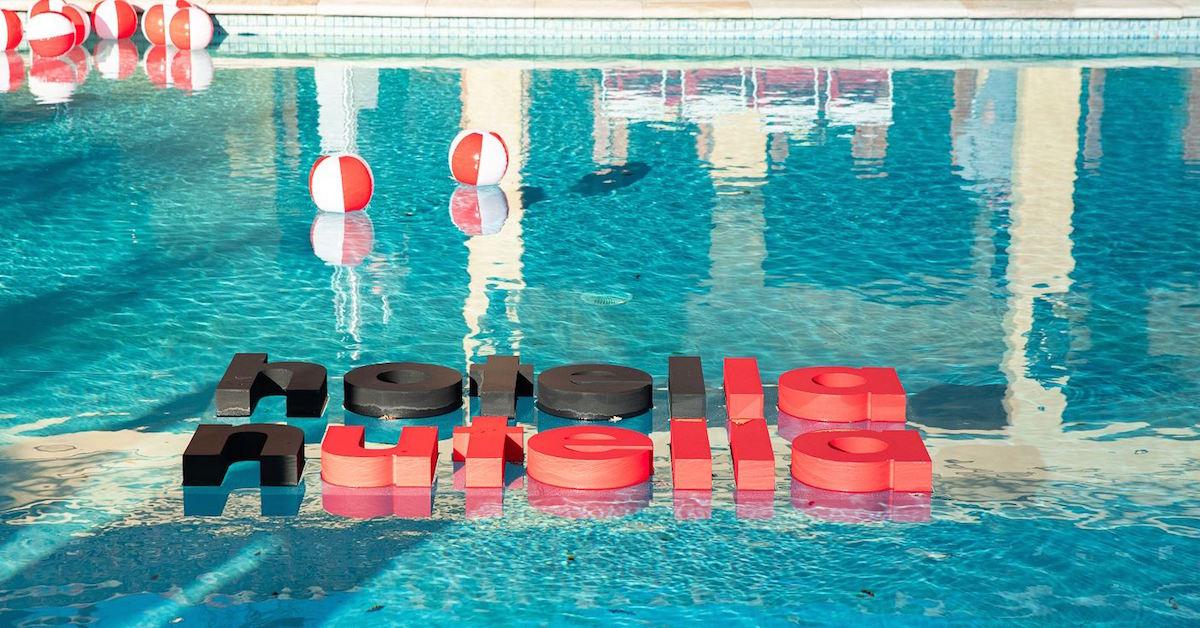 Article continues below advertisement
After opening the iron gates and checking in, we're led to the bedrooms where sweet dreams happen.
After a sweet greeting from two cheery bellhops, guests are led to a jar-shaped front desk to check in. The walls and windows are adorned with Nutella, croissant, and waffle decals, the couches are topped with Nutella jar plushies, and the fireplaces are lined with actual jars of Nutella. Immediately upon arrival, I'm offered a mini waffle dripping with Nutella, fresh fruit, and crushed nuts. Needless to say, it was a warm (and undeniably delicious) welcome.
We're led to our sleeping quarters, and really, don't get me wrong — I dream of Nutella on a nightly basis. But at Hotella Nutella, chocolate-laden dreams are guaranteed. My queen-sized bed is lined with croissant, waffle, and Nutella plush pillows. Along with Nutella-branded slippers and robes, I notice a fancy breakfast nook on the dresser, complete with a bread box filled with fresh bread, mini jars of Nutella, and a toaster on the dresser.
Article continues below advertisement
A jar of Nutella with my name on it is sitting on the side table, along with a branded steel water bottle. I'm seriously looking forward to rep the brand in every possible instance this year as I sink into the comfy bed snuggling a plush waffle pillow. Life is good.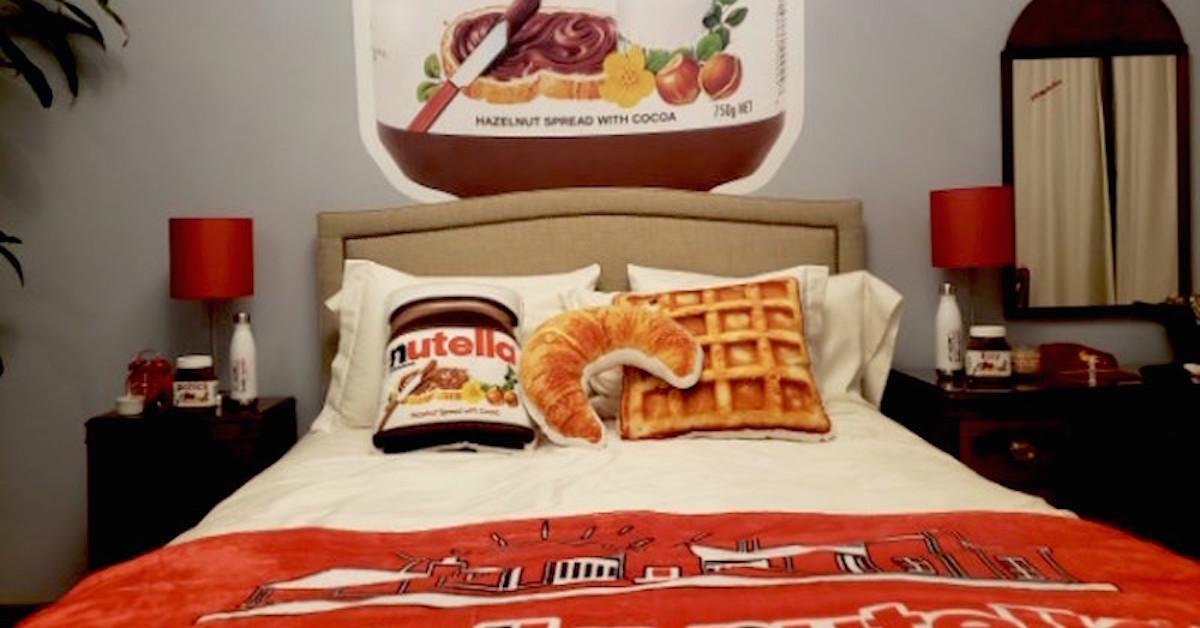 Article continues below advertisement
We kick the night off with a local dinner, which obviously included Nutella.
After freshening up, Hotella Nutella guests and their lucky plus-ones sit down to enjoy a totally Nutella-inspired meal made by local chef, Matt McNally, with a variety of local Napa wine pairings presented by local Sommelier, Anani Lawson. The highlight was undoubtedly the Nutella-infused cheesecake — even after three courses, I was able to summon what many refer to as a "dessert stomach" to finish every last bite.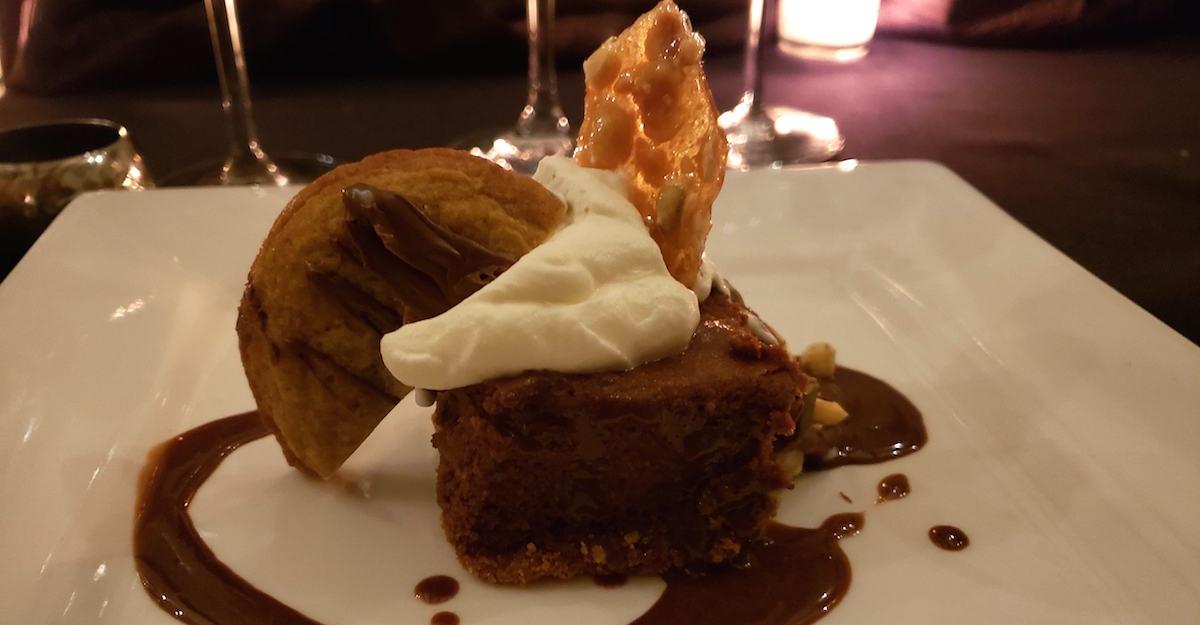 Article continues below advertisement
Guests are awakened to a five-course soul food brunch made by celebrity chef, Tanya Holland.
Almost every Top Chef enthusiast out there is most likely familiar with Tanya Holland — the award-winning chef, author, and restaurateur was a fan-favorite on Season 15 of the popular Food Network series. Tanya now owns Brown Sugar Kitchen, a soul food restaurant in Oakland, Calif., and luckily for us, she was able to take a little time away from the restaurant to offer Hotella Nutella guests a taste of her southern-inspired staples.
While most of the dishes were Nutella-inspired, from oatmeal Nutella crepes to roulade with Nutella, she also offered several savory dishes, from pork or sweet potato and kale hash with eggs, to creole BBQ shrimp or tofu and grits. After the meal, Tanya taught guests how to make crepes on their own. Mine were undoubtedly pitiful, but I learned the culinary process behind the delectable French staple nonetheless.
Article continues below advertisement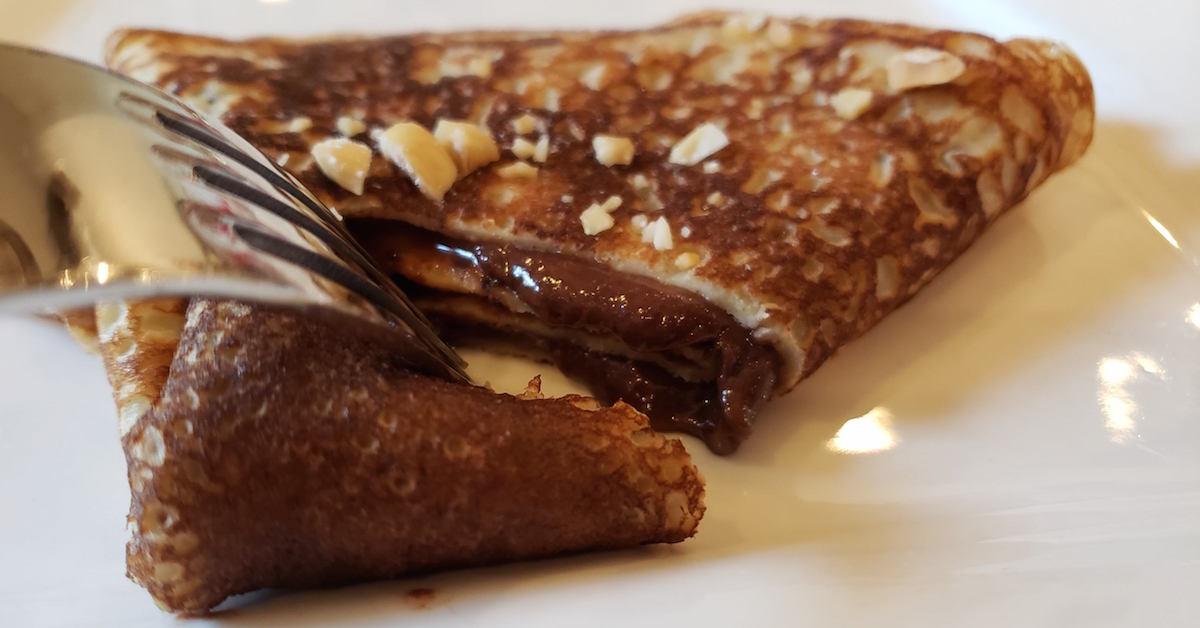 Somehow, we made stomach room for lunch from "pancake art" pioneer, Dancakes.
After taking a little down time to lounge by the pool, soak all my troubles away in the jacuzzi, and play a few cutthroat rounds of bocci, we were greeted by the ever-humble @drdancakes, a team of extremely talented artists whose medium happens to be pancake batter. Yes, you heard that correctly — the Dancakes team was able to recreate each of the Hotella Nutella guests' faces in the form of intricate pancake art, which came out absolutely incredible. Then, they teach us how to do it ourselves.
Article continues below advertisement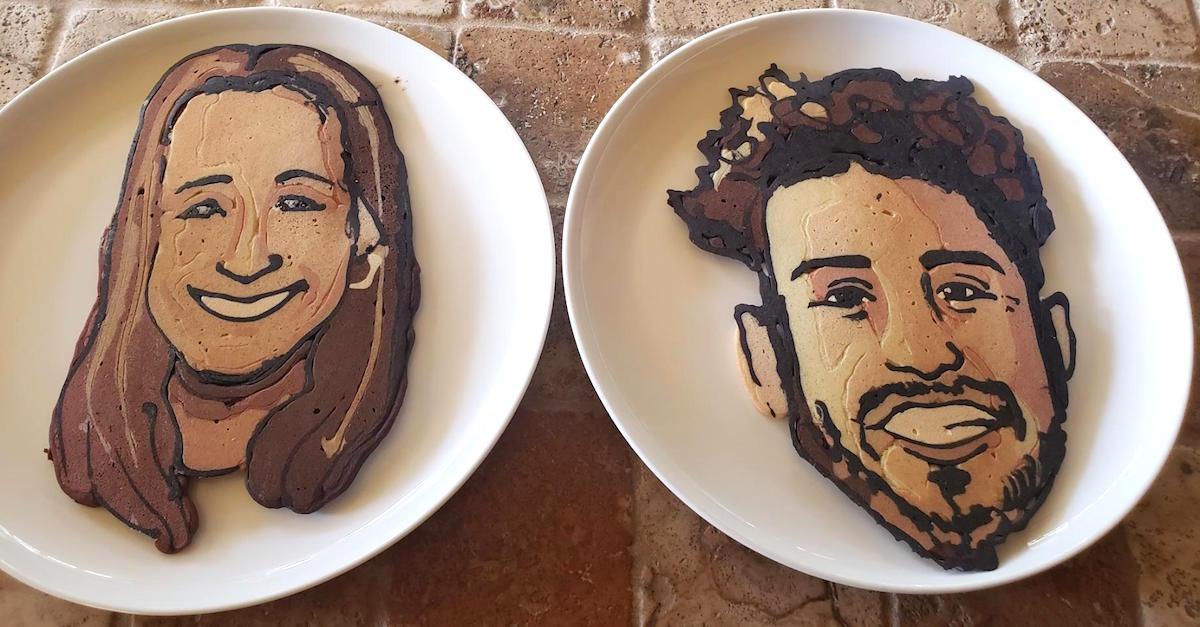 From this experience, I quickly learn that my artistic skills are gravely lacking, and also, that pancake art requires quite a bit of talent and practice. In the end, though, my ugly pancake tastes great, and I douse it with a hefty helping of — you guessed it — Nutella!
Article continues below advertisement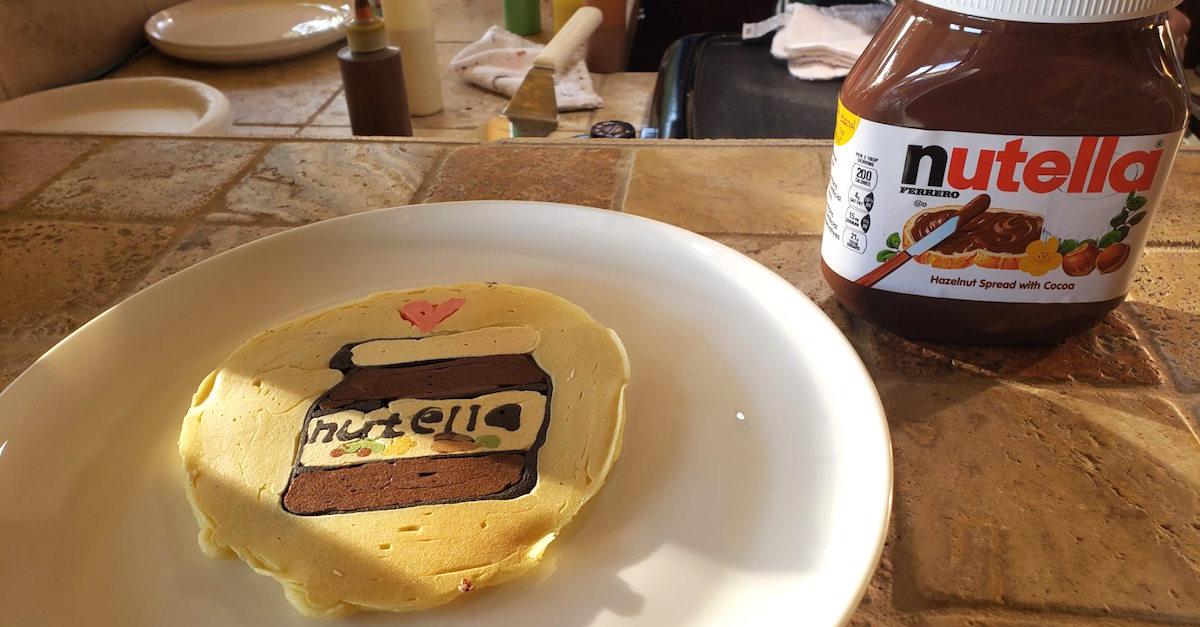 Then comes a wine tasting and a dinner from celebrity chef, Geoffrey Zakarian.
Forget what I said before about pancakes being Nutella's best friend — wine and Nutella are truly a match made in heaven. After a day full of chocolate, a few glasses of local Napa wine are warmly welcomed. And with a gracious host guiding us through a proper wine tasting, I truly could not be happier.
Article continues below advertisement
Following our wine tasting is a five-course "Breakfast for Dinner" meal whipped up by none other than Geoffrey Zakarian, the host of several Food Network shows, including Chopped, The Kitchen, and Iron Chef America. From a banana-walnut bread with Nutella, to endive salad with hazelnuts, mixed grain porridge with truffle, and Nutella-braised pork or cauliflower breakfast tacos, the Nutella theme came through swimmingly, while providing for a seriously satisfying meal. Oh, and the Nutella tiramisu? Truly unforgettable.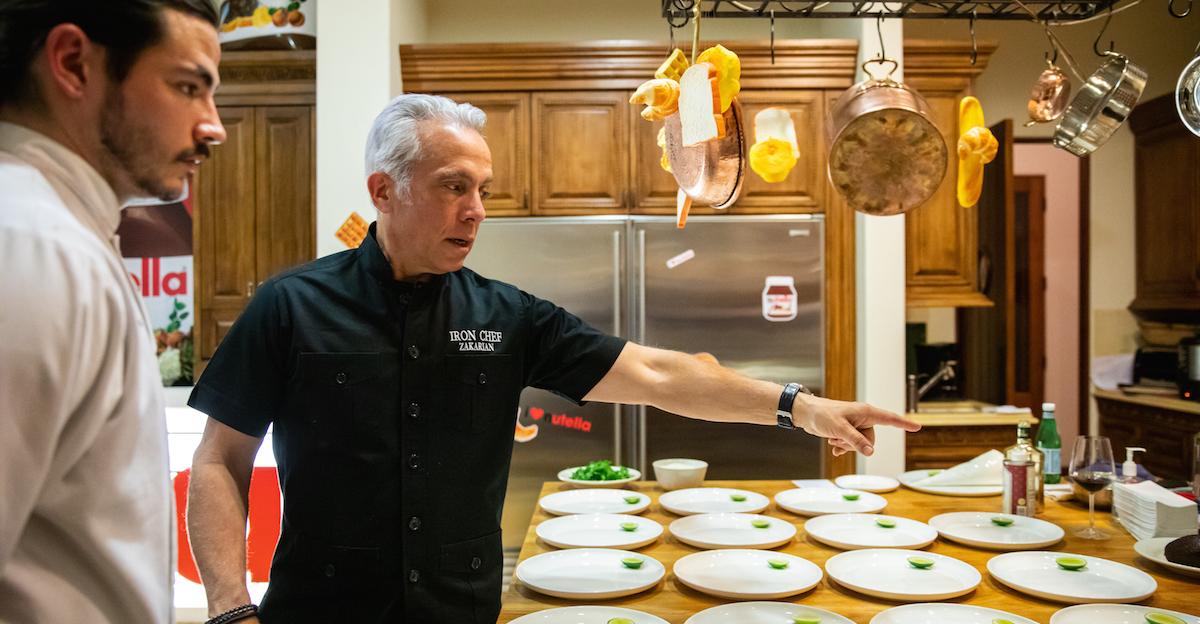 Article continues below advertisement
We wake up to the smell of freshly-baked bread, and obviously, more Nutella.
You've most likely heard of waking up drunk from the night before, but have you ever woken up full? In all honesty, I've done it every single day this weekend, but hey, I'm ready for another incredible meal nonetheless. Breakfast is hosted by Zack Hall, founder of Los Angeles' famous bakery chain, Clark Street Bread, and after he shows us how to make homemade sourdough, I'm (somehow) already hungry again.
Zack whips up a full meal that solely consists of various bread and Nutella pairings — we start with sourdough, sea salt, and olive oil, and end with banana bread topped with Nutella, whipped cream, and sea salt. Oh, and obviously, there's a steady stream of mimosas flowing — that's a given. Needless to say, I'm completely stuffed by the end, once again, and I feel as though I've eaten enough carbohydrates to fuel an entire football team.
Article continues below advertisement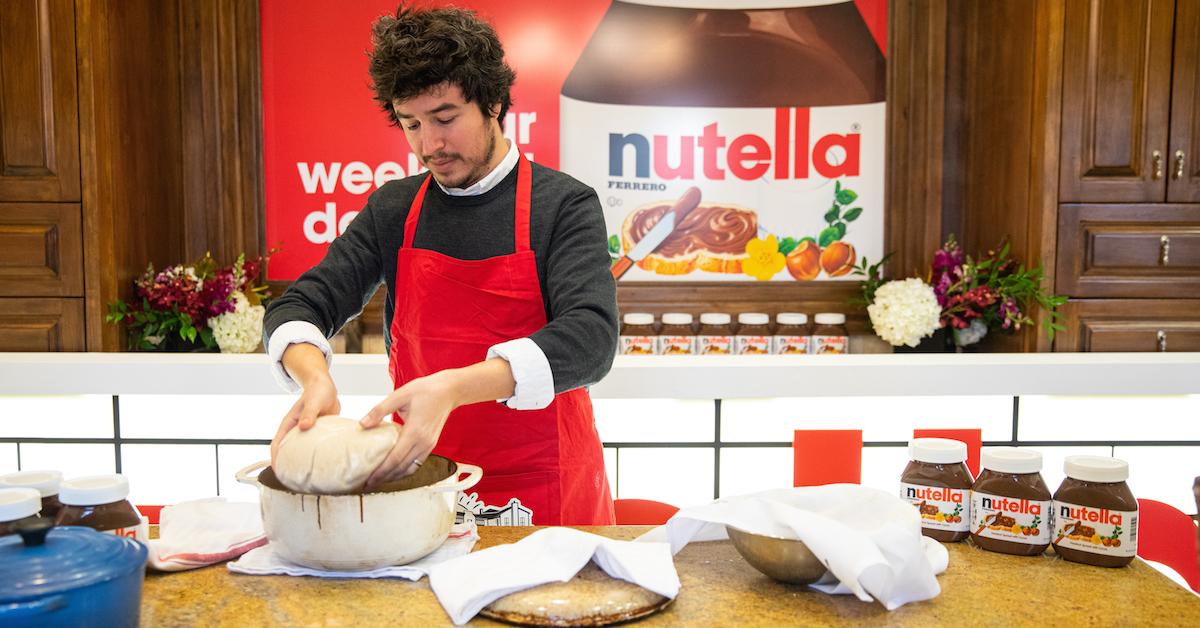 Embarking for SFO Airport, I'm completely stuffed, feeling hungover from the amount of sugar I've consumed this weekend, and in all honesty, I'm pretty sleepy. As I prepare for a six-hour nap to last the entire plane ride home to JFK airport, the reality of real life sinks in... but at least I have enough mini Nutella jars to last a lifetime. Too bad Hotella Nutella isn't open every weekend or else I'd seriously consider booking a few more flights.