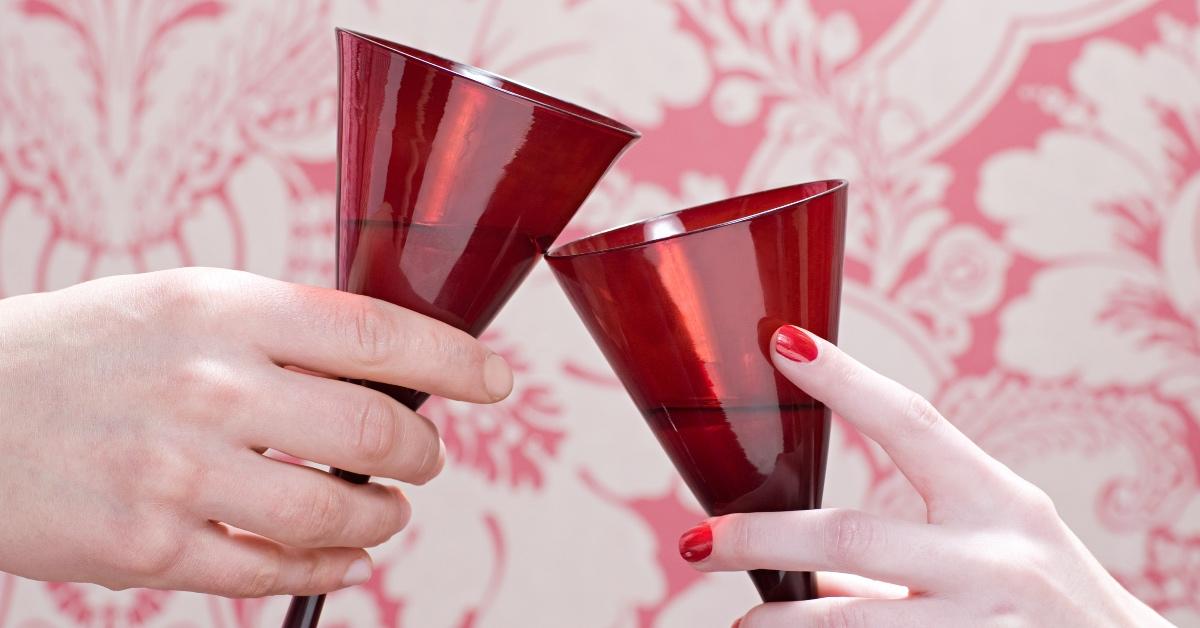 Here Are Our 5 Favorite Non-Alcoholic Holiday Drinks That the Whole Family Can Enjoy
One of the best parts of the holidays is enjoying all the seasonal food and drink that accompany the merriment. However, it can sometimes be tricky for those who don't imbibe to get into the spirit without indulging in spirits. Thankfully, there is a solution: non-alcoholic holiday cocktails! Whether you're a parent trying to make a kid-friendly drink or you prefer not to indulge, there are still plenty of delicious options for everyone.
Here are our five favorite non-alcoholic holiday drinks to help you celebrate the season. (But if you do want to imbibe, we have ideas for that too!)
Article continues below advertisement
The Hoptail mocktail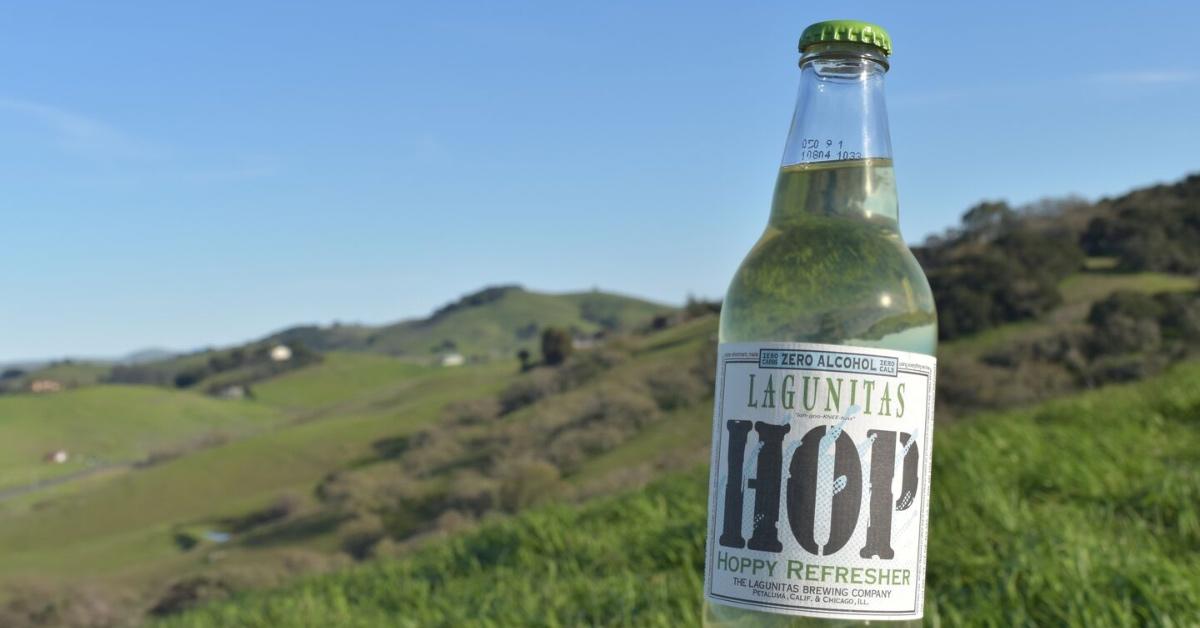 The Lagunitas Brewing Company is famous for its IPAs, but they also infuse that signature flavor into the perfect non-alcoholic sip — the sparkling Hoppy Refresher. Comparable to the Bees Knees gin drink (but, of course, without the gin), all you need for this sweet and refreshing drink are the following ingredients:
1 bottle Hoppy Refresher
1/2 oz honey
1/2 oz fresh lemon juice
Lemon slice, for garnish
Combine the Seedlip, honey, and lemon juice in a cocktail shaker with ice. Shake to chill and then strain into a highball glass filled with fresh ice. Top with Hoppy Refresher and garnish with a slice of lemon. Yum!
Christmas Lights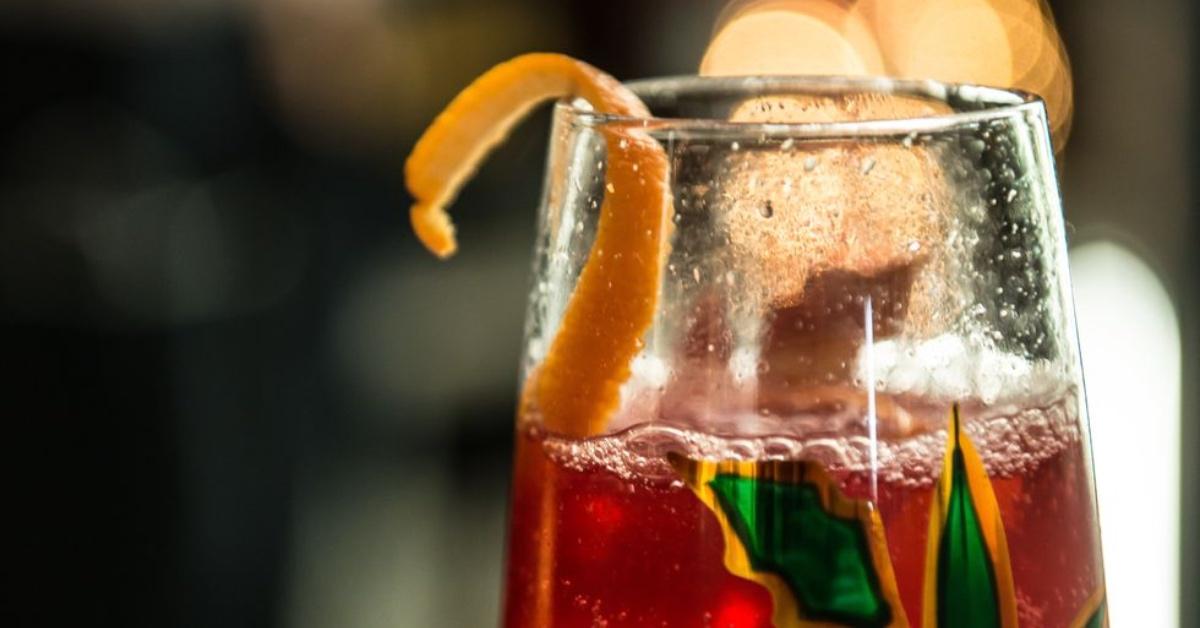 This recipe, per Town & Country, was created by Jim Wrigley, the beverage manager at Ave restaurant inside the Seafire Resort and Spa. Here's what you need:
2 oz cranberry juice
1/2 oz lemon juice
2 oz homemade sorrel tea
Dry kombucha
Orange twist and cloves, for garnish
Shake all ingredients together with ice and strain into a champagne flute. Top with the kombucha and garnish with a clove-studded orange twist.
Article continues below advertisement
Holiday punch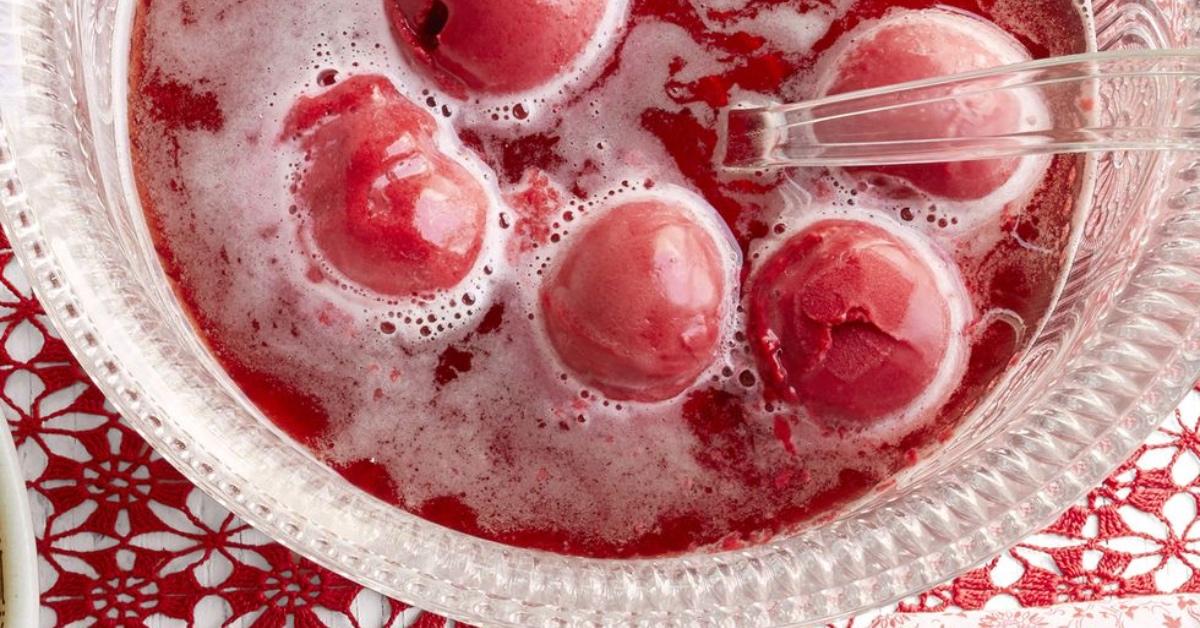 The Pioneer Woman knows a thing or two about creating big-batch crowd-pleasers at Christmas, and we're happy to report that her holiday punch is just as delicious as it sounds. Ingredients needed to complete this quick and easy recipe include:
2 pints of raspberry sherbet
1/2-gallon cranberry juice (or a mix of cranberry and pomegranate juices), well chilled
2-liter bottle of ginger ale, well chilled
Simply scoop the sherbet into a large punch bowl, then pour in the cranberry juice and ginger ale. Stir gently and serve immediately.
Peppermint hot chocolate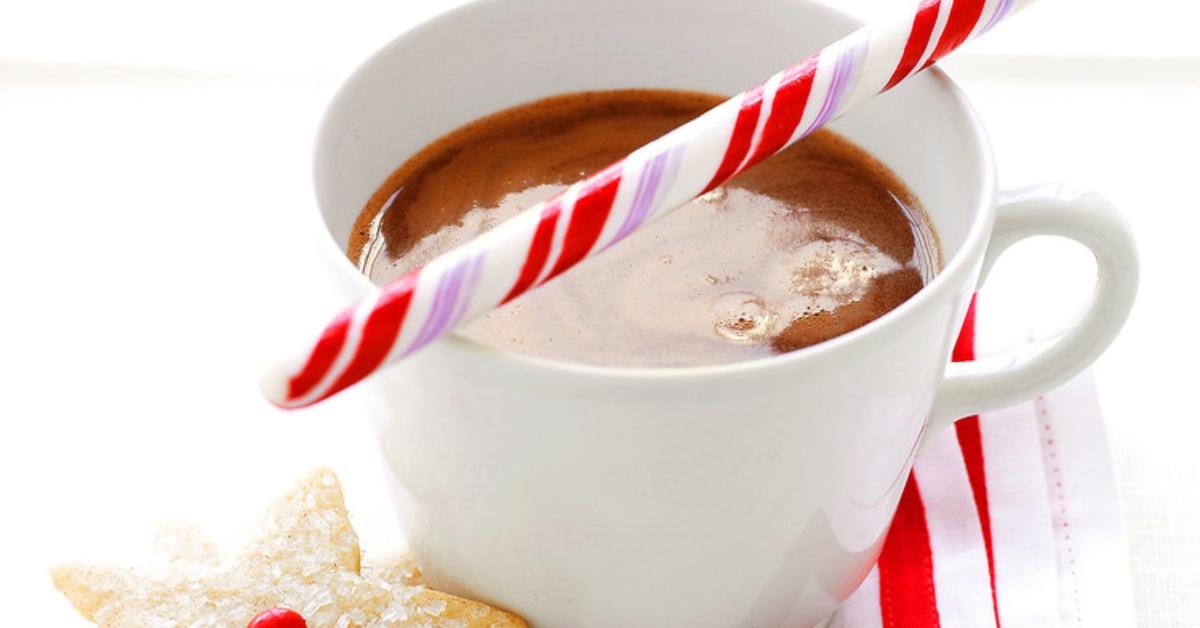 Who better to ask for holiday recipes than the queen of holiday decor herself? Martha Stewart's peppermint hot chocolate is sure to be a hit with adults and children alike. Here's what you need:
1/3 cup unsweetened cocoa powder
1 quart milk
1/2 cup semisweet chocolate chips (3 ounces)
7 peppermint sticks; 3 crushed (1/4 cup) and 4 left whole
Pinch of salt
First, put the cocoa powder in a medium saucepan. Then, gradually whisk in the milk until the cocoa has dissolved. Add chocolate chips and crushed peppermint. Simmer over medium heat, stirring occasionally, until the chocolate and peppermint have melted, about eight to 10 minutes. Bring the mixture to a boil and then immediately remove from the heat. Stir in the salt. Serve each drink in mugs with a peppermint stick.
Happy holidays and happy sipping!