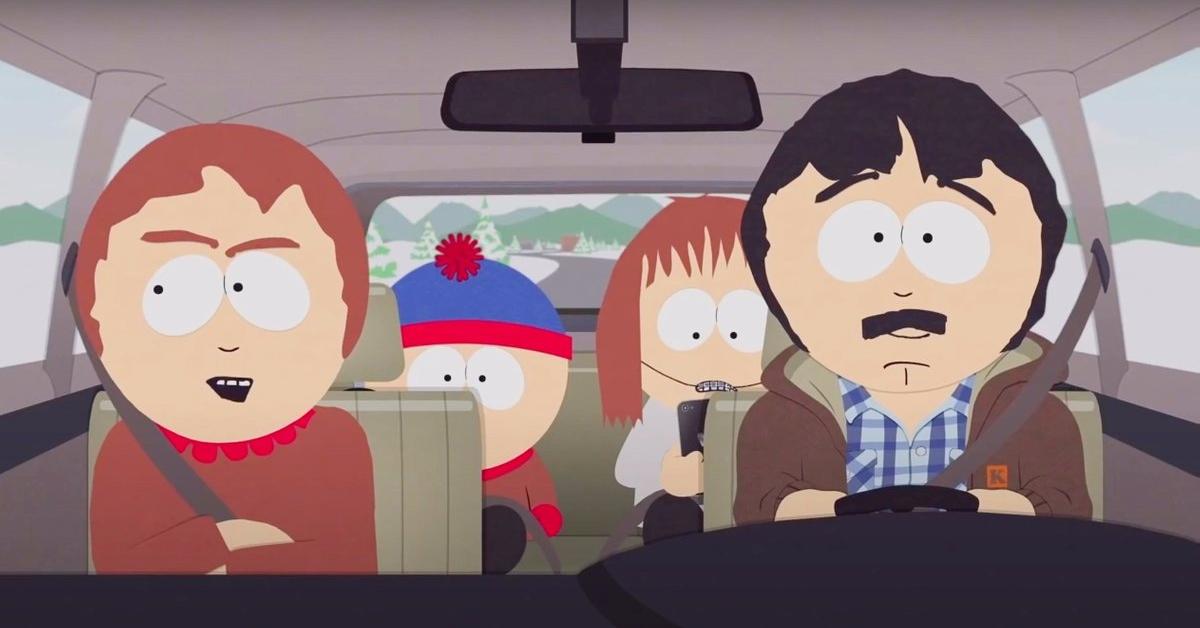 'South Park' Announces Pandemic Special — Where to Watch!
Comedy Central has announced that South Park will tackle the coronavirus pandemic (also known as COVID-19) in a brand-new one-hour episode titled, "The Pandemic Special." During the episode, Stan's father, Randy Marsh, will "come to terms with his role in the COVID-19 outbreak" and capitalize on the profitable pot market during this time with his business.
Article continues below advertisement
Additionally, after the kids head back to school after quarantining, they soon realize that nothing is "normal," including Eric Cartman. In the trailer for the upcoming special, South Park will showcase "2020 problems," which includes people have to wear face masks / shields and kids having plexiglass barriers around their desks.
So, if you're looking for a good laugh, keep reading on where you can watch the South Park pandemic special.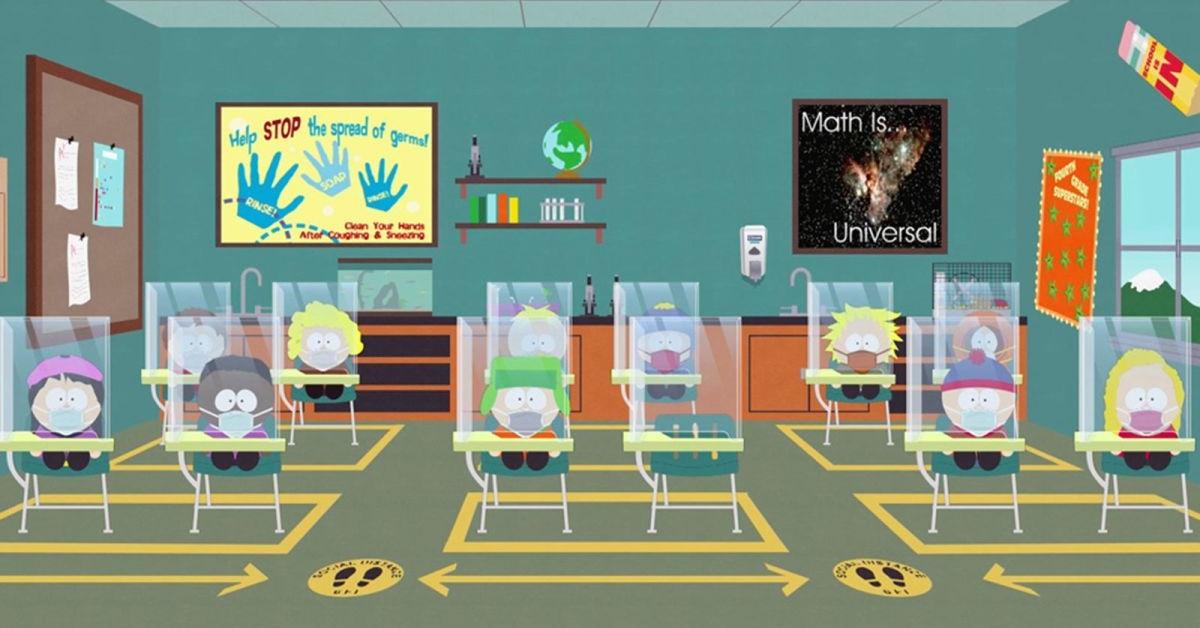 Article continues below advertisement
Here's where to watch 'South Park's "The Pandemic Special":
The new South Park special will air on Comedy Central on Wednesday, Sept. 30 at 8:00 p.m. ET. If you don't have the cable channel, Comedy Central is offering viewers a free trial for their live TV streaming service on the app, no cable or satellite subscription needed.
Additionally, HBO Max has the rights to South Park. Therefore, you can expect to find the special available on the streaming service the day after it premieres.
In honor of the upcoming special, the characters from the long-running comedy series were unveiled as cardboard cutouts at the Denver Broncos game on Sunday, Sept. 27.
Article continues below advertisement
South Park creators Trey Parker and Matt Stone are reportedly huge fans of the NFL team after both growing up in Colorado. With masks firmly displayed on their faces, all 1,800 characters from the town of South Park were sitting in the crowd in Empower Field at Mile High. According to Comedy Central, the cost of production of the cutouts will be matched and donated to The Broncos Foundation (via The Hollywood Reporter).
Article continues below advertisement
Twitter reacts to the upcoming 'South Park' pandemic special.
"OMG!!! I love south park whit all My heart!!! It's amazing and applies to every single situation on real life. I really love it!!!!!" one fan tweeted. Another person added, "#Can't wait! Genius! Expected nothing less from you guys!"
This fan wrote, "Been waiting for this episode since day one of C 19....I hope it all out balls to the wall next level as always!!!"
"Finally someone trying to save America. Praise be to South Park," one person tweeted. Another fan added, "Can't wait for this. So much crazy stuff has happened in 2020 they could fill a whole season with it."
Catch South Park The Pandemic Special on Comedy Central on Sept. 30 at 8 p.m. ET.