Looking for Some Fun Spring Cocktail Recipes to DIY? We've Got You Covered
Usher in warmer days with these refreshing, fruity, and sweet cocktails that give off major spring vibes. We've rounded up eight top-notch recipes.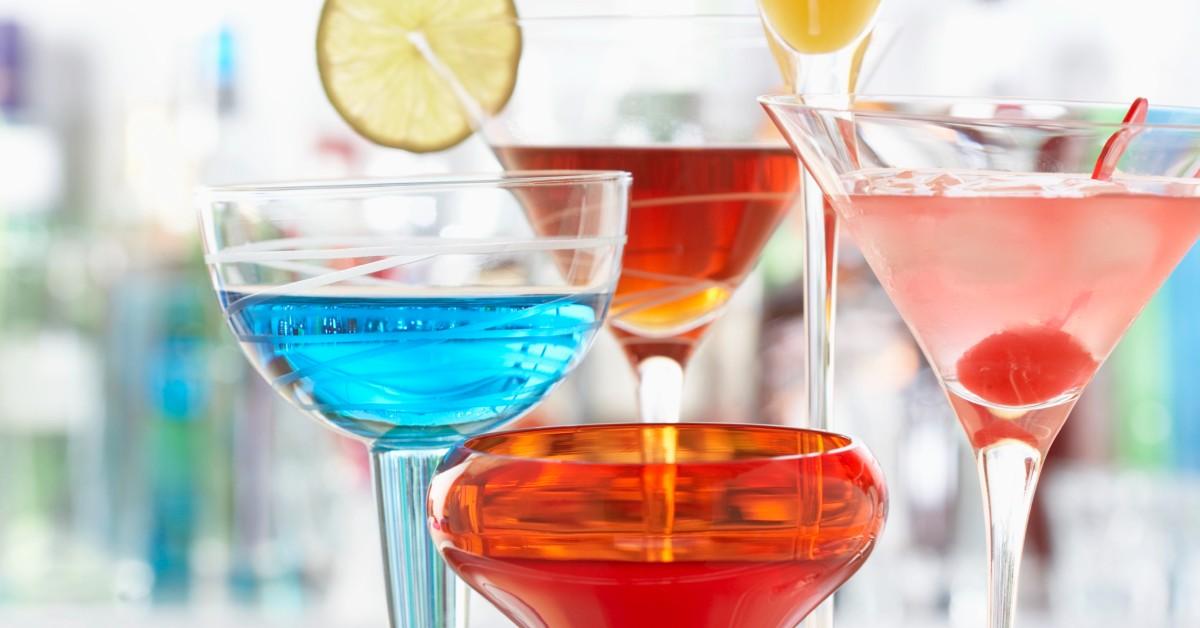 What's that saying about April showers and May flowers? Get a jump-start on the spring 2022 season with these refreshing and flavorful cocktail recipes.
Article continues below advertisement
Enjoy a spring night with the Stargazer.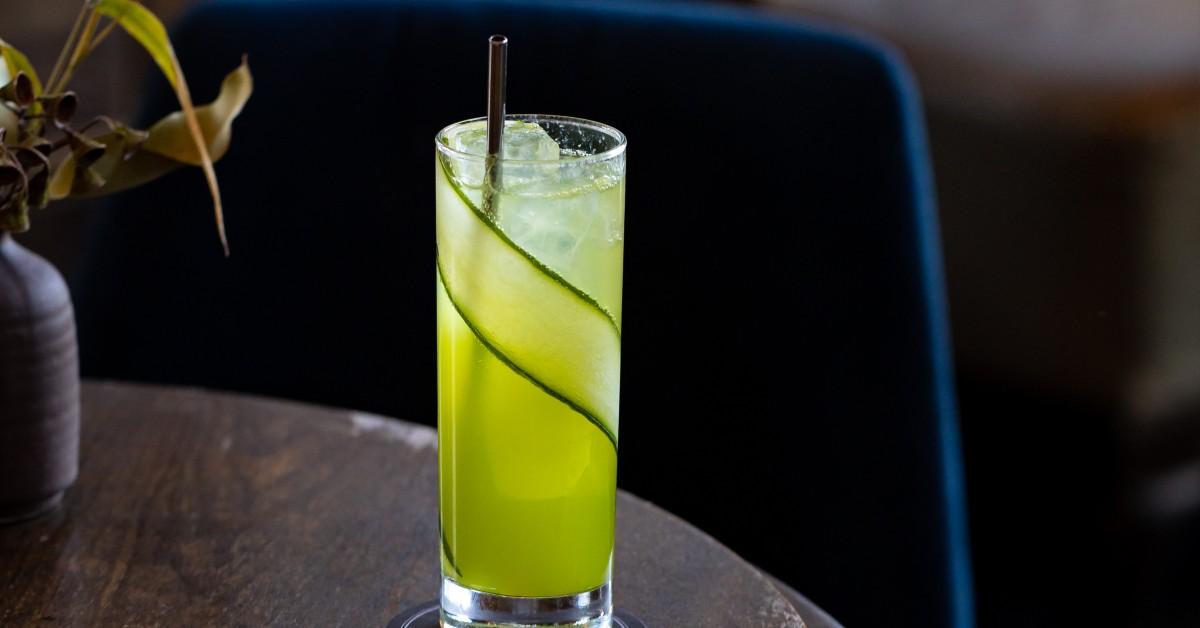 The master mixologists at Death & Co Denver crafted this unique cocktail that's as green as the petals on freshly bloomed spring flowers.
Combine 1 oz Ketel One Vodka, 0.25 oz St. George Green Chile Vodka, 0.25 oz Midori, 0.5 oz Suze, 0.75 oz lime juice, and 0.75 oz cucumber simple syrup. (You can substitute the spirits listed for other brands, as long as it's the same type of spirit.)
Give all the ingredients a short shake with ice, strain into a glass filled with fresh ice, and top with seltzer. Add a cucumber ribbon for garnish.
The Captain Morgan Blackberry Mojito will transport you to the beach without a costly plane ticket.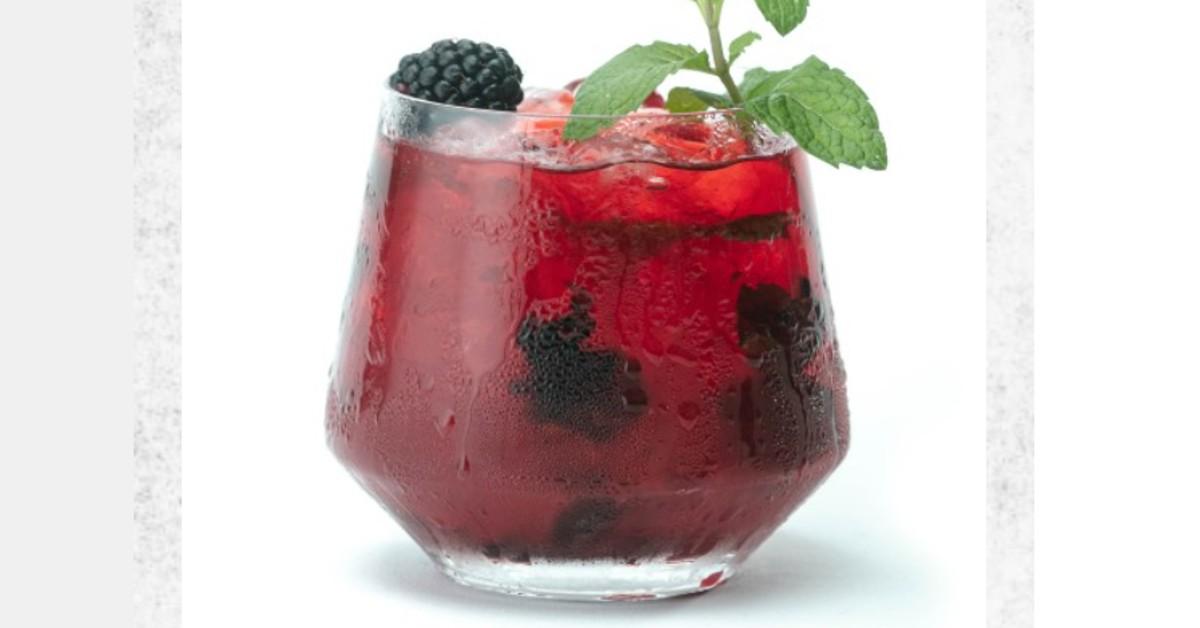 Looking to get your daily serving of fruit in for your health? Try the Captain Morgan Blackberry Mojito.
In a glass, add 8 mint leaves, 8 blackberries, lime wedges, 1.5 oz of Captain Morgan White Rum, and 1 oz of simple syrup. Muddle to extract the juices from mint leaves and berries.
Add ice to the glass, top with soda water, and stir to combine. Garnish with more fresh blackberries, mint leaves, or lime wedges.
Article continues below advertisement
Tito's Sangrita, for when you can't decide between sangria or a margarita.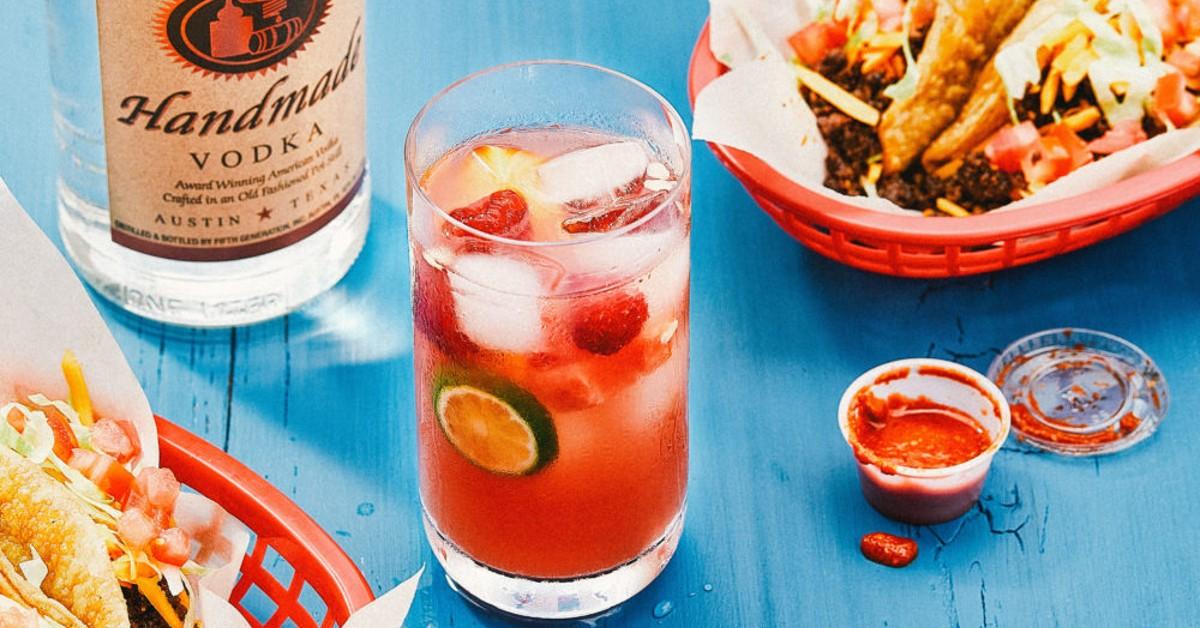 The traditional sangria recipe gets a vodka-based twist thanks to Tito's.
Make the Tito's Sangrita with 0.75 oz of Tito's Handmade Vodka, 4 oz of rosé wine, 0.5 oz of orange liqueur, 2 oz of soda water, 0.5 oz agave, 9 small watermelon cubes, 4 raspberries, and 1 slice each of peach and lime for garnish.
To start, muddle 5 watermelon cubes and 2 raspberries in a cocktail shaker. Add the rosé, orange liqueur, and agave, and stir without ice. Next, double strain over ice in a glass, and top the cocktail with soda water. Stir to combine and finish off the Sangrita with the remaining watermelon cubes, raspberries, and peach and lime slices for garnish.
Article continues below advertisement
The Spring Breeze. Need we say more?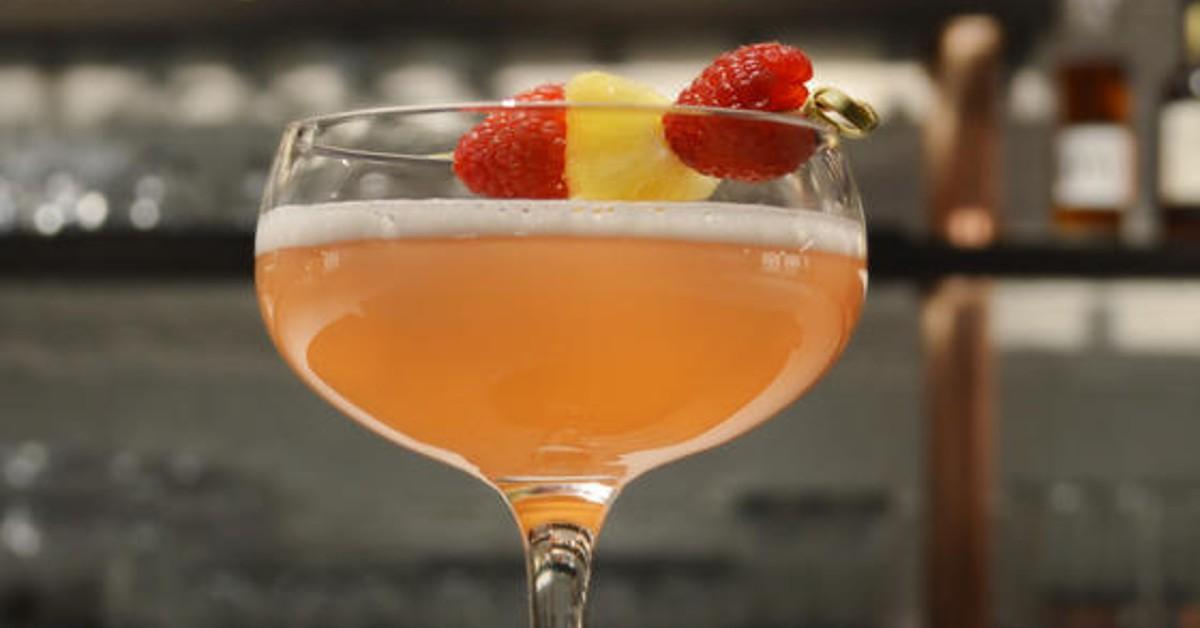 This delightful Spring Breeze cocktail from Jim Beam lives up to its name with its refreshing ingredients.
In a cocktail shaker with ice, shake together 1.5 oz of Jim Beam Bourbon, 0.75 oz of pineapple juice, 0.75 oz raspberry syrup, 0.5 oz peach liqueur, 0.5 oz of lemon juice, and raspberries and pineapple chunks for garnish.
Strain into a coupe glass, garnish with fresh raspberries and a chunk of pineapple, and enjoy!
Article continues below advertisement
The Diamond of the Season is perfect for gin-drinking 'Bridgerton' fans.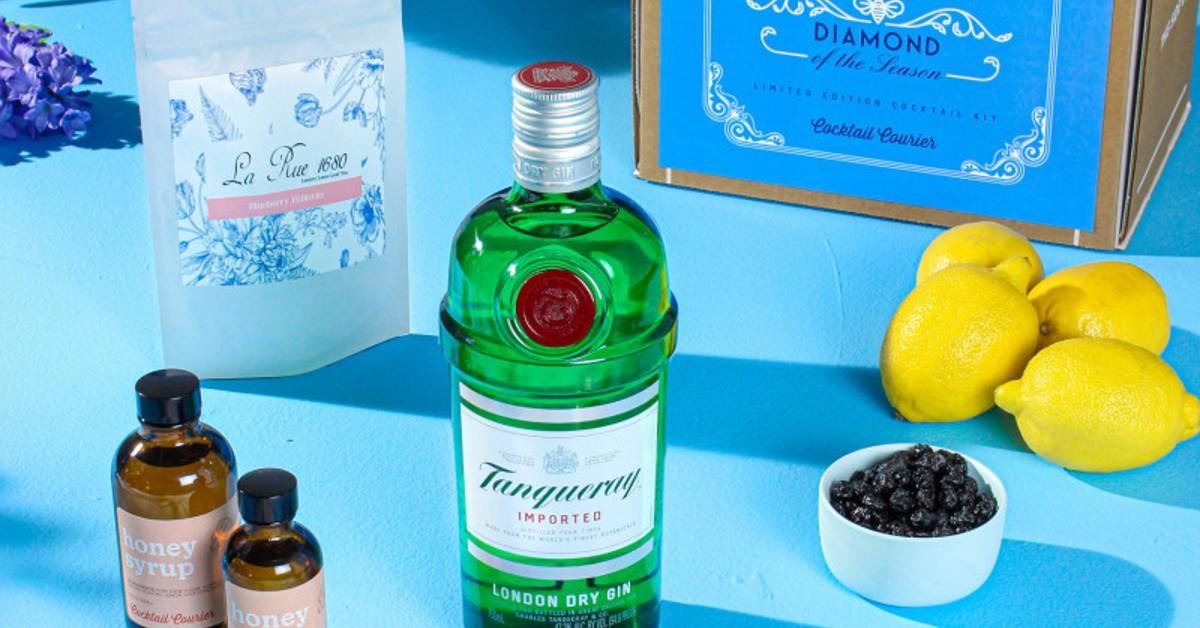 Tanqueray Gin partnered with the hit Netflix show Bridgerton to bring fans three gin-based cocktail kits inspired by the romance series. The Diamond of the Season cocktail kit (via Cocktail Courier) comes with all the necessary ingredients, but you can, of course, buy the ingredients yourself.
To whip up this Bridgerton-inspired sip, created by Lauren Davis, you need 1.5 oz Tanqueray London Dry Gin, 0.75 oz lemon juice, 0.75 oz honey syrup, 4 oz La Rue 1680 blueberry hibiscus tea, and a garnish of dried blueberries.
First, start by heating a kettle of water, and then steep one of the bags of blueberry hibiscus tea in hot water for 3 minutes. While the tea is steeping, add the gin, lemon juice, and honey syrup to a mug. Top the mixture with your steeped tea and stir. Finish with a garnish of dried blueberries for a cocktail that would make Queen Charlotte declare you the season's incomparable.
Article continues below advertisement
Go green with the Ketel One Vodka Green Mary.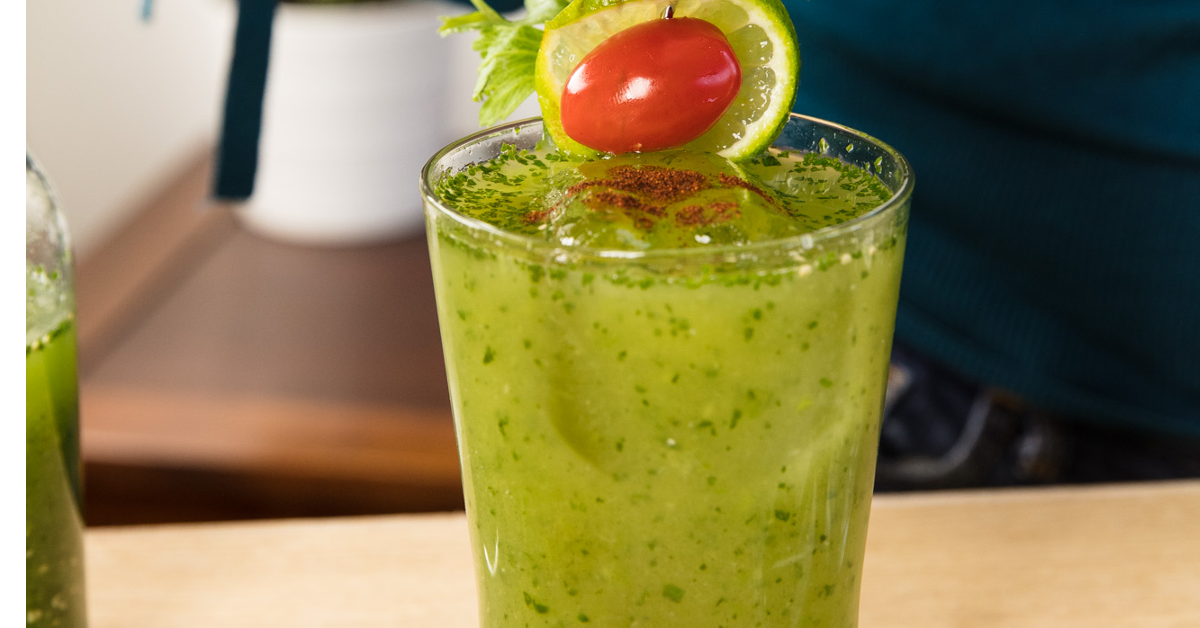 Trying to think of a spicy, spring cocktail to celebrate Earth Day? Give the Ketel One Green Mary a go.
Gather 1.5 oz Ketel One Vodka, 1.75 oz freshly juiced celery, 1.75 oz freshly juiced cucumber, 0.75 oz freshly squeezed lime, 1 pinch of rock salt, pepper, cinnamon, nutmeg, and dried chili flakes.
Add all the ingredients to the glass, stir well, and add ice. Garnish with a salted cucumber slice, and voila! A fun new green twist on the classic Bloody Mary.
Article continues below advertisement
Sip a Peach Pie Wine Slushie with your besties.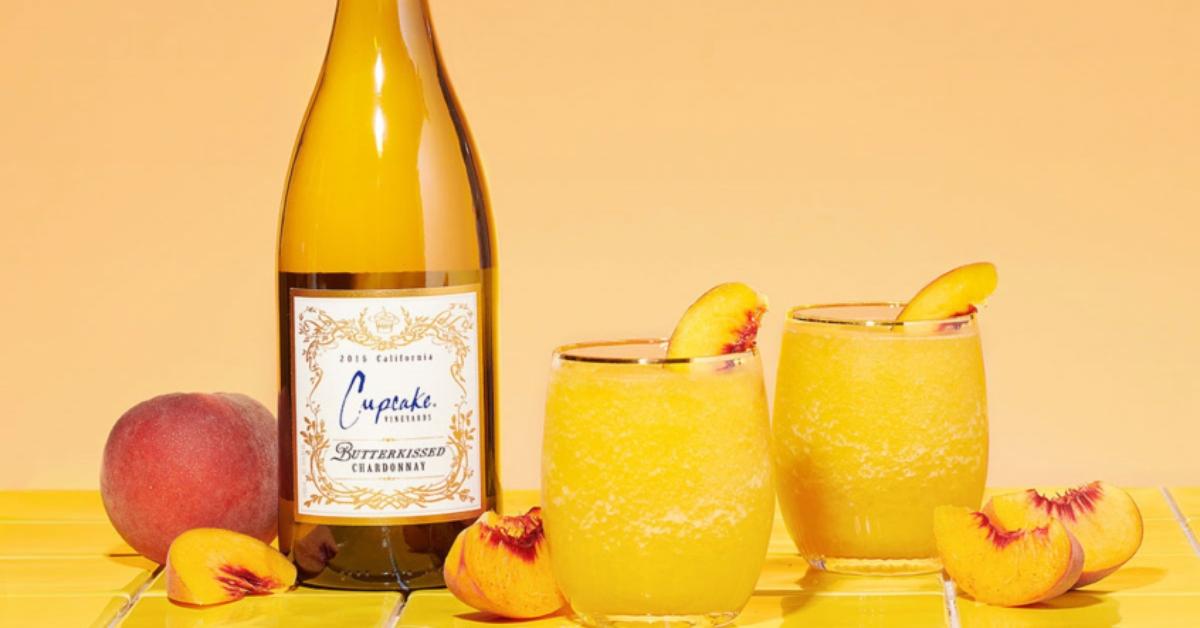 If you're searching for your next easy-to-make wine-based drink for girl's night, look no further than Cupcake Vineyards' Peach Pie Wine Slushie.
The day before you plan to serve the drink, divide 3 cups of peach juice into ice cube trays and freeze overnight. The next day, combine the peach ice cubes, 1.5 cups of Cupcake Vineyards Butterkissed Chardonnay, and 2 oz of whipped cream vodka into a blender. Blend and serve with fresh peach slices for garnish.
Article continues below advertisement
No spring season is complete without a margarita.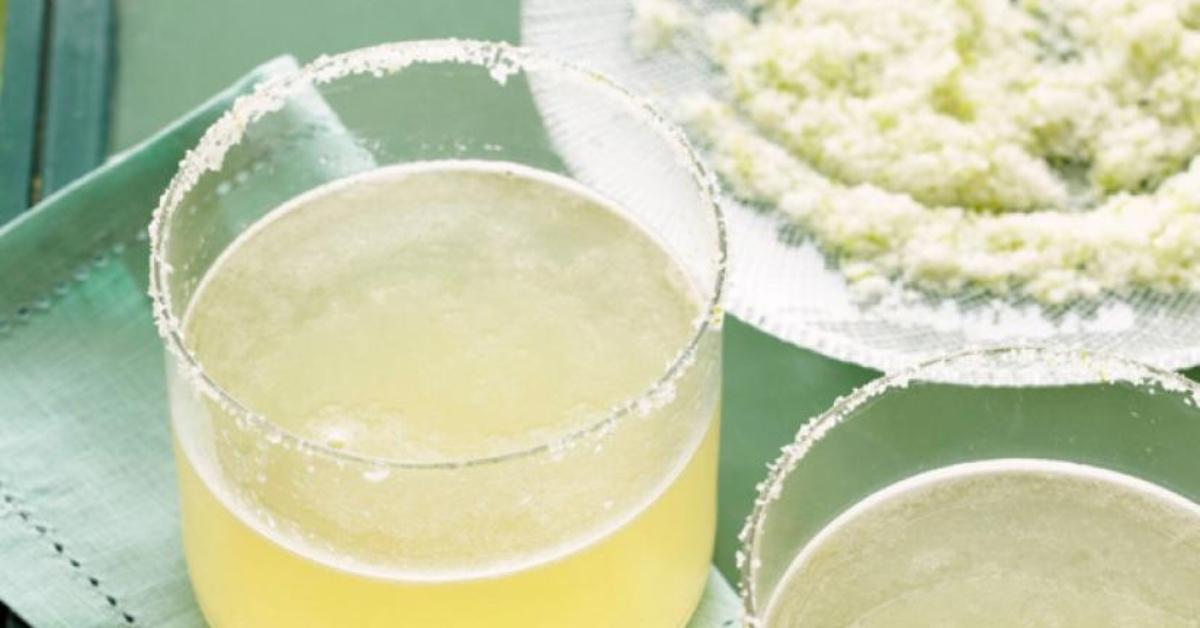 Let's face it: Nothing says spring more than an ice-cold margarita. (It's practically mandatory to pair with your chips and guac.) If you want to keep things traditional, check out this classic margarita recipe from the Food Network Kitchen.
You'll need 3 oz of tequila, 2 oz of freshly squeezed lime juice, 1 oz of simple syrup, 0.5 to 1 tsp of orange liqueur (according to taste), and a lime-salt-sugar mixture for the rim.
Article continues below advertisement
Prep the lime-salt-sugar mixture by blending together 2 Tbsp each of salt and sugar, and the zest of one lime. (Use a small blender or a food processor.) To make the simple syrup, cook 1 cup of sugar and 1 cup of water over low heat, stirring until the sugar dissolves. Cool and store in a sealed container for up to a month in the refrigerator.
Finally, to make the cocktail, use a lime wedge to wet the rim of a chilled cocktail glass, and dip the rim into the lime-salt-sugar mix. In a cocktail shaker with ice, add the tequila, lime juice, orange liqueur, and simple syrup. Shake together until the mixture is fully chilled and the shaker is frosty. Strain the liquid into the margarita glass and garnish with a slice of lime.