You Need to Try TikTok's Easy and Tasty St. Patrick's Day Treats
Are you feeling the Irish spirit? With St. Patrick's Day almost upon us, many people are gearing up for the holiday. While some proud Irish natives are looking forward to bar crawls, wearing green, and learning more about Irish history, St. Patrick's Day is a day of celebration for all. Since nothing brings people together like love and food, it's only right to add some tasty treats to your day of festivities. This is where TikTok comes in major clutch.
Article continues below advertisement
The short-form video app is known for being a hub of tasty recipes. And with St. Patrick's Day looming, many creators are sharing their favorite themed recipes with the world. From a St. Patty's Day–inspired snack mix to a rocky road, TikTok has every tasty treat you could possibly crave.
Here are five St. Patrick's Day treats from TikTok you should try!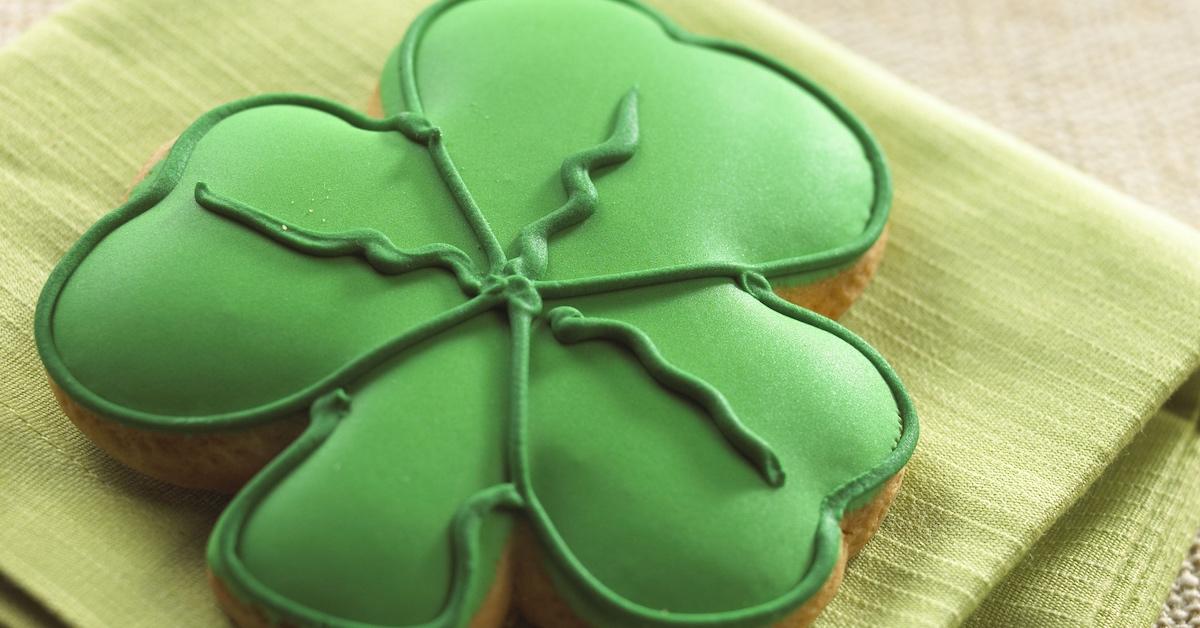 1. St. Patty's Snack Mix
Calling all snack mix lovers! TikToker Simple Life of Sunshine has just revealed a recipe that serves up the snack mix realness you love with a St. Patty's flair. Kick things off by combining pretzels, Chex cereal, Lucky Charms cereal, peanuts, and green mint-flavored M&M's in a large bowl. Next, place four cups of white chocolate chips with a teaspoon of olive oil into a separate bowl and put it in the microwave to melt. Pour the melted chocolate over the dry ingredients and mix that all together. Lay the mixture on wax paper and your work is done.
Article continues below advertisement
2. Cake Pops
For folks who want to indulge in sweet treats without going overboard, cake pops are the perfect way to satisfy a fix. To start off, scoop out your cake, roll it into a ball and put the cake balls on baking racks. Let them sit in the freezer for one hour. Take the cake pops out of the freezer and dip your sticks in icing before placing them inside the cakes. Melt a few cups of white chocolate chips, dip the cake pops into the chocolate, and layer them with green sprinkles. Voila!
Article continues below advertisement
3. Shamrock Cinnamon Rolls
Traditional cinnamon rolls with a shamrock twist make for a great festive breakfast or snack. To start, simply unroll the cinnamon roll from its original shape. Carefully shape the dough to make it look like a four-leaf clover. Bake the cinnamon rolls as normal. Add a few drops of green food coloring to your icing and carefully coat the outer edges of the rolls. Feel free to sprinkle some small candies on your pastries for extra pizzazz.
Article continues below advertisement
4. Rocky Road
Combining chocolate, soft candies, and matcha Pocky sticks may sound a bit unconventional, but the result is delicious. TikToker Hannah Weir breaks down her rocky road recipe — with Irish flair, of course — and it's pretty easy to master. Start by chopping up white chocolate, candies, and matcha-flavored Pocky sticks. Melt down the chocolate and add some green food coloring.
Pour a layer of that mixture into a cake loaf dish. Next, place a few candies on the layer of chocolate and repeat. Stick the cake loaf dish in the fridge for 30 minutes. Add an additional layer of chocolate and place some rainbow-shaped candies on top, plus some marshmallows for decoration. Fin!
Article continues below advertisement
5. Smoothie Bowl
Smoothie bowls are the perfect way to indulge in a healthy treat sans regret. Start by mixing a quarter cup of coconut milk, one cup of frozen mango, one cup of pineapple, half a cup of frozen avocado, a scoop of vanilla protein powder, and a large handful of spinach. Blend until creamy and place a serving in a bowl. Garnish with green grapes and your St. Patty's healthy treat is ready to be enjoyed.