Starbucks Launches New Oatmilk Drinks and Plant-Based Items in 2021
Starbucks recently launched a slew of new cups in 2021 and the coffee chain also added more plant-based items to the menu. Here's what to try!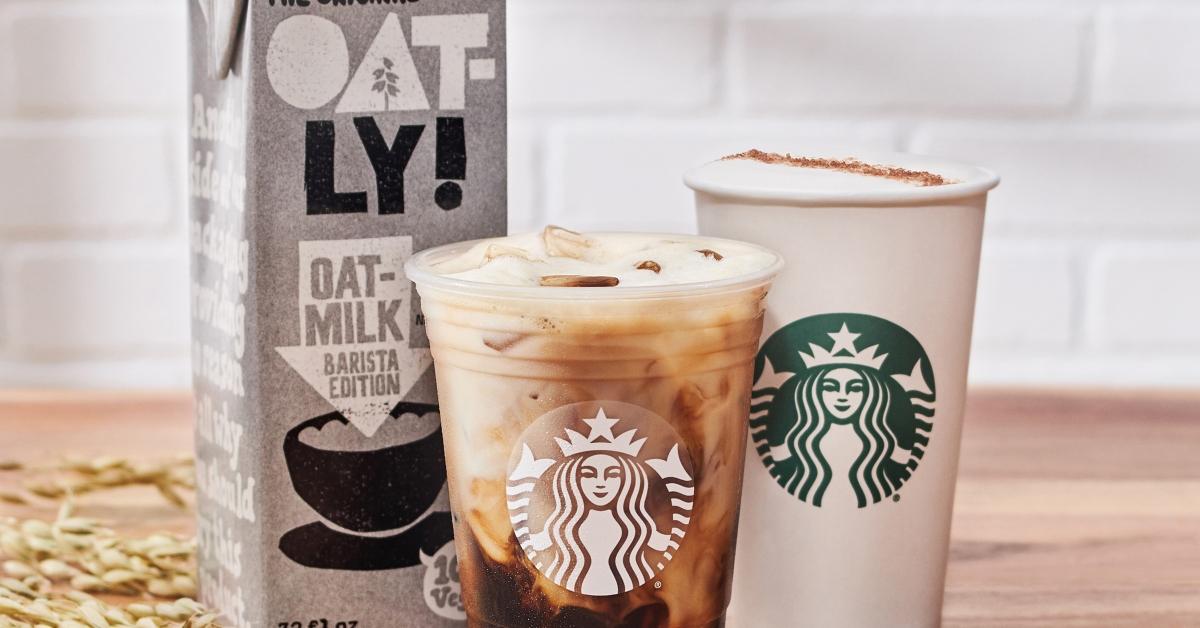 Get ready, coffee fans, because Starbucks has once again rolled out a slew of new cups and menu items in 2021.
In February, Starbucks fans were greeted with several new tumblers in honor of Valentine's Day. These Starbucks cups featured tons of glitter, hearts, and spikes. So chic!
Article continues below advertisement
Now, Starbucks just released another round of drinking cups that are actually made out of recycled glass. Head to your local Starbucks to snag a 20-ounce shiny water bottle, a 16-ounce mint-colored cold cup, and a 16-ounce cold cup. We are obsessed!
Aside from recently releasing a collection of totally adorable and fashionable tumblers to sip your daily coffee and / or favorite beverage, Starbucks has also just released new menu items that you need to try! Check out the latest drink and food items that hit Starbucks this year.
Article continues below advertisement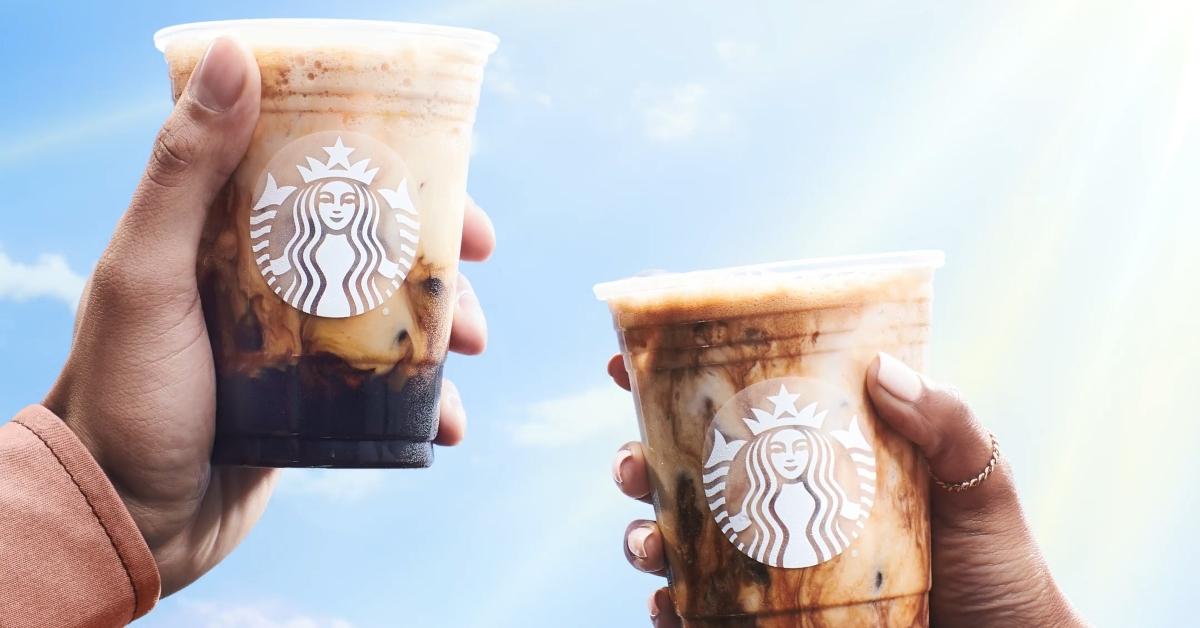 Starbucks just introduced new plant-based oatmilk drinks in 2021.
It finally happened. For non-dairy lovers, Starbucks has partnered with plant-based brand Oatly oatmilk. Not only can you now ask for oatmilk in your coffee drink, but the company just launched two new drinks.
The Iced Brown Sugar Oatmilk Shaken Espresso features Blonde espresso, brown sugar, and cinnamon, which is topped with oatmilk and ice. Yum!
Additionally, Starbucks also launched the Iced Chocolate Almondmilk Shaken Espresso which combines espresso, cocoa, notes of malt, and is topped with almondmilk and ice.
Article continues below advertisement
Starbucks released a Pistachio Latte and Honey Almond Milk Cold Brew.
Do you dare deviate from your usual Starbucks order? The coffee chain just released a new Pistachio Latte, which features the nutty flavors of pistachio and salted brown buttery topping, which is paired with Starbucks Signature Espresso and steamed milk.
Since launching their newest drink on Jan. 5, fans are already obsessed with the latest latte to hit the menu.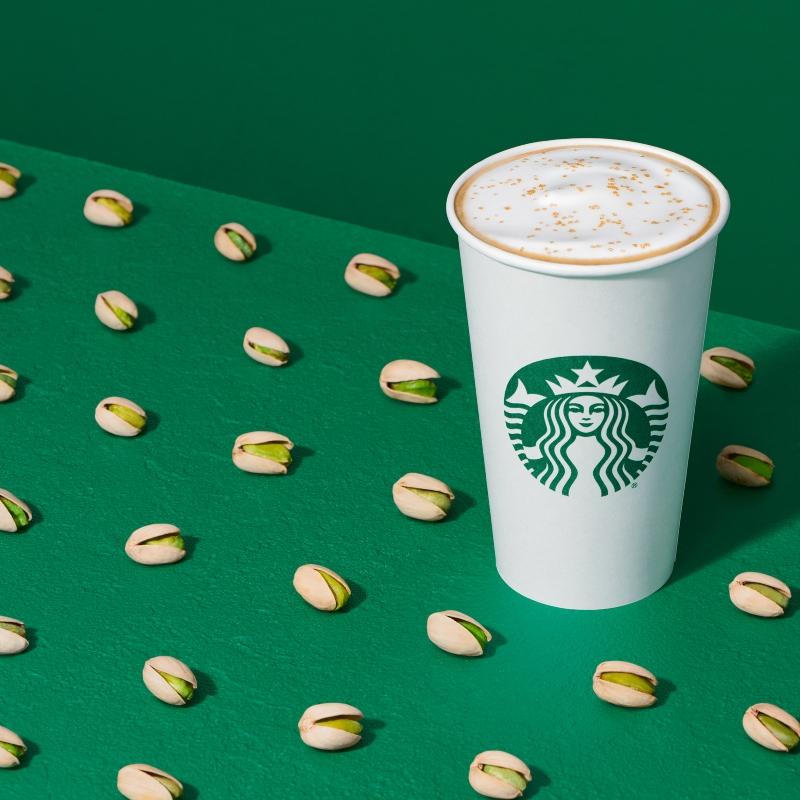 Article continues below advertisement
"It brings me no joy to report that the new Starbucks Pistachio Latte is very delicious," one person tweeted. Another person wrote, "Pistachio Latte from Starbucks is 10/10." This individual wrote, "Begging my mom to stop at Starbucks on the way home for that new Pistachio Latte."
Overall, it is definitely a must try!
But the Pistachio Latte is not the only drink item that was launched in the new year. Starbucks also released a Honey Almond Milk Cold Brew, which is made with their signature cold brew blend and honey, then topped with almond milk. This flavorful iced coffee is great for those looking for a sweeter non-dairy option.
Article continues below advertisement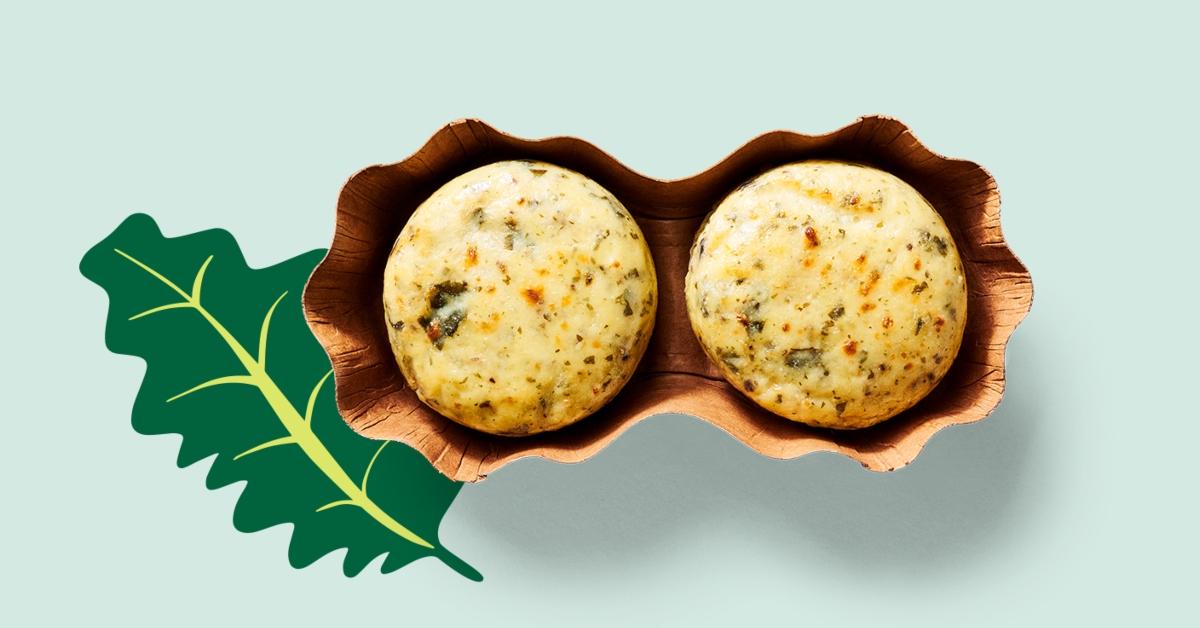 Starbucks introduced new plant-based food items in 2021.
To roll out the new year, the company introduced a new Sous Vide Egg Bite, kale and portobello mushroom. This breakfast item is high in protein and packed with flavor, which features chopped kale and portobello mushrooms mixed into cage-free eggs and Monterey Jack cheese. At under 250 calories, we wouldn't be surprised if this item is your new go-to! It surely will be ours!
If you're vegan, you'll be happy to learn that Starbucks launched a fully plant-based protein box. Their Chickpea Bites & Avocado Protein Box includes chickpea bites, snap peas, mini carrots, dried cranberry and nut mix, and avocado spread.