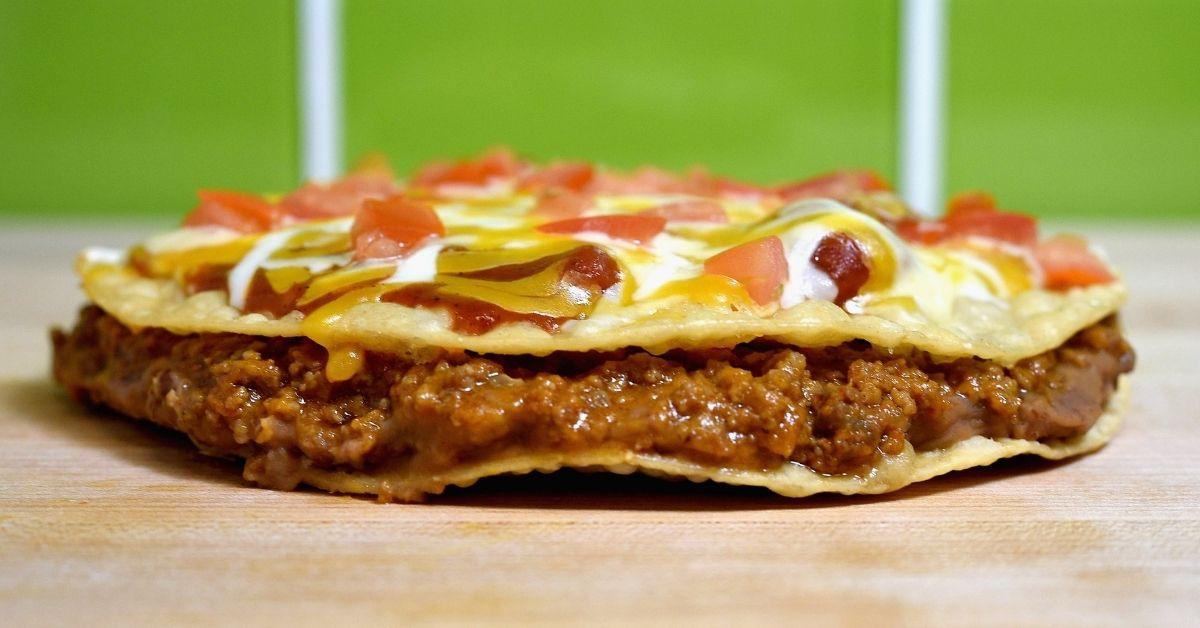 Taco Bell's Mexican Pizza Is Coming Back, but When Can We Actually Start Ordering It?
Taco Bell announced that Mexican Pizza will return to its menu in May 2022. Here's why it was originally removed in 2020.
If you're in the mood for a cheesy, beef-topped pizza that simultaneously tastes like a tostada for under $5, you're in luck. Taco Bell just announced in a press release that it will be re-adding Mexican Pizza to its menu after having removed it in 2020.
Article continues below advertisement
The news was announced during Coachella by Grammy-winning rapper and Mexican Pizza superfan Doja Cat.
Keep scrolling for a brief history of Taco Bell's Mexican Pizza and the official date of its comeback.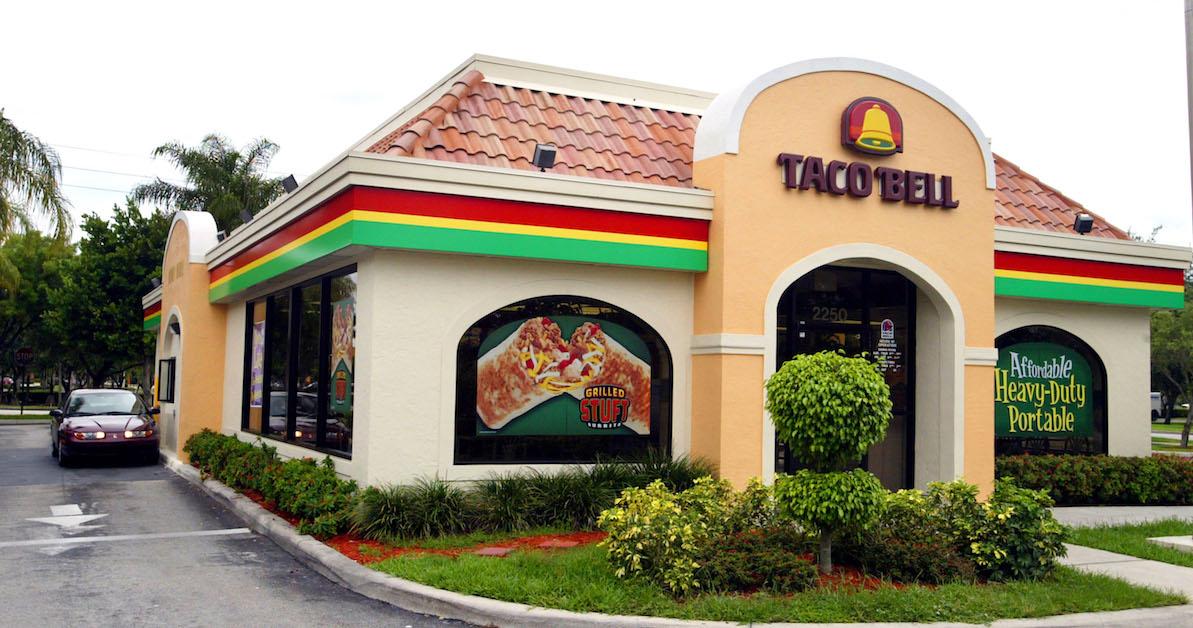 Article continues below advertisement
What is Taco Bell's Mexican Pizza?
Taco Bell's Mexican Pizza, previously dubbed Pizzazz Pizza, first appeared on the menu in 1985. It consists of two crispy flour shells, layered with beans, pizza sauce, seasoned beef, tomatoes, and a melted three-cheese blend. The popular item could also be made vegetarian-style sans beef.
But in 2020, Taco Bell removed the item claiming that the packaging for the pizza was not eco-friendly and accounted for more than 7 million pounds of paperboard annually in the U.S.
This came as a major disappointment to many of its fans. In fact, following the news of its removal, a customer named Krish Jagirdar created a petition on Change.org in favor of the pizza's return.
"Like many Indian-Americans who grew up vegetarian, we had limited access to the 'fun' fast food, so Taco Bell became a bridge to belonging in American culture for many kids like me who grew up in immigrant households," he said.
Article continues below advertisement
In his petition, he explained that the Mexican Pizza was an item loved by many in the South Asian community and was "a piece of [their] childhood and heritage as Indian Americans."
Nearly 200,000 signatures later, Taco Bell finally gave in.
Article continues below advertisement
Taco Bell's Mexican Pizza will return on May 19, 2022! Here's what to know:
Mark your calendars! Taco Bell has announced that its Mexican Pizza will officially return to the menu on May 19, 2022 after a two-year hiatus.
While the pizza's recipe has remained the same, Taco Bell says it has "worked to streamline operations and ingredient sourcing, and leave a lighter footprint at the same time."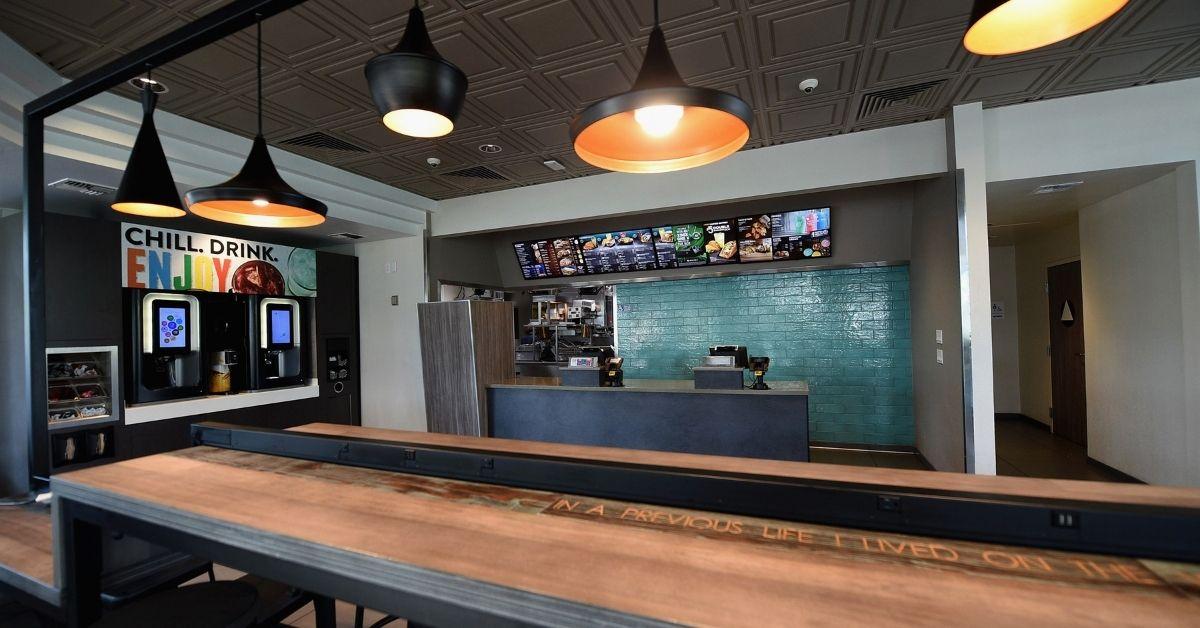 Article continues below advertisement
As Taco Bell CEO Mark King said: "From its flashy introduction to menus in 1985 as 'Pizzazz Pizza' to its inspiration behind the creation of infamous jingles, Mexican Pizza has a long history with the brand and I'm glad we could give fans what they crave and bring our classic Mexican Pizza back home where it belongs."
Furthermore, the chain has teamed up with DoorDash for a special delivery promotion valid during the first week of the pizza's return (May 19 – May 26). Those looking to skip the trip and dine at home can order Mexican Pizza from DoorDash and use promo code MEXPIZZA at checkout to enjoy $2 off. Note: There is a $12 minimum to use the coupon.
Article continues below advertisement
Doja Cat is also excited about the return of Taco Bell's Mexican Pizza.
During Doja's iconic announcement at Coachella, she told the audience: "I brought back the Mexican Pizza, by the way."
Doja — who partnered with Taco Bell after the company reached out to her following her own tweets about missing the Mexican Pizza — was one of the first to announce the big news.