Will You Try It? Taco Bell Just Launched Their Own Wine — Jalapeño Noir!
Can you buy Taco Bell's new wine online? The fast food chain just launched Jalapeño Noir wine at select locations in Canada. What to know!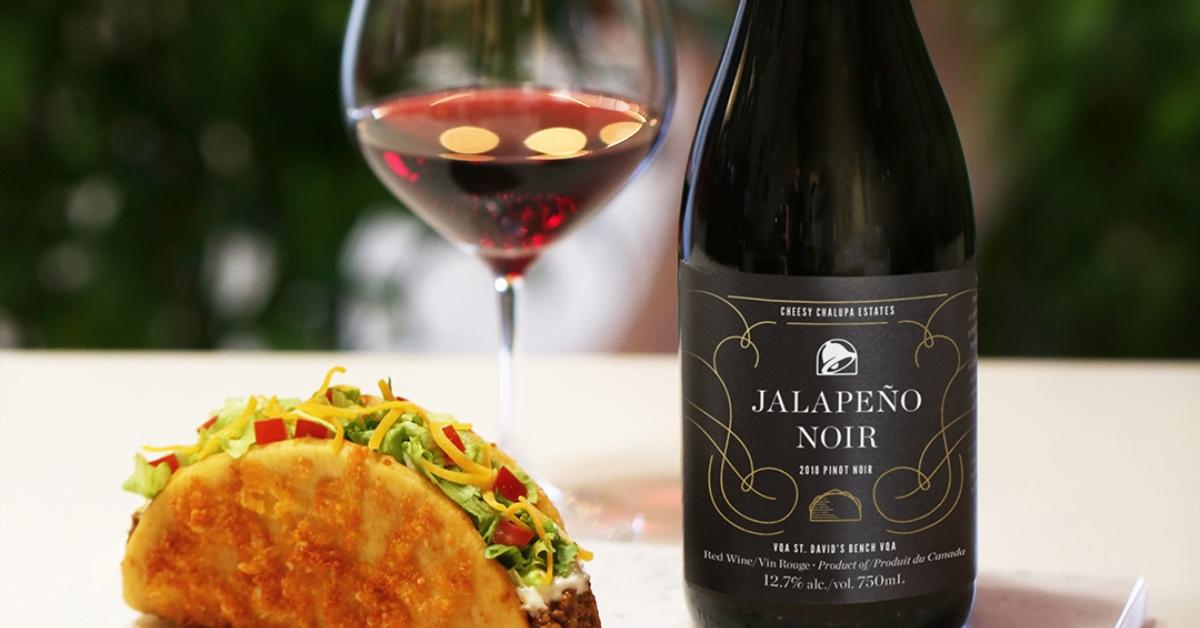 It's not uncommon for brands to venture into new territories or experiment with crazy combinations. But, one pairing we did not see coming in 2020 is Taco Bell's newest menu item: Jalapeño Noir wine. Yes, the fast food restaurant announced that customers can now pair their Crunchwrap Supreme with a nice glass of spicy wine.
So, how does one go about purchasing it? Keep reading to find out more about how you can buy Taco Bell's new wine online.
Article continues below advertisement
Can you buy Taco Bell's new wine online? What to know!
Well, you may have thought that a spicy margarita would go great with your nachos... But, since the chain is not serving hard alcohol (yet), they created the next best thing, spicy wine.
According to Delish.com, a spokesperson for the brand revealed that their wine has notes of wild strawberry, beetroot, and cherry.
Article continues below advertisement
While the wine would pair well with any of their menu items, a spokesperson suggested that the Toasted Cheesy Chalupa is the ideal choice.
"Wine and cheese are simply meant to be together, so launching a new wine to go with the craveable, cheddary Toasted Cheesy Chalupa made perfect sense," Kat Garcia, the director of brand marketing at Taco Bell Canada, stated in a press release.
"At Taco Bell Canada, we love to raise our glass to big, bold ideas that elevate our menu items, and pairing our Toasted Cheesy Chalupa with this Jalapeño Noir is no exception."
Article continues below advertisement
The new alcoholic beverage will be available on Sept.16. However, unless you live in Canada, you're not getting your hands (or lips) on this drink.
The Jalapeño Noir wine is a limited-edition drink that is exclusively available to Canadian Taco Bell fans. If you live in Toronto or Hamilton, you can visit select locations to order the drink via drive-thru. If not, Taco Bell is selling the wine online at www.tacobell.ca to its Ontario residents.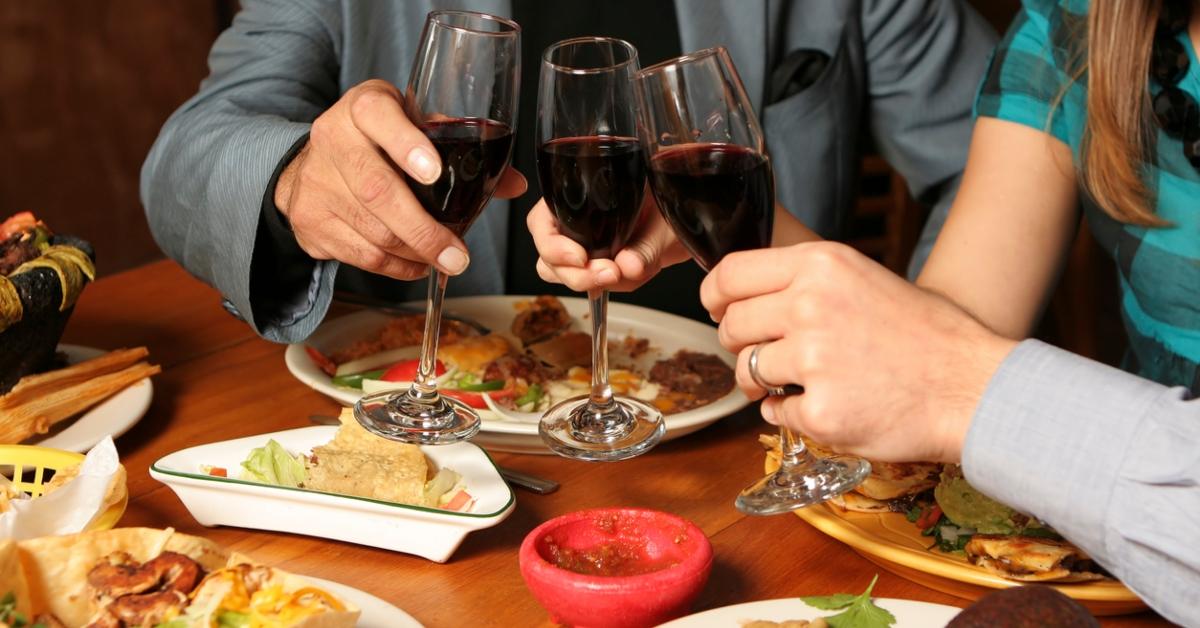 Article continues below advertisement
The wine is considered a collector's item and will cost $25 Canadian, which is about $19 U.S.
Hopefully if the wine has a successful launch in Canada, Taco Bell will release it in the U.S.
Twitter reacts to Taco Bell's new menu item — wine.
After news broke that Taco Bell was debuting a new menu item aka their signature wine, people immediately took to Twitter to share their reactions.
"Is it wrong of me to buy Taco Bell wine?" one person questioned. Another posted, "@tacobell I mean will I say no to a wine that pairs with my chalupas? Never. Was I expecting this kind of news today? Not one bit. Honestly, I'm shook."
However, not everyone was happy with the menu item. "Between a f--king Mountain Dew margarita and a Taco Bell licensed wine... did someone alter OUR timeline and put us in the Very Bad Place?" one individual commented. This person tweeted, "Can we talk about how utterly ridiculous it is that Taco Bell is coming out with its own wine, but decided the potatoes had to go??????"
Overall, Taco Bell now producing wine certainly sums up 2020.