Traveling For Thanksgiving? "Hot Vet" Evan Gives Important Pet Tips (EXCLUSIVE)
Planning for the holidays requires quite a bit of extra work when you have a pet — whether you're traveling or hosting Thanksgiving dinner, there are a number of things you need to keep in mind, in regards to keeping your furry friend safe as can be.
Article continues below advertisement
Make sure they're prepared to travel. 
In addition to creating a comfortable travel space for your beloved fur baby, as well as having all their transportation papers in order, you'll want to make sure your beloved pet is protected against certain local ailments, that might not be prevalent where you're traveling from.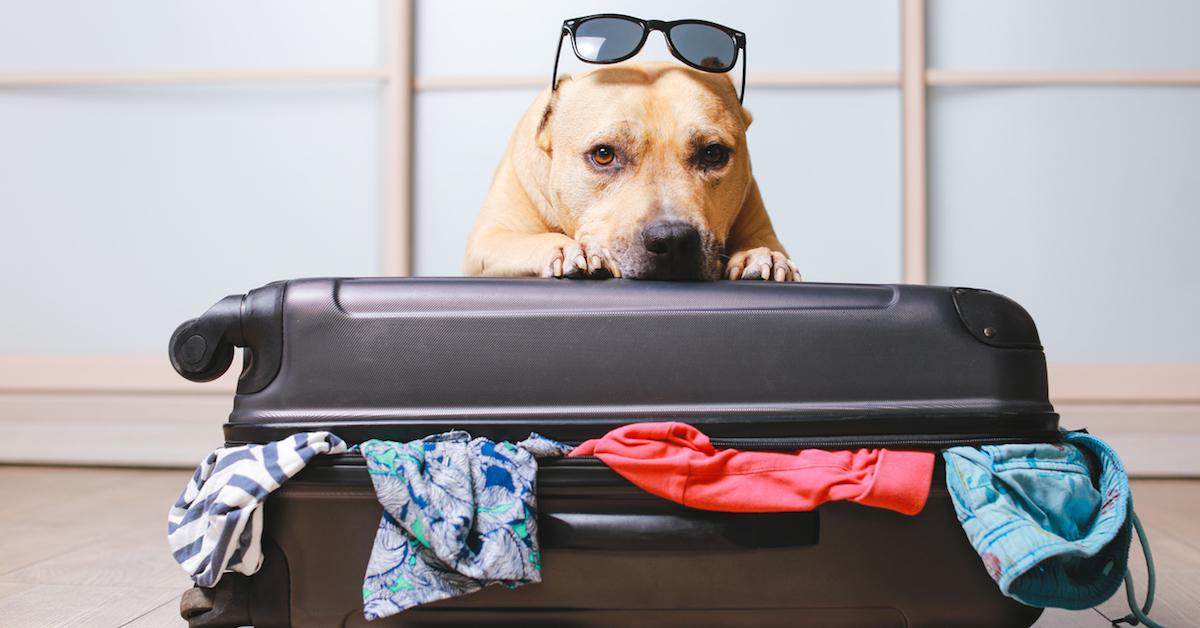 Article continues below advertisement
"You'll want to make sure your pet is protected against certain [diseases]. For example, I live in Southern California, where heartworm isn't very common," Dr. Evan says. "But those traveling to Mammoth or Florida, where there's a lot more heart worm, should make sure to keep them protected from those kinds of things. And there are other vaccines [to keep track of] as well."
Pets get stressed around the holidays, too.
Dogs often get anxious around the holidays, picking up on their owners' anxieties, and from meeting new guests. So bottom line: make sure your dog is relaxed, and comfortable with everyone in your home.
"Dogs can pick up on any kind of stress, so if there is stress in the home, and you're frantic to have family in town, and even other pets, they get stressed, too," he says.
Article continues below advertisement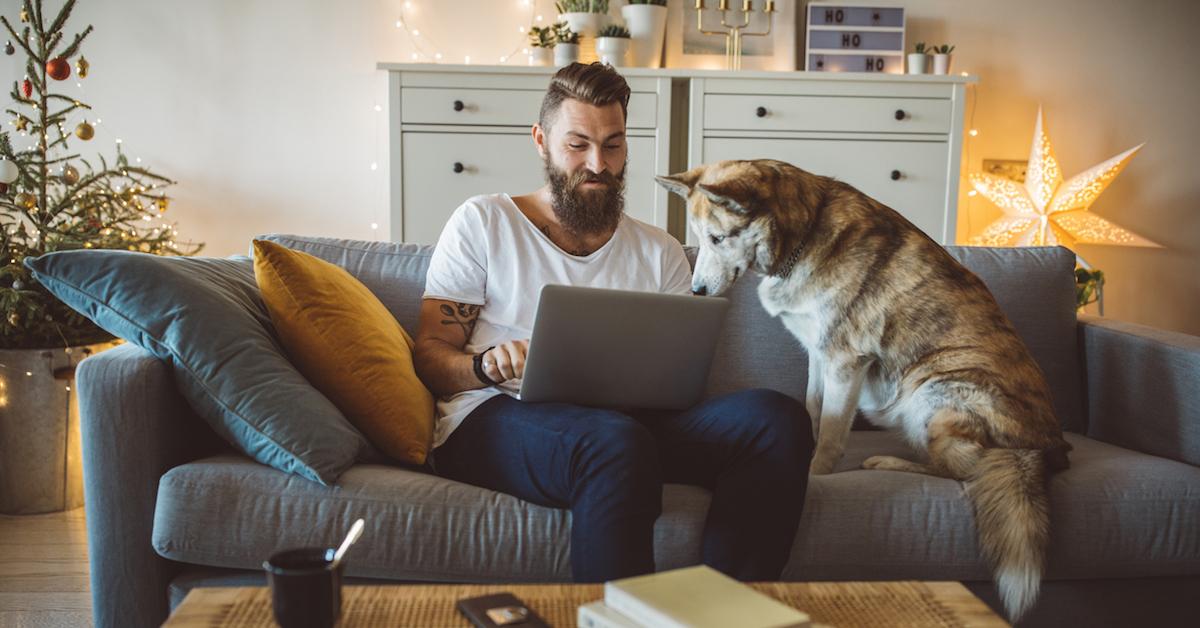 So, he says to keep your dogs happy and to make sure they're comfortable around other people and dogs before socializing them.
"As a veterinarian, that's when I see dog bites the most — when I see dogs and families coming in, and they're not used to each other," Dr. Evan adds. "So it's hard for people and pets are absolutely more stressed, and they pick up on that from their pet parents."
Article continues below advertisement
... Which is why La Quinta by Wyndham will have therapy dogs on the most stressful business travel day of the year.
According to research, the most stressful business travel day of the year happens to be eight days before Thanksgiving — which this year — falls on Wednesday, Nov. 20.
So, Dr. Evan has partnered with the hotel chain in honor of the Take a Paws Project, to ensure sure travelers are relaxed and ready to work.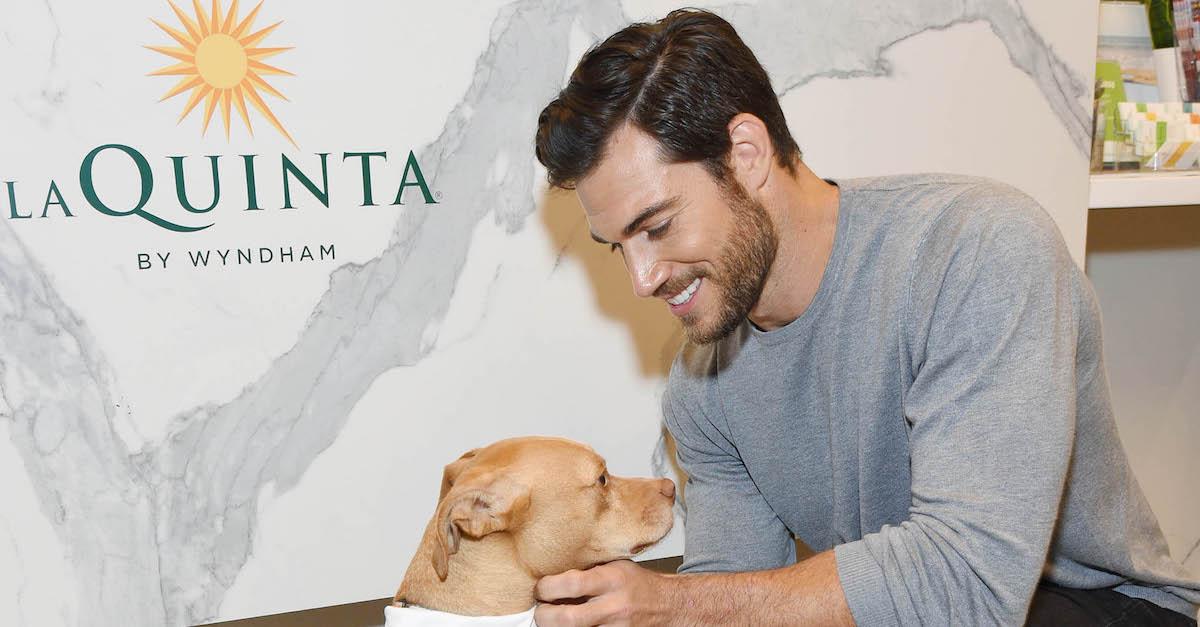 Article continues below advertisement
On Nov. 20, the chain will have trained therapy dogs from an organization called Pet Partners in the in the lobbies of select hotels.
"Research shows that just the presence of a dog in a space of people reduces their stress, and simply petting a dog can reduce your cortisol, which is the primary stress hormone," Dr. Evan explains.
"It also increases a hormone called oxytocin, and that also helps eliminate stress, when your oxytocin level is elevated a little. From my personal and professional experience — and from always having dogs — they do improve your quality of life," he says.
"Because of the human-animal bond, they do reduce stress — I'm not alone in that."
So if you're traveling for business before Thanksgiving, try booking your stay at La Quinta — you'll be greeted by puppies, and with other amenities like weighted blankets, stress balls, and stress-relieving exercise classes. Pet safety is important all day everyday, but since things get wild around the holidays, it's important to prepare them accordingly.
Oh, and if you're traveling before Thanksgiving, focus your travel plans around puppies — I know I would.