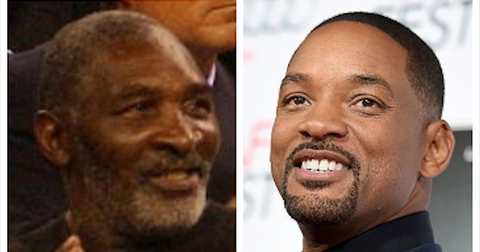 Here's Why the Internet Is Furious Over Will Smith's Latest Movie Role
By Pippa Raga
It's been just a few days since Will Smith dropped out of the Suicide Squad due to apparent scheduling conflicts. He's currently shooting Bad Boys For Life and is will next be seen starring as the Genie in the upcoming Aladdin live-action remake.
But Will's busy schedule hasn't stopped him from reportedly picking up other projects. According to Deadline, the Men in Black star has been tapped to play the titular character in Zach Baylin's King Richard, a biopic about Richard Williams, father and coach to Venus and Serena Williams and a resolute force behind his daughters' tennis success.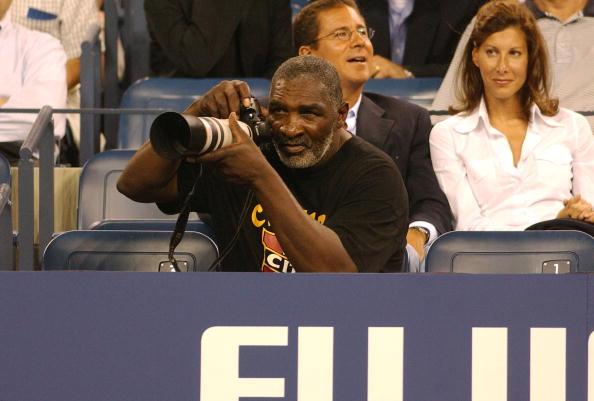 Although the project has not yet been given the go, Will Smith is passionate about the script and would reportedly co-produce the film under his Overbrook Entertainment banner. Tim and Trevor White, who produced The Post, Wind River and Ingrid Goes West, are on board to produce as well. Allan Mandelbaum and Caleeb Pinkett (Smith's brother-in-law) will reportedly executive produce the film, with Mary Solomon and Rick Rickertsen listed as co-producers.
The film would cover how Richard, who had no tennis background, overcame tremendous hardship to raise the sport's greatest living players. It would track the Williams family from tennis lessons in public Compton courts to the sisters' Grand Slam titles, including the "78-page plan for their professional tennis careers" Richard drew up before starting each of his daughters' training at 4 years old.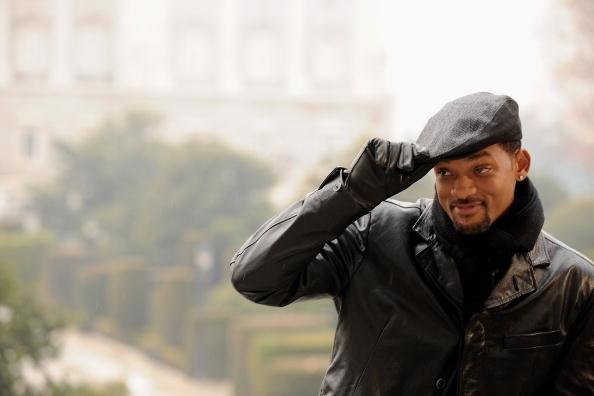 But the internet is less than thrilled about the potential decision to cast Will Smith.
Although many are excited for a biopic about the Williams sisters and their dad, tweeting messages like "Most incredible tennis coach of all time — if it was fiction, no one would believe it," and "Fathers, especially black fathers, barely get any recognition as it is! Let their father have his moment," others are disappointed at the decision to cast Will Smith.
As soon as Deadline announced that "Will Smith is poised to play Richard Williams, father of tennis icons Serena and Venus Williams" on Twitter, above a side-by-side picture of Richard and Will, many of the platform's users quickly reacted to the fact that the I Am Legend star, who is light-skinned, might not be best suited to play Richard, who is of a darker complexion.
"Scratching my head at the Will Smith casting but also... congrats to the writer who put their script on @theblcklst and now has Will Smith in their film!" wrote one unfazed user. Another explained, "Colorism matters..love Will Smith but there are other black actors for this role."
"Mahershala Ali isn't available??" asked another person on Twitter. "He's prolly booked for the next 3 years at least. He's been killing it lately," replied one other. Yet others compared the "white-washing" of the casting decision to the times cis, white actress Scarlett Johansson was tapped to play trans and Asian characters. "Scarlett Johansson wasn't available?!" they asked.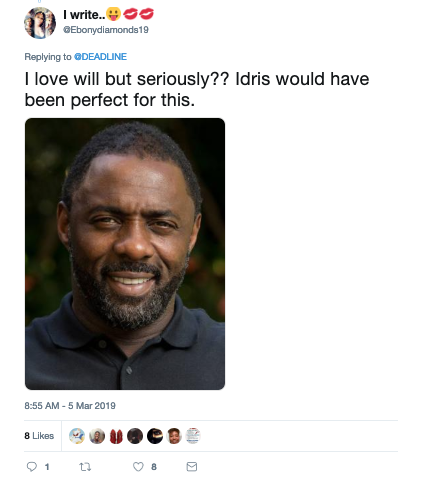 Many took the chance to lend their own casting suggestions.
Any time specs are announced on Twitter, people with absolutely zero experience in the entertainment industry clamor to add their own suggestions. This time was no different, and in addition to pitching Mahershala for the role, Idris Elba, Dennis Haysbert, Colman Domingo, and Keith David were also named.
Meanwhile, some people on Twitter think the debate of who has the right to play who has gone too far. "This is where we are on the slippery slope," wrote @TheJinxedTaco. "Soon no one but the actual person can act in the role they represent. Was the father not available to act the role as himself?!"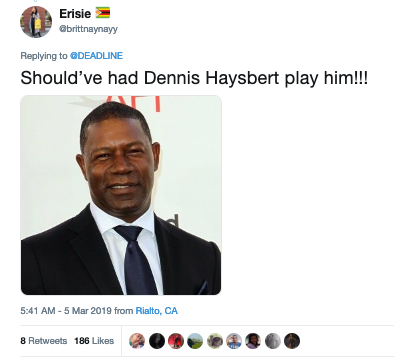 Another humorously added to the sentiment, writing "To avoid any further outrage, why not have Richard Williams enroll in fast-track acting college and then he could play himself! Or would that offend all the actors who've been actors for longer than him..."
"Man, you are reaching way too damn much," added another. "But it wasn't an issue when Denzel Washington played Malcolm X despite being considerably darker?" According to another Twitter user, "It's a shame our own race is trying to find an issue because Will Smith is 'lighter' than the father smh... you hold back our progression more than our counterparts."
It's not the first time Will Smith has found himself in this predicament.
Long before agreeing to potentially play Richard Williams in the upcoming King Richard movie, Will has been in this exact same situation where he's "faced accusations of taking a role that could have gone to an actor with darker skin," as Vanity Fair reports.
In 2015, he played Dr. Bennet Omalu in Concussion, who uncovers the truth about brain damage in football players. The real doctor on which the movie was based has skin darker than Will's. Earlier, in 2006, Will portrayed Chris Gardner, who is also of darker skin. Both men seemed to support the casting decision and praised Will's performance.
Will Smith hasn't commented on the potential role yet. We'll be looking out for King Richard whenever its release is announced.