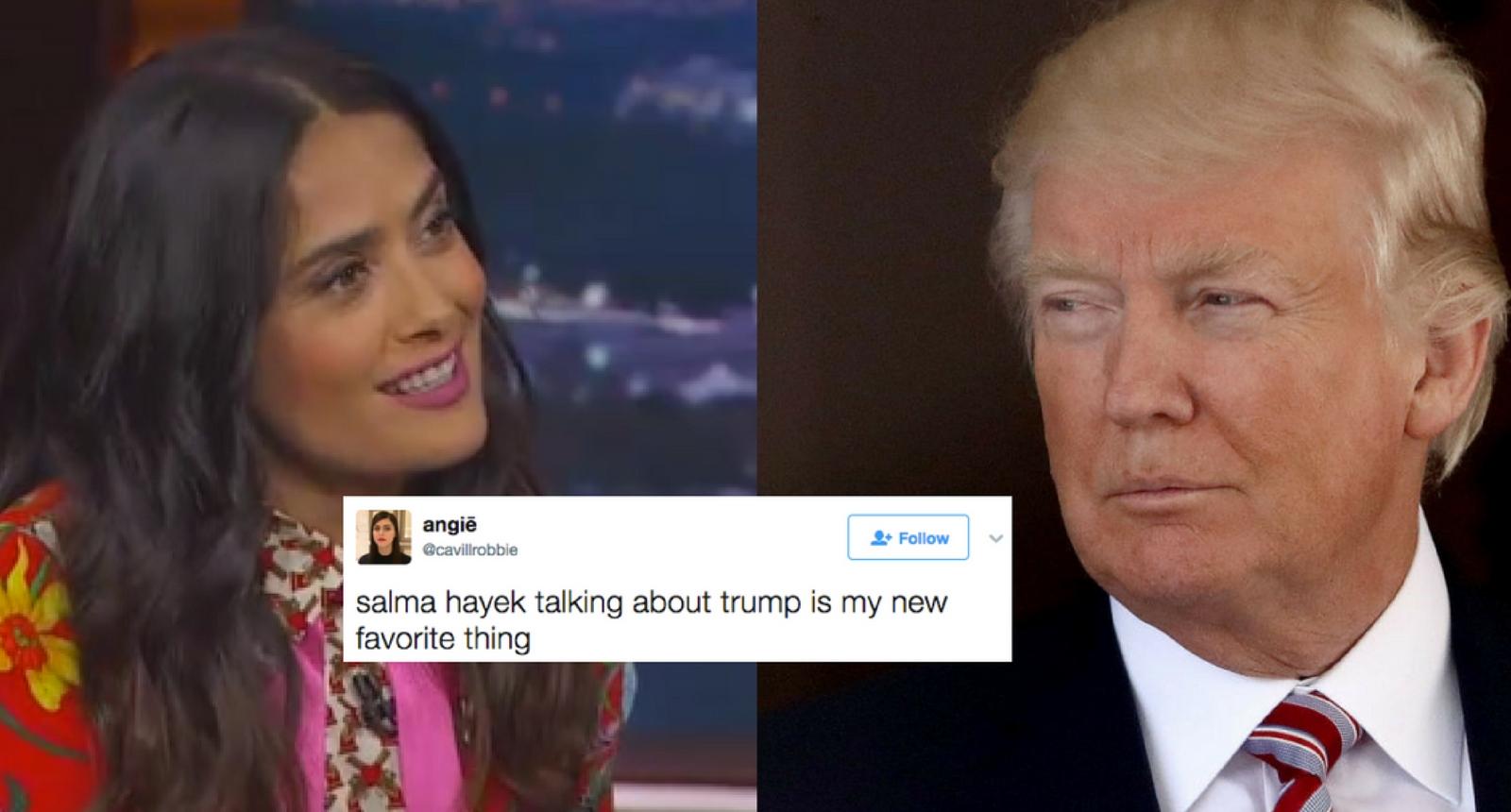 Salma Hayek Just Described The Awkward Time That President Trump Hit On Her
By Brian Skellenger
Salma Hayek is not a fan of Donald Trump.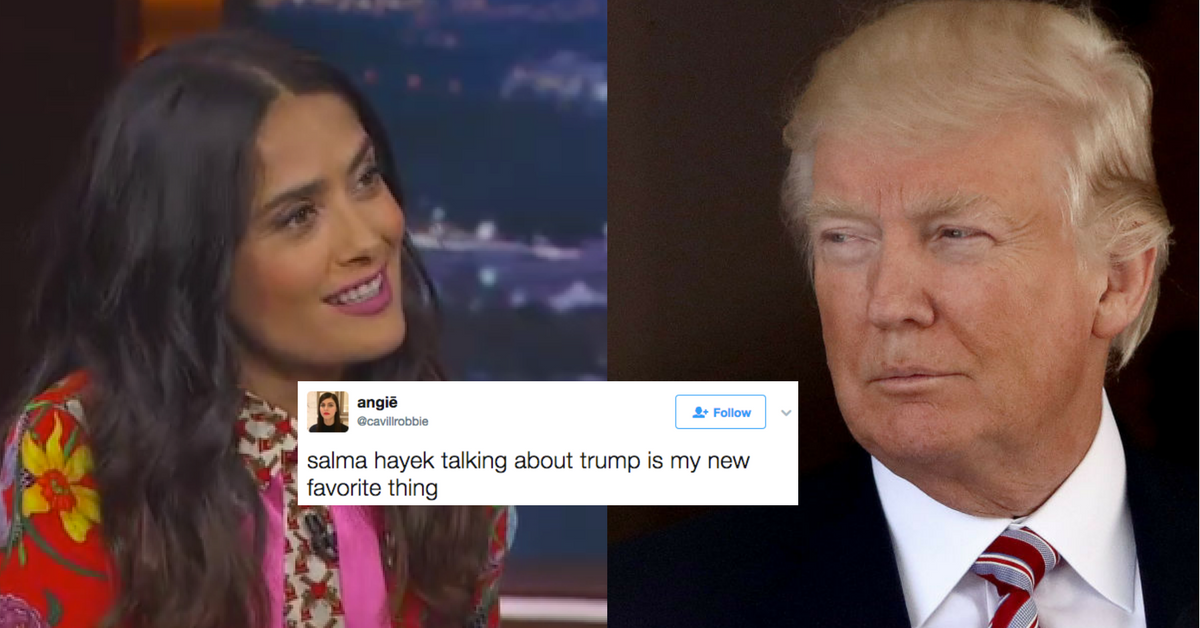 , ,

The Oscar-nominated actress was on The Daily Show recently, and recounted to host Trevor Noah how Trump had attempted to get her to cheat on her then-boyfriend with him.
According to Hayek, it all started when she was at an event with her boyfriend, and Trump gave her his jacket to warm her up:
"[He was] so charming, so nice, super nice, " she said, "He kept talking to my boyfriend, and then he befriended my boyfriend, invited him to dinner. And then he was like, 'If you guys are in New York, you can come to Atlantic City, you can stay in my hotel. Give me your numbers.'"
But then it got weird. "[He] never talked to my boyfriend again. Now, he's calling, he's inviting me out," she recounted.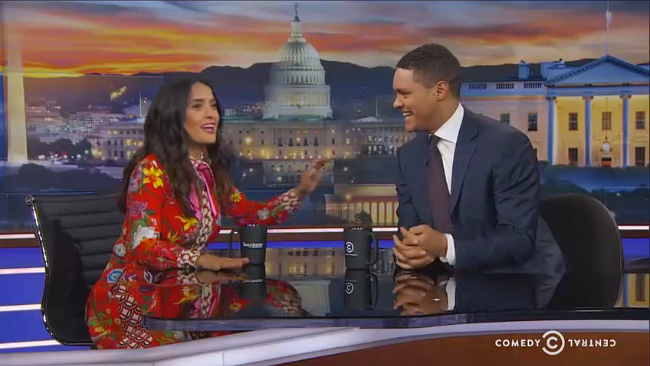 Even after reminding Trump that she had a boyfriend, he still persisted.
"He's not good enough for you. Not important, he's not big enough for you. You have to go out with me," Trump allegedly told Hayek.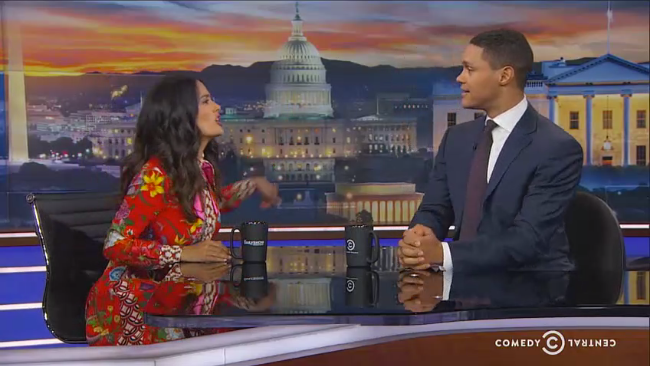 Hayek's story fills in a few blanks from an account she gave in October of last year.
She recounted a story while on a Spanish radio program about how she rejected Trump's advances (while dating the same ex), telling him she wouldn't be interested even if he was single.
Trump reacted by planting a fake tabloid story in the National Enquirer about Hayek being "too short" for him to date.
Then, to top it all off, he called her up and insisted that they should date, feigning outrage at the story, and saying, "I don't want people to think this about you."
The move didn't work (shocker), and Hayek ended up dating, and eventually marrying, Francois Pinault, a billionaire whose net worth completely eclipses Trump's.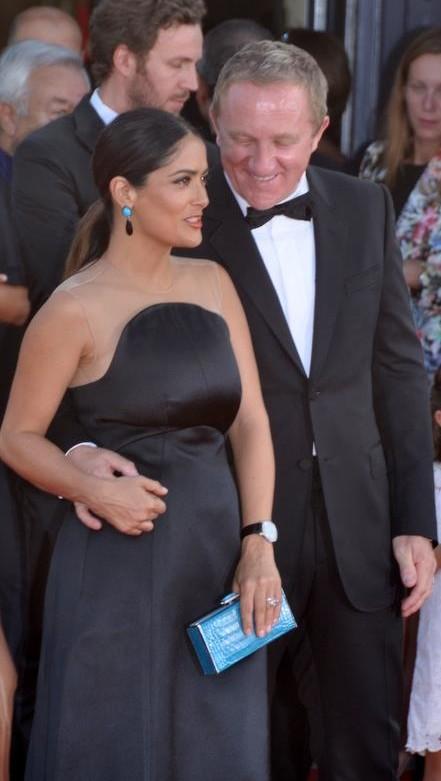 Here's video of Hayek's interview: