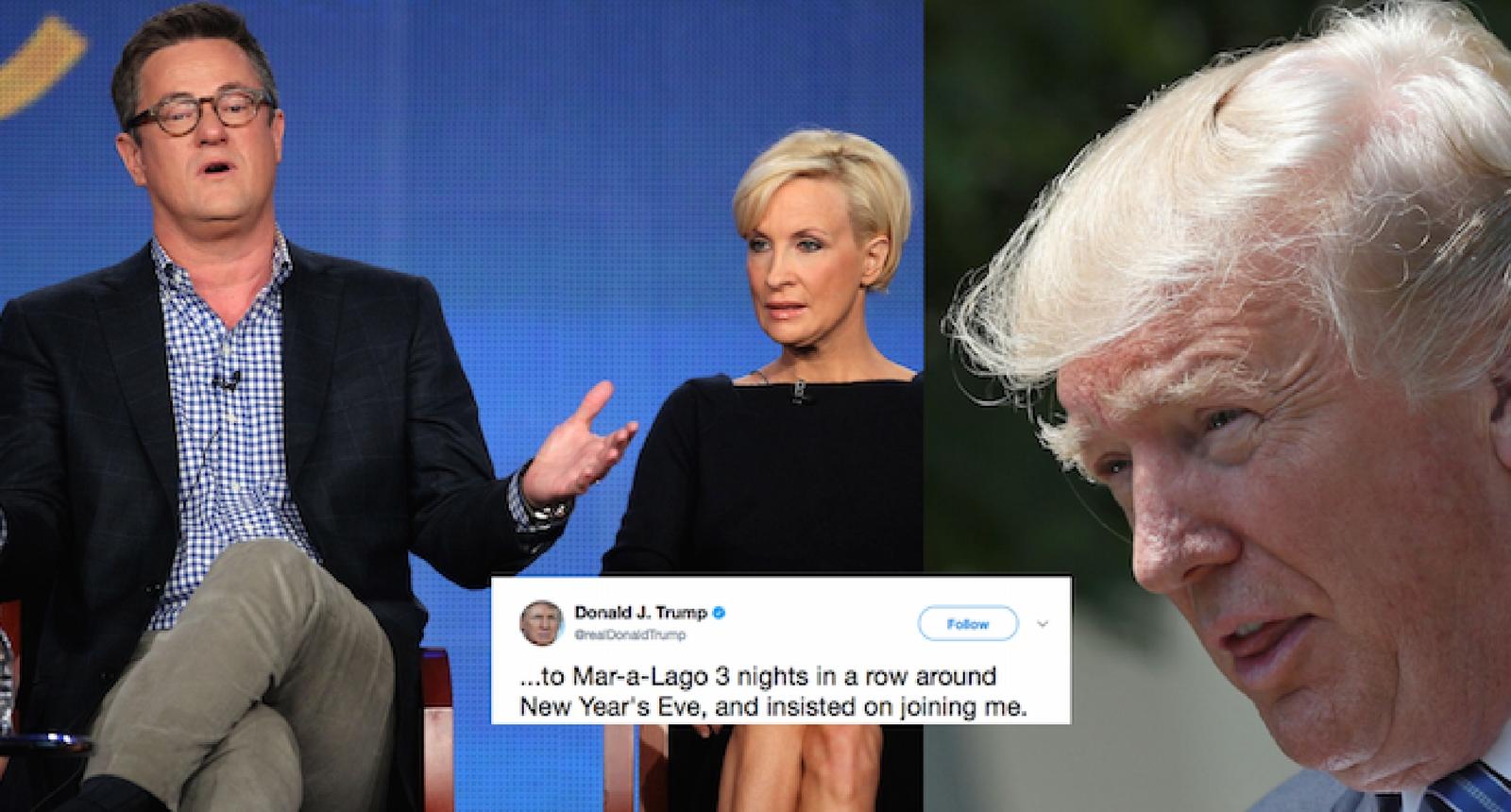 Mika Brzezinski and Joe Scarborough Explain The Truth Behind Their Mar-A-Lago Visit
By Koh Mochizuki
After Donald Trump launched a Twitter attack on Mika Brzezinski and Joe Scarborough, the MSNBC hosts set the record straight.
"Mr. Trump claims that we asked to join him at Mar-a-Lago three nights in a row. That is false. He also claimed that he refused to see us. That is laughable," the Morning Joe hosts told the Washington Post.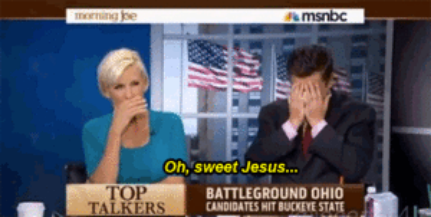 The op-ed piece delved into the president's "unhealthy obsession" with Morning Joe after claiming he doesn't watch the program.
Trump wrote a vitriolic two-part tweet attacking the engaged pair.
The hosts wrote that Trump invited them both to dinner on December 30, but Scarborough showed up without Brzezinski, who did not want to go.
The day after the dinner, Joe was asked by a disappointed Trump if Mika could also visit Mar-a-Lago that night. "She reluctantly agreed to go. After we arrived, the president-elect pulled us into his family's living quarters with his wife, Melania, where we had a pleasant conversation. We politely declined his repeated invitations to attend a New Year's Eve party, and we were back in our car within 15 minutes," they explained to the WA Post.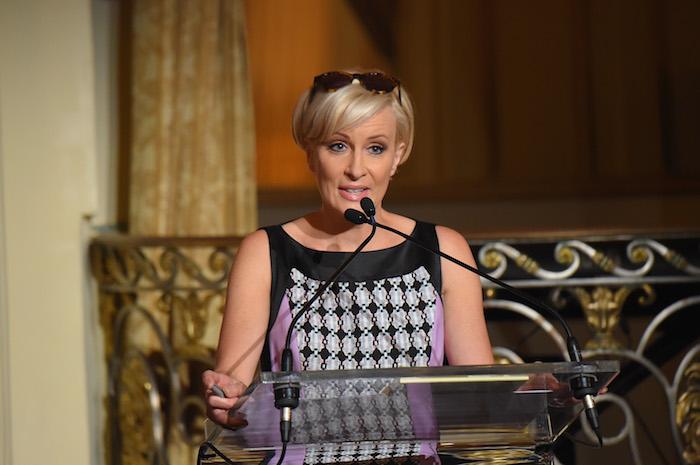 "If she had, it would be evident to anyone watching Morning Joe on their high-definition TV. She did have a little skin under her chin tweaked, but this was hardly a state secret."
They went on to discuss Trump's misogyny and how they appreciated some Republican lawmakers calling out Trump's verbal assault on women.
"It would be the height of hypocrisy to claim the mantle of women's empowerment while allowing a family member to continue such abusive conduct."
The pair was threatened to have a negative National Enquirer report on them unless they retracted their brutal coverage of the president.
"We ignored their desperate pleas," they said.
Following Friday morning's Morning Joe, Trump tweeted:
Scarborough fired right back: