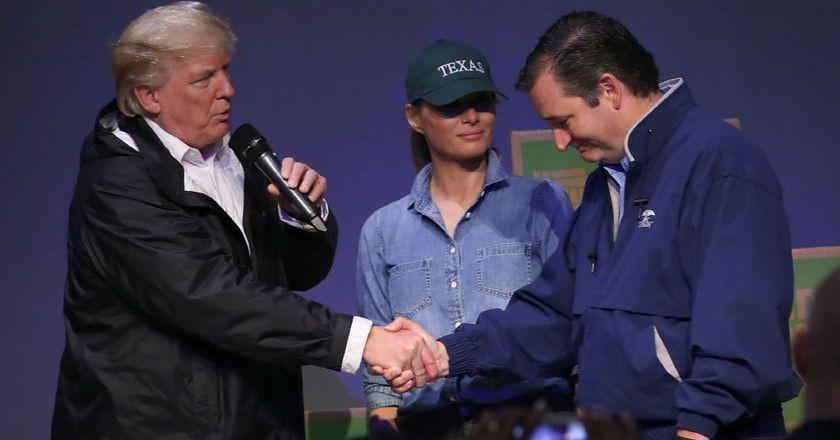 Old Newspaper Cover Comes Back To Bite President Trump
By Mike Walsh
Donald Trump has promised $1 million to Hurricane Harvey relief efforts. Of course, this is not the first time Trump has made a promise he had no intention of following through on. If you recall: the most devastating attack on US Soil was committed in Trump's very own backyard and the self-proclaimed "billionaire" did nothing about it.
As we were reminded when an old New York Daily News cover illustrating one of Trump's earlier failures to deliver made the rounds on Twitter:
And needless to say, nobody is surprised, which is a sad state of affairs in American politics now. I mean, if this is the type of person we elected to the highest office that our country offers, then shouldn't we be holding them to a higher standard instead of jumping at every opportunity and spinning any angle to somehow defend him from what is undoubtedly a worthwhile and valid criticism?
Speaking of 9/11, remember this Trump gem? He literally bragged about the size (sound familiar) of his building after the twin towers fell, almost taking pride in the fact that his building was taller than the World Trade Center after it collapsed. Stay classy, Donnie.
And how could we forget how he stole money from the US Government that was supposed to be used for rebuilding efforts in the wake of September 11th. Real awesome of him to see the terrorist attacks as an opportunity to make a dishonest buck. It's not like he shorted airlines and hotels after the tragedy and profited off of it in that way: HE STOLE TAX DOLLARS. But I guess his constituents have no problem with that.
We agree this cartoon pretty much sums the President up.