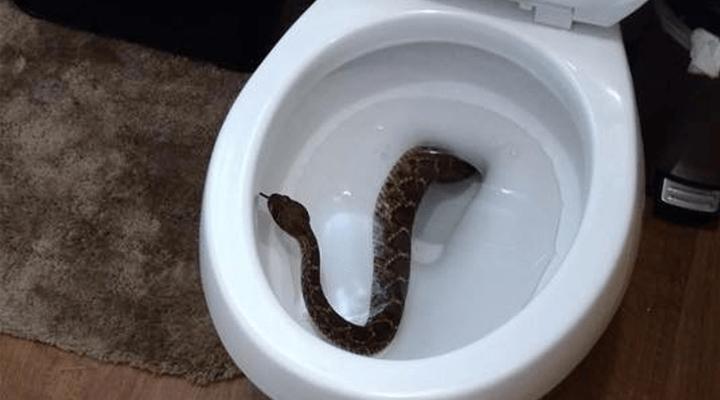 Rattlesnake In Toilet Leads To Discovery Of 23 More Living In Family's House
By Omar Rimawi
You know that irrational fear you had as a child of a snake popping out of the toilet when you went to use it? Prepare to have it rationalized.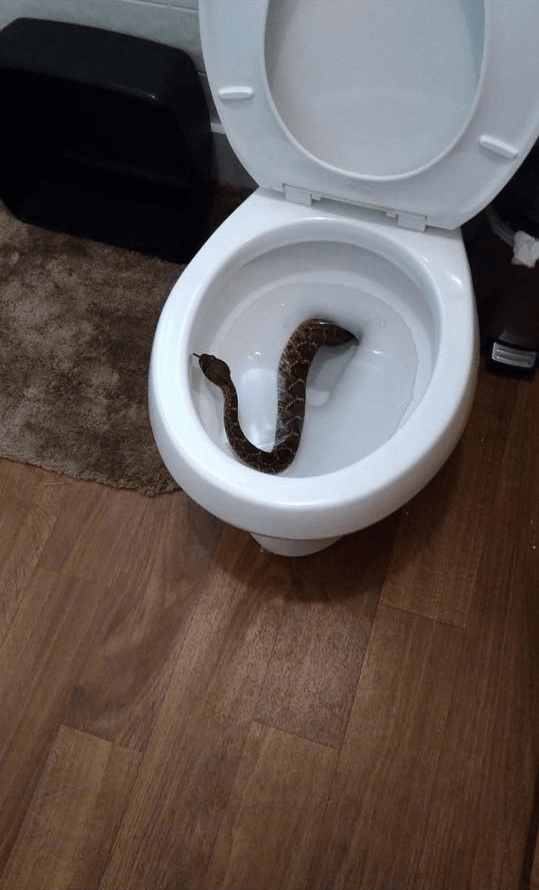 Cassie McFadden killed the rattlesnake with a shovel after her son came running and told her about the toilet serpent. The family called Big Country Snake Removal for help. Owner Nathan Hawkins showed up and saw the snake corpse floating in the toilet, then asked the family if he could do a quick walk around and check the rest of the house for more snakes.
His experience and intuition led him to an old storm cellar where he found 13 more snakes slithering around on top of each other.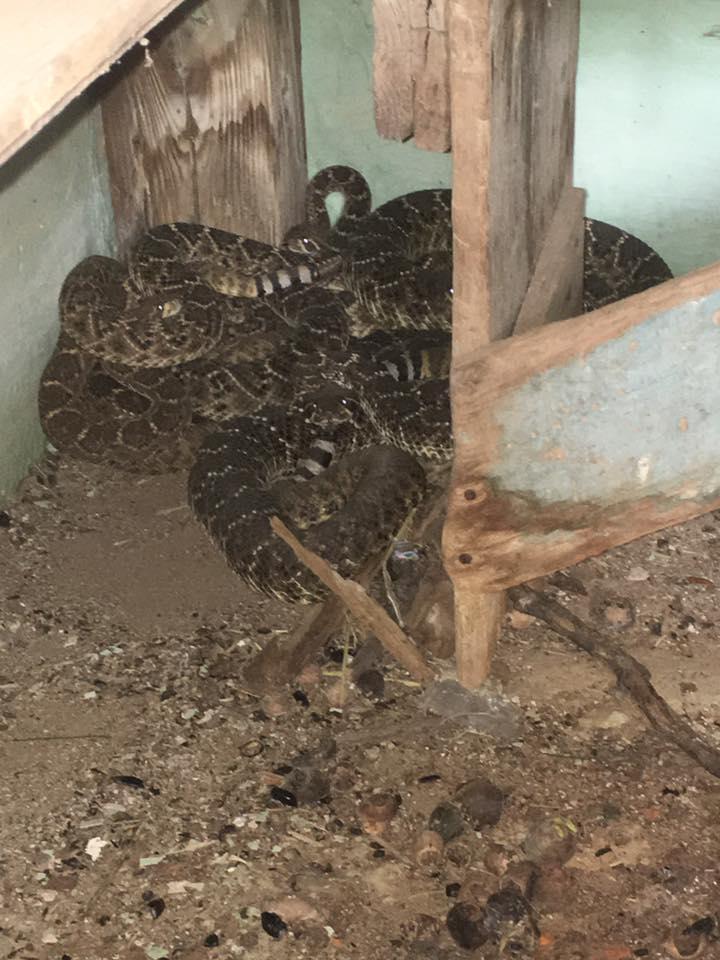 Including this guy tried to get away.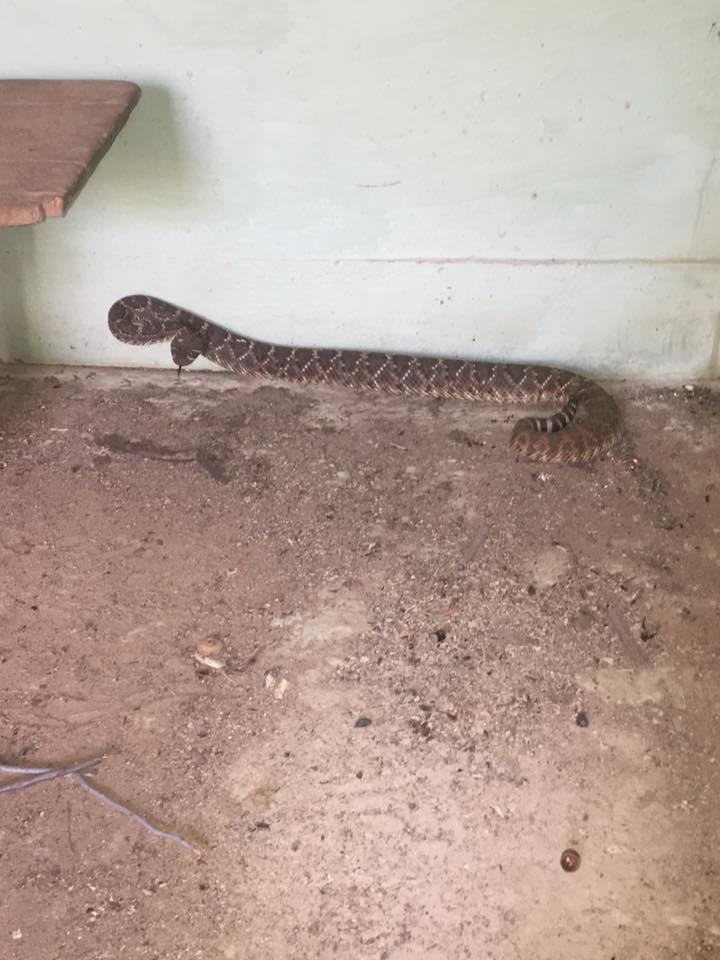 After bagging them, he then crawled under the house and found 10 more rattlesnakes, half of which were still babies.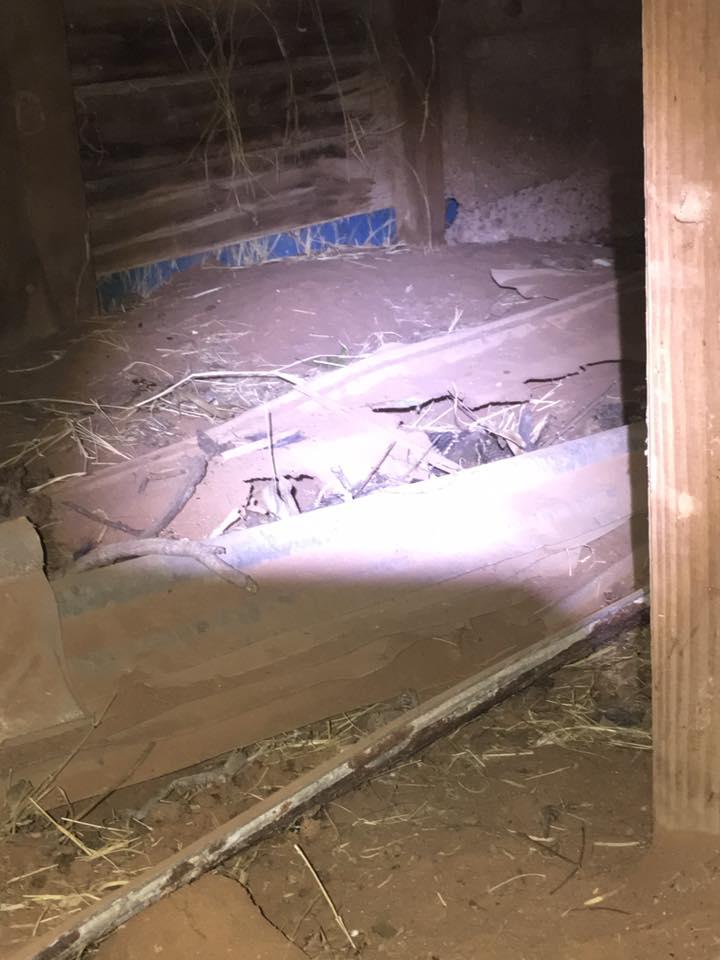 The grand total for the day was 24 snakes, including the dead one that was still floating around in its watery grave.
Hawkins doesn't kill the snakes he catches. He relocates or donates them to schools so they can study them.
Needless to say the whole 'snake in a toilet' bit took off on social media once pictures were posted, and made for one hell of a sales pitch for the snake removal expert.
Lucky for everyone down there, he's currently running a promotion with discounted rates if you need any snakes removed throughout the entire month of February.
The full post reads:
"Why are snake inspections important?
Last week we received a call from a family in Jones county who had an adult rattlesnake in their toilet. Yes, in their toilet! (The snake found its way in from an opening in a relief pipe that I later sealed)
This was the first snake that the family has seen on the property in several years.... When I arrived, I immediately noticed a few problematic areas. Intuition took me directly to a storm cellar where I safely removed 13 adult rattlesnakes. After a thorough perimeter check, I crawled underneath the house where I removed another 10, 5 being babies.... 24 snakes total, (including the toilet snake) and the family had no idea....
How is this possible? It's actually quite simple; rattlesnake are secretive and can be very cryptic- They rely heavily on their camouflage. This is simply how they survive. Just because you don't see them doesn't mean they aren't there....
If you have any questions, concerns or if you'd like to schedule an inspection, please let us know.
***All inspections are discounted through the end of February."