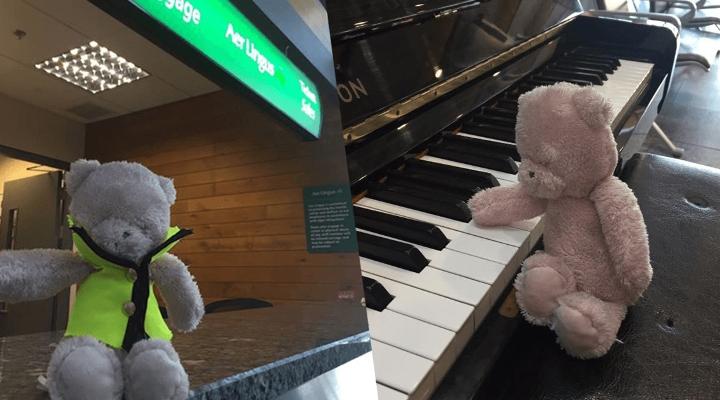 This Airport Launched A Viral Campaign To Reunite A Teddy Bear With His Owner
By Margot Harris
As all parents know, stuffed animals are part of the family. They go on vacations, car rides, errands — and if you lose them, there's hell to pay. A lost stuffed animal is a death in the family, so the subject needs to be addressed tenderly.
So, Cork Airport in Ireland is stopping at nothing to reunite a teddy bear with his owner — and achieving viral fame in the process.
Luckily, Teddy had a smooth adjustment process to his new surroundings.
By day two, the airport decided to step up their 'get Teddy home' campaign.
At this point, Teddy garnered international interest, having racked up 1,000 shares on Facebook.
"When we found Teddy alone in our boarding gate area, we knew he would be somewhat lonely," the head of Cork Airport communications wrote to ABC News.
"Rather than be home alone, Teddy is now part of the Cork Airport Communications Team and is enjoying our award-winning customer service while we all await an emotional reunion any day soon."...Well, we can't exactly blame them for capitalizing on the stellar PR opportunity.

Day three came and went, and Teddy socialized with passengers while honing his musical talents.
His Facebook shares continued to climb to a respectable 1,500.
With no word from an owner by day four, Teddy got a little vest and a job.
We're not entirely sure how we feel about them putting Teddy to work, but we're very much in favor of cute, tiny clothing.
It's looking like Teddy may be there to stay. If the owner doesn't claim him soon, Teddy should begin negotiating a long term contract with the airport. Viral fame can be lucrative — perhaps there are more career opportunities for him in the future.