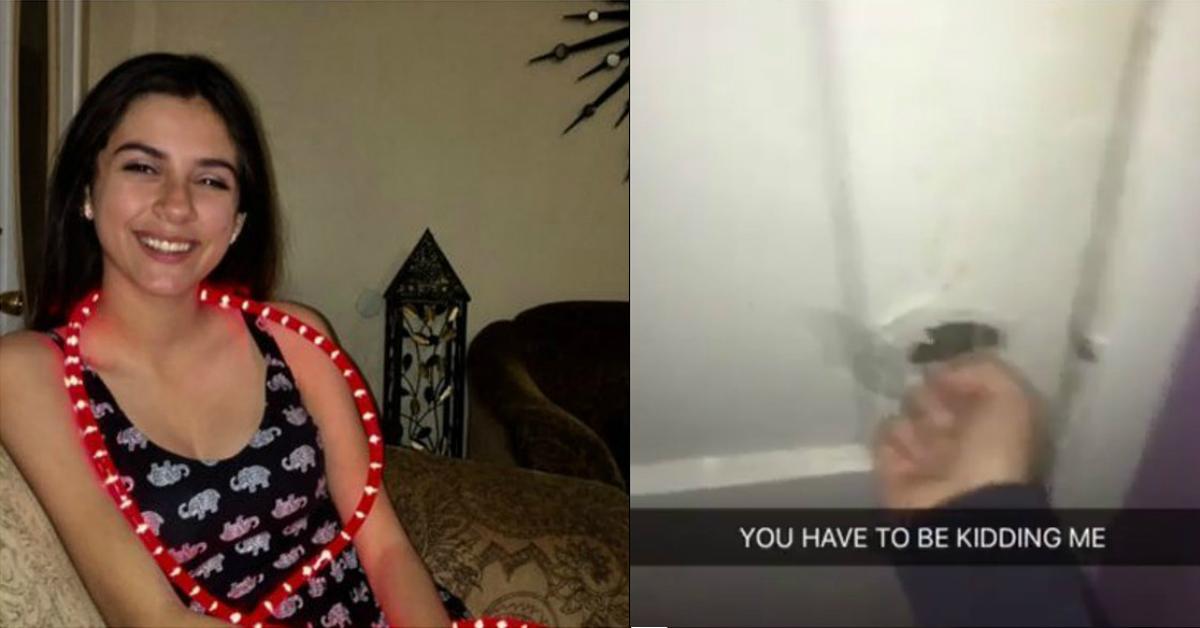 This Teen Made A Hilarious Escape Video After She Was 'Trapped' In Her Own Bedroom
By Mustafa Gatollari
Feeling emotionally or psychologically trapped is terrible. It's as if you can't breathe and every choice or move you try to make feels soured or downed in some way. The worst is when you start to dream up of fantasy scenarios to magically extricate you from your situation instead of just dealing with the problem head on.
And you know what's just as bad as, if not worse, than being emotionally trapped? Being actually trapped. Like, locked in a room and you can't get out.
Which is what happened to this teen girl's parents took the knob off of her door so they could enter her room. "Fun fact, I just got grounded and my parents took out my door knob so I can't lock my door," Snapchat user Alexa captioned a pic of her newly-altered door.
Problem is when her parents did that, they didn't realize they effectively locked her in once her door was shut.
"Accidentally closed my door ... now I can't get out SOS," she wrote in an update.
So the teen decided to document her valiant effort to escape, with a full soundtrack for each desperate scene. The first one shows her struggling to pry the door open with her fingers. She jokingly captioned the video, "RIP Alexa Pacheco 3/12/17."
She then tries to stick her hand through the hole where the door knob used to be and even tries kicking it down. Finally, her parents come to her rescue, but they can't open it either. The last video, set to the Destiny's Child hit "Survivor," shows Alexa successfully opening the door. "I'm free thanks to all my fans," she writes.
Understandably, some people thought that she was being a tad over-dramatic.
But then again, isn't that why it's so funny?