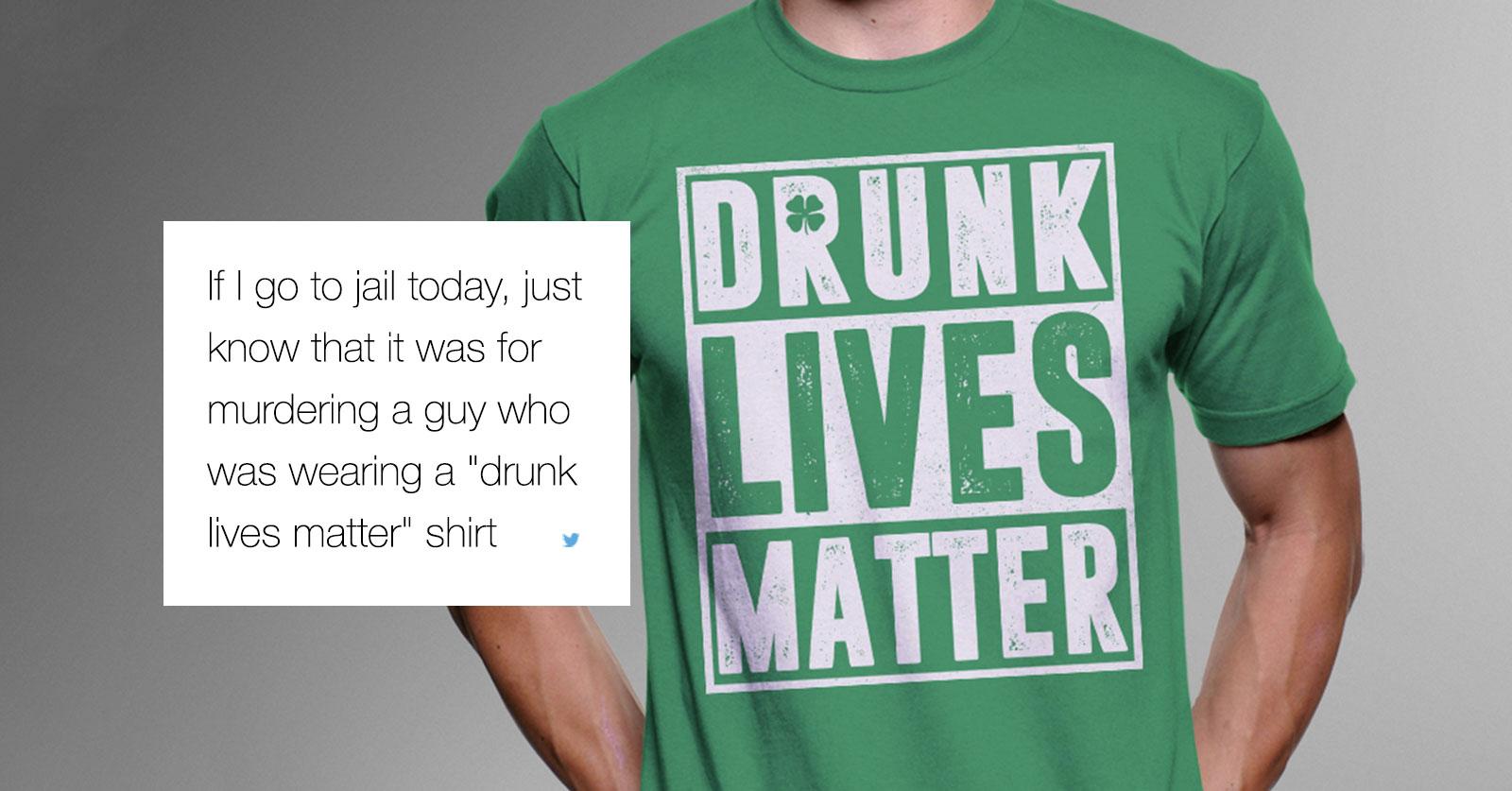 This St. Patrick's Day 'Drunk Lives Matter' Shirt Is Stirring A Lot Of Controversy
By Mark Pygas
For most Americans, St. Patrick's Day is a day for getting blackout drunk and telling everyone exactly what percentage Irish you are. So, yeah, it's a pretty annoying holiday.
Amazon has come under fire for selling apparel for St. Patrick's Day featuring the slogan "Drunk Lives Matter." The t-shirt references the anti-racism movement, "Black Lives Matter," that started in 2012, following the acquittal of George Zimmerman, who shot and killed 17-year-old Trayvon Martin. It was founded by three community organizers: Alicia Garza, Patrisse Cullors, and Opal Tometi, to organize and raise awareness for racism and structural inequalities.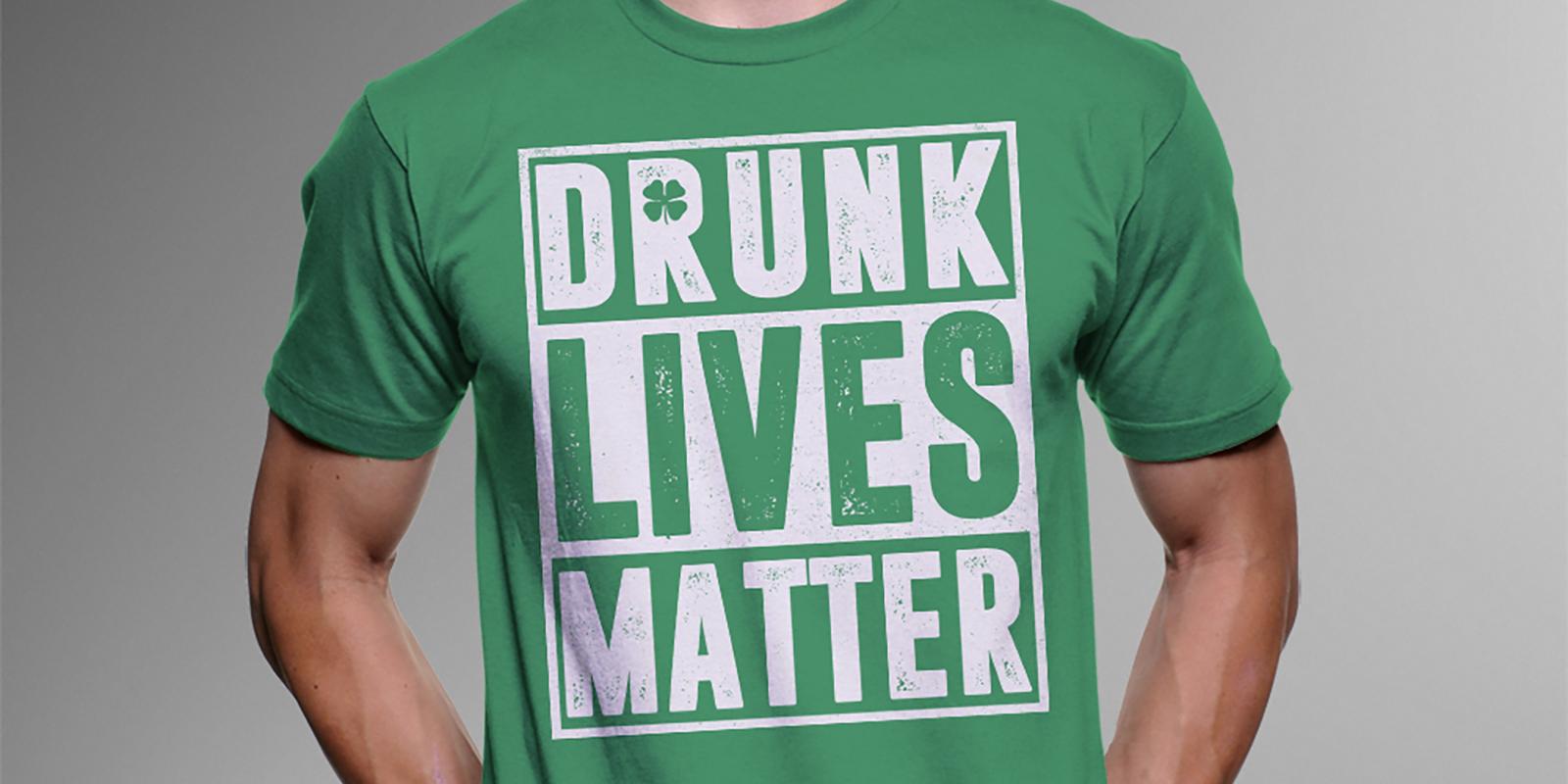 The Amazon page selling the product has since been bombarded with negative reviews calling the shirt "racist," among other things.
"This shirt is racist and bigoted," one review reads. "It belittles two ethnic groups, the Irish and Blacks. It also makes fun of a disability called alcoholism. I am disgusted that Amazon carries such a product. Shame on you, Amazon!"
Another added:
"This is highly offensive. Way to attack two groups of people. First it makes fun of the movement against police killing African Americans, and secondly it highlights a stereotype of Irish people. This deserves 0 stars."
Twitter users also found the shirt highly offensive.
One individual wrote on the social media platform, "The fact that people are walking around today with 'Drunk Lives Matter' tshirts is disgusting & utterly offensive to everyone."
The Amazon page has since been taken down.
People have good reason to be offended by this shirt, arguing that it trivializes the lived experienced of black Americans and systems of inequality. That said, others will find humor in it and stay clear of the political implications of the slogan. What do you think? Will you be wearing one with a similar phrase tonight?