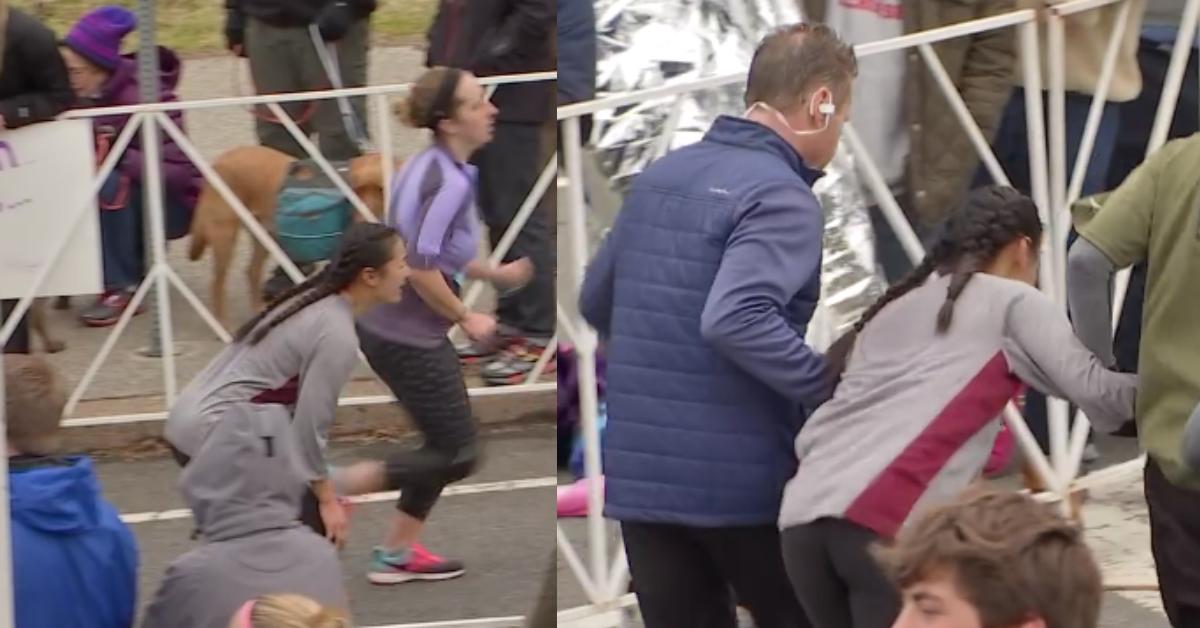 Half-Marathon Runners Help Exhausted Competitor Cross The Finish Line
By Mustafa Gatollari
I have a love-hate relationship with long-distance running. Personally, I love the workout it provides and the interminable nature of it. I feel like I'm forced to entertain myself amidst the intense boredom. I have to get really creative, and to be honest, I come up with some of my best ideas after I've been jogging for a few miles.
The downside is all of the terrible pain in my joints. Now, I know there are ways to counteract this. I've tried using perfect form and I've spent hours perusing forums and YouTube videos and analyzing the gaits of professional runners in an effort to replicate them, only to find myself rubbing down my knees the next day, wondering just what the hell I did wrong.
There's a reason why so many people are addicted to marathon running though: the sense of accomplishment you get from crossing the finish line is pretty damn satisfying. But sometimes, your body just won't comply with your will to finish.
Which is what happened to this young woman when she participated in the 2017 Love Run Philadelphia Half-Marathon.
In the video above, you can see her struggling to stand up on her feet when two runners help to carry her across the finish line.
After she falls down again, another runner comes up from behind and carries her in his arms to finish the race.
"TEAMWORK! When two men saw a woman struggling to make it to the finish line during a half-marathon, they selflessly stopped to help her. Then a third came and carried her towards the finish!" the video's caption states.
People are applauding the runners' sportsmanship.
Even though running is seen as a solo sport, it all comes down to companionship and being a good team player. After all, what's more gratifying than finishing a half-marathon and knowing you helped someone achieve their goal along the way?