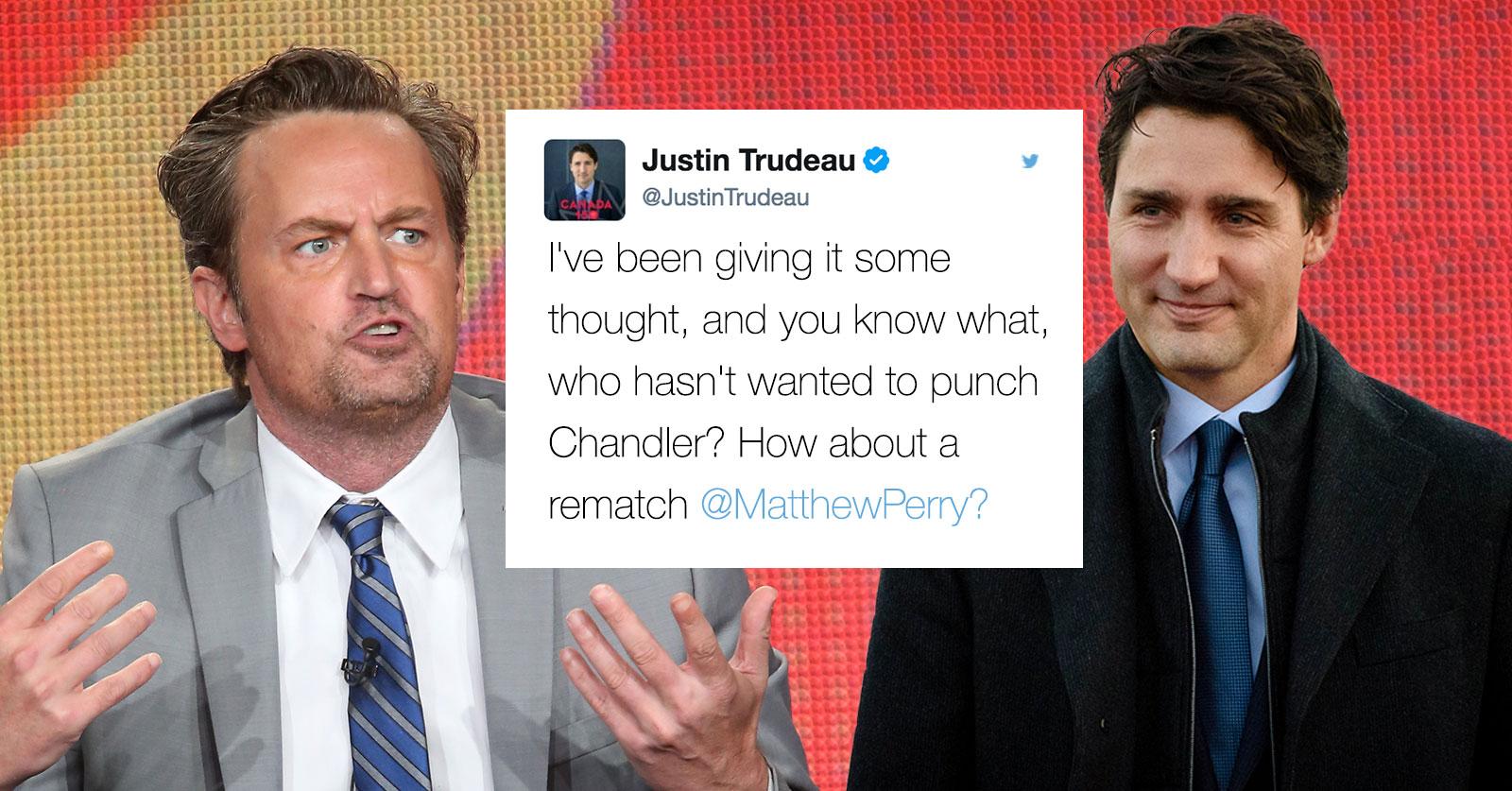 Justin Trudeau Wants A Rematch With Matthew Perry After He Beat Him Up At School
By Mark Pygas
If you weren't aware, Friends actor Matthew Perry and Canadian Prime Minster Justin Trudeau attended the same Ottawa middle school. And according to Perry, he regularly bullied Trudeau during fifth grade, while his father, Pierre Elliott Trudeau, was prime minster.
Perry told Jimmy Kimmel that he "beat up" Trudeau with a friend because they were jealous of how well the younger Trudeau was doing in boxing. Read his full confession below:
"I have a story about him that I'm not proud of... [My friend and I] actually beat up Justin Trudeau... I think he was excelling in a sport that we weren't, so it was pure jealousy... His dad was the Prime Minister of Canada, but I don't think that's the reason we beat him up. I think he was the only kid in school who we could beat up... I'm not bragging about this, this is terrible. I was a stupid kid. I didn't want to beat him up. In fact I think at one point I tried to turn it into love play. But I think I was rather instrumental in him becoming, you know, going to such great heights and becoming the prime minister. I think he said, 'I'm going to rise above this and I'm going to become prime minister.'"
Kimmel hilariously added, "That would never happen to Barron Trump [Donald Trump's son]. You would be in the stockade right now. You'd be in Russia somewhere."
After the clip went viral, Trudeau decided to challenge Perry to a rematch, now that he, you know, has an entire nation supporting him.
Perry doesn't seem to fancy his chances.
But at least Twitter seemed to get a laugh out of it.
I'm sure Trudeau could always just send the Mounties after him.