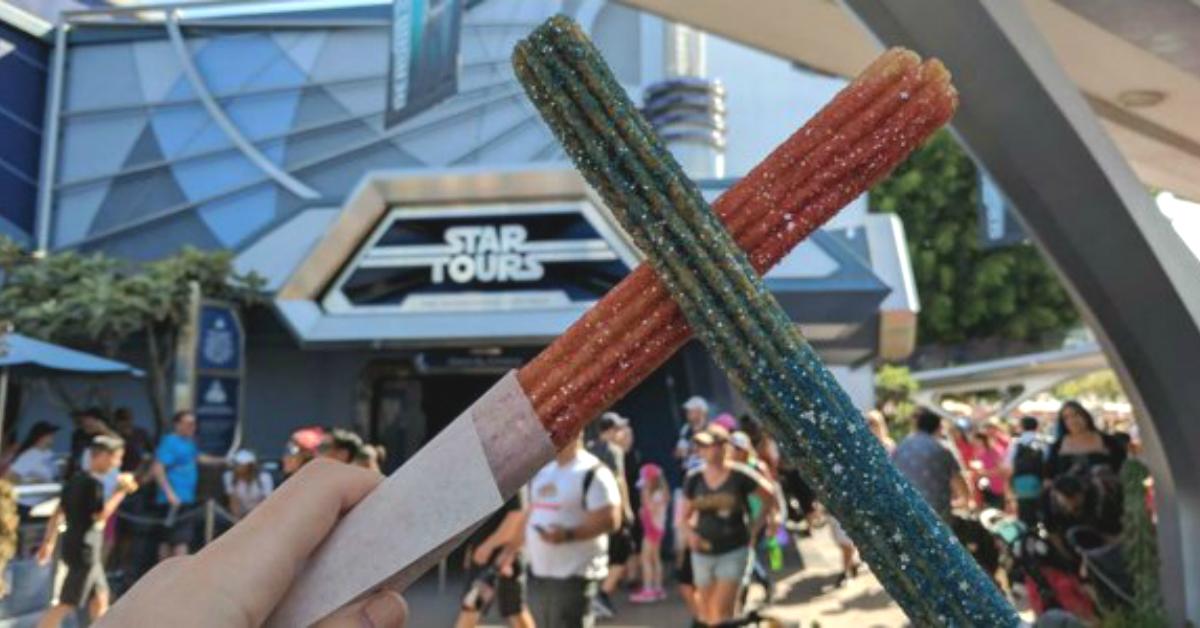 Disneyland Has Lightsaber Churros And People Can't Stop Instagramming Them
By Mustafa Gatollari
When it comes to eating food, I have way too much guilt associated with the act and not enough anger. Seriously, so much of my existence and time and feelings are wasted on worrying about the the junk food that I eat and the junk food that I don't eat. I'm constantly thinking about sugar and carbs and fats and calories.
Now my thoughts on the matter don't really help. I know how bad Doritos and baklava and milk chocolate packed with almonds are for me. I understand this very well, but I don't have a strong enough emotional reaction to stop myself from gorging on junk food.
And just when I think I'm doing all right or I've kicked a bad food habit for a few days, then I'll see something online that looks totally delicious or cool that I have to try.
And these lightsaber churros Disneyland's rolling out to customers in honor of Star Wars aren't helping matters.
They come coated with either red or blue crystalized sugar, so you can channel your inner dark side while you wait in line for Space Mountain.
Of course, it's the little touches that make the lightsaber churros so cool - check out the Jedi and Sith holders that look like lightsaber hilts.
(Sadly, the hilts are no longer available. The lightsabers now come encased in parchment paper.)
If you're looking to grab one of these churros, they're only located outside the Star Tours simulation ride, so you'll need to head over there to try this Force-inspired treat.
Although May 4th (aka Star Wars Day) is way past us, Disneyland will be selling these bad boys through the end of the month. Think they'll become a staple of the park?
That's a big churro.
I mean these things are just begging to be Instagrammed.
I'm not saying I'd go to Disneyland specifically for one of these, but let's just say it's a good thing I don't have a ton of money lying around, because I'd waste it on a trip solely for that purpose. (h/t popsugar, eater)