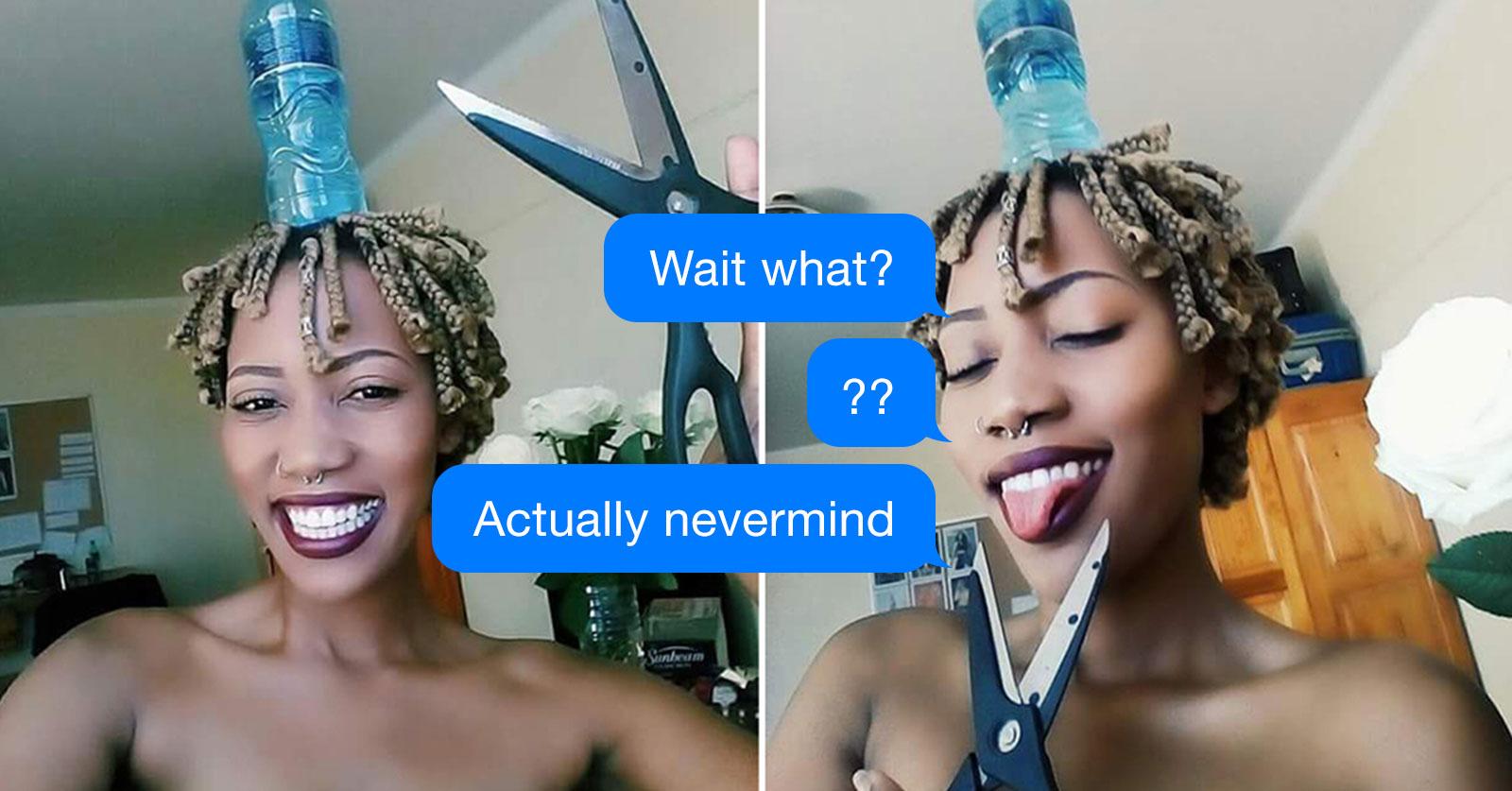 Woman Finds Out Someone Is Using Her Photo To Catfish A Guy And Cashes In
By Mark Pygas

Updated
Learning that someone has used your photos to "catfish" someone usually results in a negative reaction. It's just so easy to lift someones photos and pretend to be someone you're not. We're not sure if it's a power move or just scared to be who you are, but in this day and age, there's not much you can actually do to prevent it, and some people have become so accustomed to it, they actually help the catfish out. Just take Twitter user Samantha Bekebeke, from Cape Town in South Africa, who recently received a rather strange request. 
One of Bekebeke's friends saw the exchange on Facebook, and decided to share it in a now viral tweet. Bekebeke responded to the post to clarify that she had indeed received a share of the cash. Good for her, she deserve a piece of the pie.
As you can imagine, people found the exchange hilarious. We love a good reverse karma prank, right?
If anyone ever helps me scam like this they're getting 30%😂😂 fr fr

— trouble. (@_____layslee) May 14, 2017
While others warned that the whole thing could backfire, she seemed to have little concern cause it's just too good of an opportunity to pass up.
Regardless of the consequences, this kind of thing seems to be pretty common. It's just too easy in today's Internet to pretend to be someone else. And stealing photos is super simple thanks to social media. So be mindful the next time you post that selfie...you could end up being the face of a catfisher.
You have to admit, it's pretty enterprising. MAybe she could make this an entire business model. Finding people catfishing, exploit them for a bit of money. Truly a sustainable biz-model of the future if you ask us! Hopefully she spends her new found fortunes wisely, but hey if anything at least this prank was top notch.