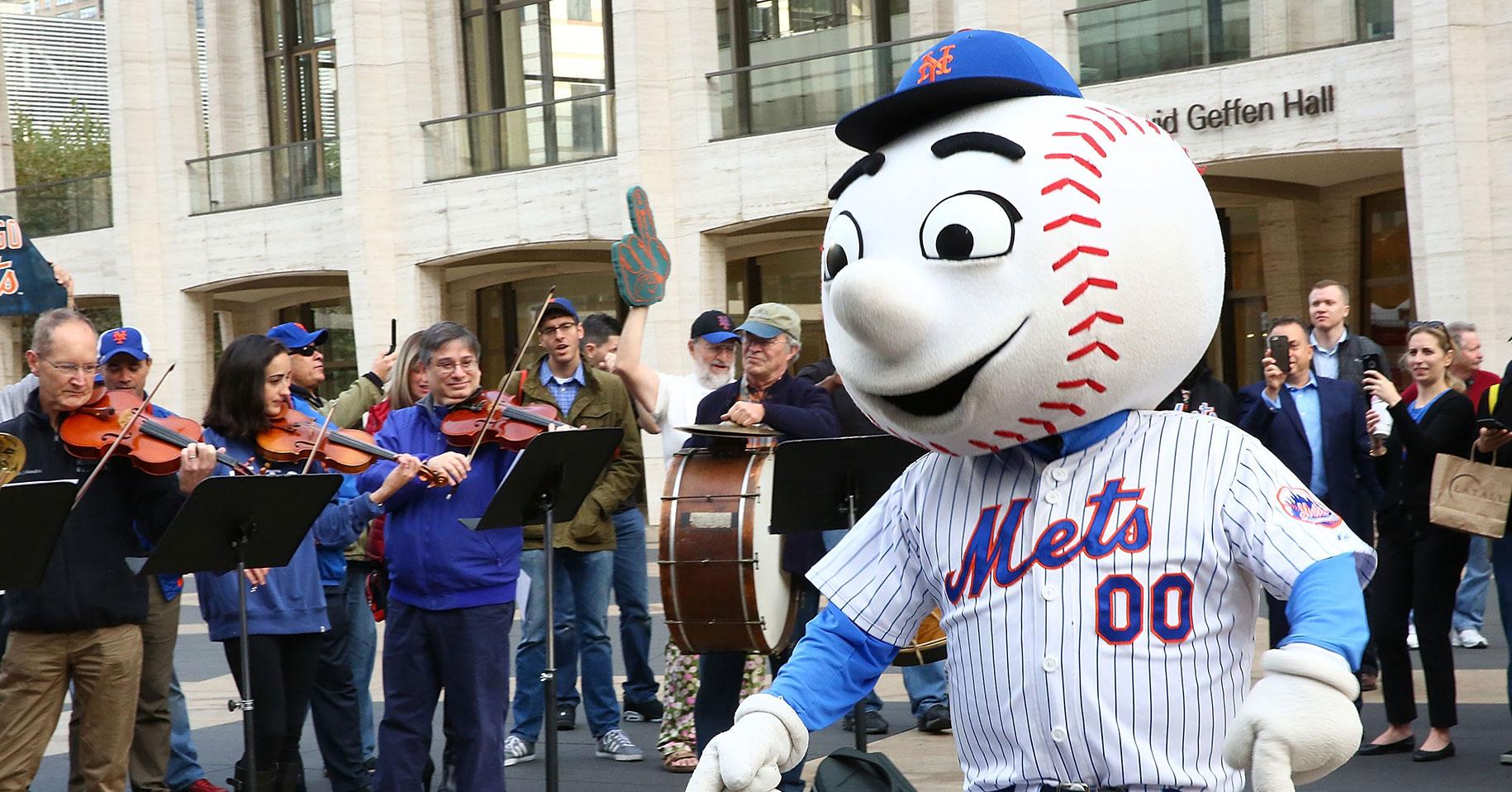 Mr. Met Goes Viral For 'Flipping Off' Fans During Losing Game
By Aimee Lutkin
Sports run pretty deep and baseball being America's past time means that when you've got a rivalry going on, you hate the players, coaches, mascots, and even the guy selling overpriced hot dogs and beer at the ball park, though that might be everyone. It isn't his fault people, he isn't the one that sets the prices.
Mascots in particular are the target of most drunk and unruly fans, usually because they're an easy target and people tend to forget that there's an actual human being in there.
From what I understand, the Mets aren't doing so hot right now. Not a huge baseball fan myself, but the stats look bad and the guys in Mets hats on the train look sad. It's a demoralizing situation for fans, and who is the biggest fan of the Mets? Mr. Met, of course. He's named after the darn team and has a baseball for a head.
The New York Post reports that Mr. Met really lost it on Wednesday night, when his team was defeated by the Brewers 7-1 defeat at Citi Field. A fan named Tony T, whose Twitter icon is the Mets logo, caught him on camera doing something no mascot should do—telling everyone in the bleachers to f**k right off:
Why did you go and do Mr. Met like that, Tony T? Let the poor guy shuffle off into the tunnel. Sure, Mr. Met is paid to do his job, but you don't get to be the mascot for a major league sports team without really, really caring. Money isn't enough to keep you dancing around in the boiling heat in that outfit.
No matter how bad a Mets fan feels about the team losing, Mr. Met feels worse. And this video got him in trouble. Sports Illustrated shared a statement from the team about Mr. Met's rude hand gesture:
"We apologize for the inappropriate action of this employee. We do not condone this type of behavior. We are dealing with this matter internally."
I hope they don't mean "internally" as in, "We are changing who is internally within the Mr. Met costume." Lots of people are defending Mr. Met, actually:
Since most people don't know who is inside the costume, nor will they know if he's replaced, Mr. Met's job is probably safe. After all, sports lovers and team owners know how easy it is to get carried away on game day.