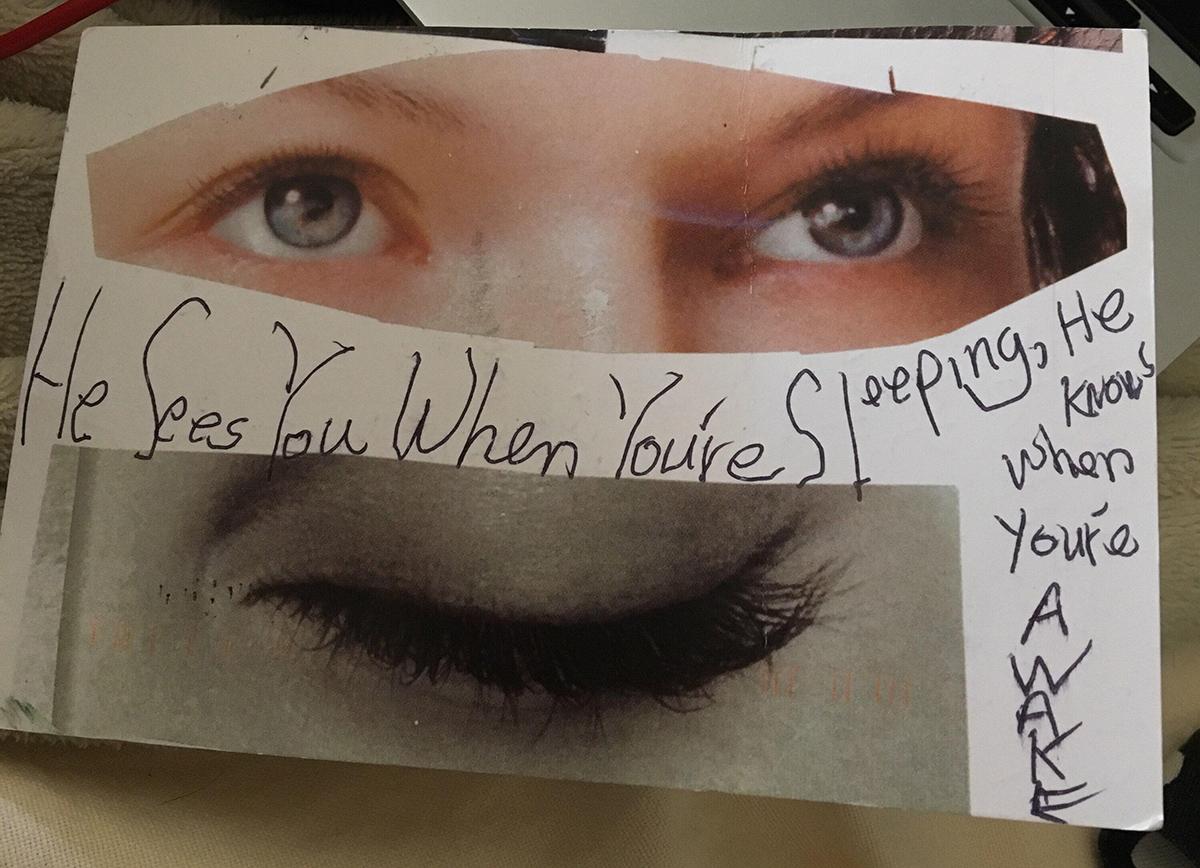 This Postcard A Woman Received From Her 'Crazy Cousin' Is Terrifying
By Mark Pygas
We all have that one creepy family member. Sometimes it can be immediate family, but usually it falls into the aunt, uncle cousin or weird distant relative who no one has seen in 20 years but has come back because the money ran out or maybe the cult broke up. For the most part, the crazy in families just comes with the territory and everyone just has to deal with it. Nobodys perfect and you take the good with the bad in the spirit of keeping everyone together and trying to enjoy the best of life.
There are times however, where even though its family, a certain line gets crossed and you cannot come back from it. You hear so many horror stories about sexual assault, abuse, and even murder in families and it really makes you cringe. Things can definitely get pretty extreme in the wrong dynamic and when built up frustration takes its course.
Other times, there may not be foul play, but things can be done that are certainly bone chilling and give you the chills. Reddit user Jxander recently had an experience like this when it comes to terrifying family members. They recently took to Reddit to share the postcard that their mother recently received from "a crazy cousin she hasn't spoken with in over 20 years who lives in the mountains of Hawaii without electricity."
Here's the front of the postcard, which reads: "He sees you when you're sleeping, he knows when you're awake."
And just in case that wasn't creepy enough and doesn't make you look over your shoulder, here's the back:
"Ellen - we'll be by around 7pm on March 23 to pick up you and yours - pack lite, leave your earthly husk behind. As ever, no fornicators or immigrants need apply. I see you @ 7pm (1900 hrs)"
"U KNOW WHO"
As you can imagine, people were freaked out and could not hold their feelings back.
Others believed that it was a call for help as these things are usually done to draw attention to some much larger issues in the persons life.
Oh boy. Either way, this is something that needs addressing immediately. Sometimes you do what you can for your family, other times, you just gotta cut someone loose and pray that it all works out. Run for the hills.