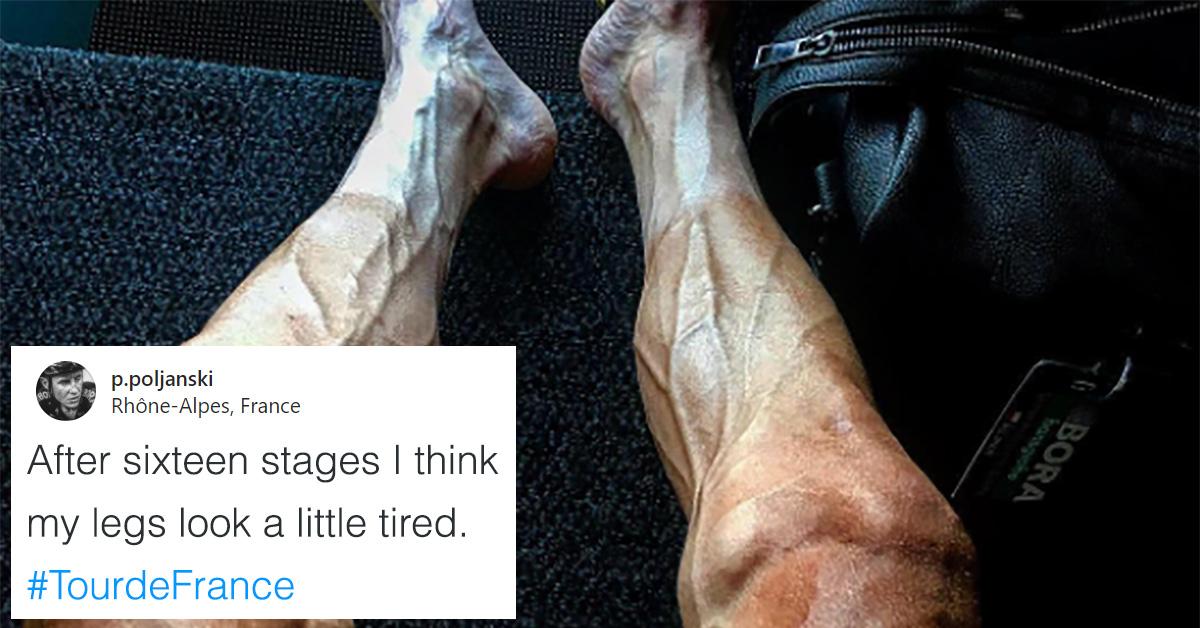 Tour De France Rider Reveals Photo Of What The Race Really Does To His Legs
By Mark Pygas
The Tour de France is a grueling race held annually in which competitors cycle around 2,200 miles over 21 day-long stages, all in a 23-day period. Unsurprisingly, you have to be incredibly fit to compete, and even then, the challenge can have a devastating effect on your body.
Paweł Poljański of Poland recently took to Instagram to share a shocking photo of his legs after day 18 of the competition.
Poljański is riding for the German team Bora-Hansgrohe and is currently 75th, having finished the latest stage one minute and 43 seconds behind winner Michael Matthews.
Dr Bradley Launikonis from the University of Queensland told ABC that cyclists get tight-looking veins in their legs because they pump double the blood flow of us regular people.
"The amount of blood that we get normally going down to our legs is five litres per minute, for anyone at rest."
"For an untrained athlete, their maximum exercise will have 20 litres per minute flowing through the muscles."
"One of these elite cyclists will have double that, about 40 litres per minute. They have massive volumes of blood moving through."
"There's a high level of blood being pushed into his legs for long periods of time, and it's still in there post-exercise."
People were still kind of freaked out, though.
At least there's only five stages left?