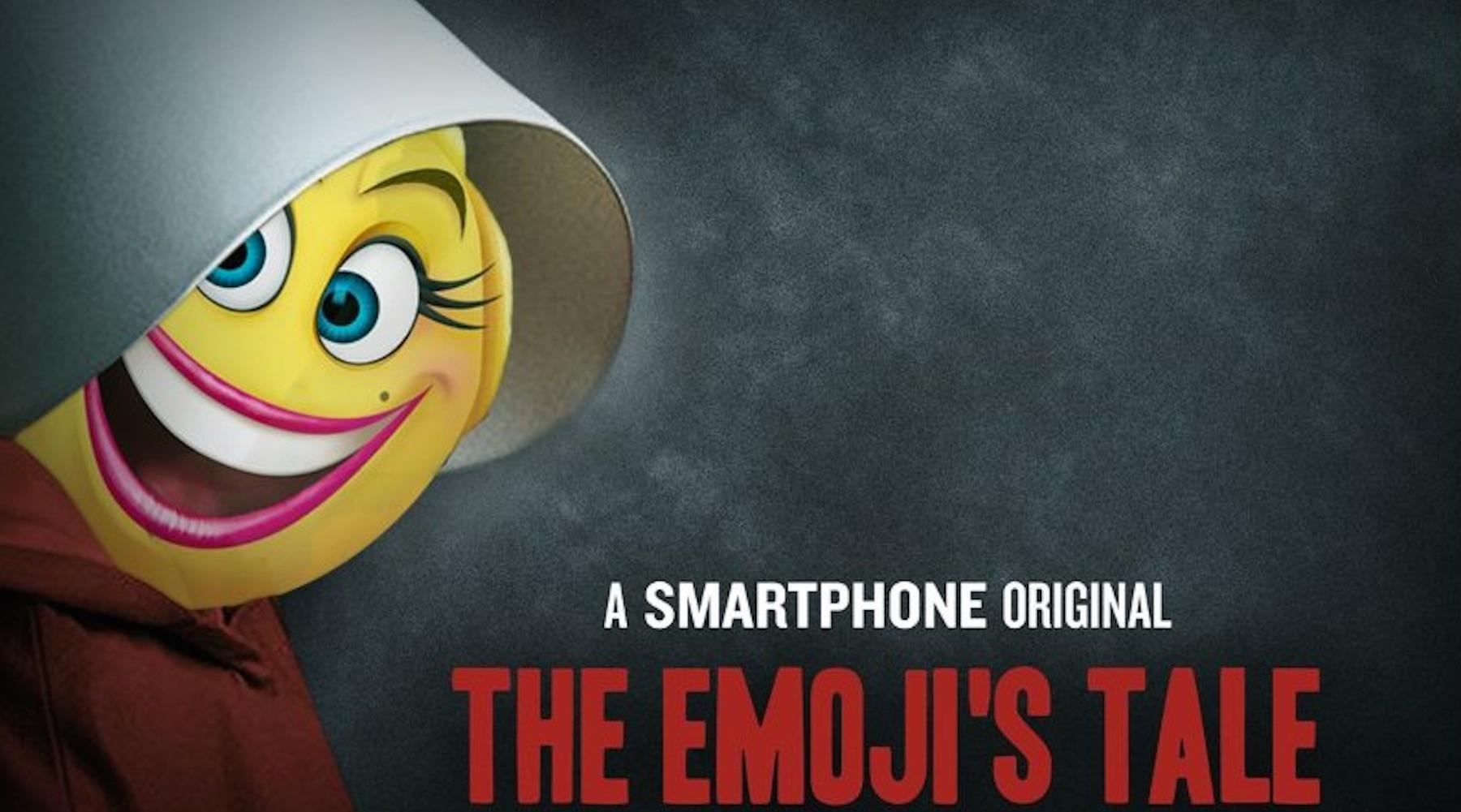 'The Emoji Movie' Tried To Spoof 'The Handmaid's Tale' And Twitter Is Furious
By Aimee Lutkin
Have you been watching The Handmaid's Tale on Hulu? Have you read Margaret Atwood's book of the same name? If so, you know it's about a terrifying dystopia in which women are forced to submit to men and be continually raped and bear the children of their assaulters. It's pretty serious stuff, with lots of violence. So, you might understand why people freaked out a little when they saw that The Emoji Movie was using imagery from Hulu's show to promote their film. The parody ad showed the smiley-face emoji makeup lady grinning gleefully from inside a handmaid's robe, captioned, "The Emoji's Tale," prompting the Internet to teach whoever runs the social media account for The Emoji Movie an important lesson in that there's a time and place for everything — except maybe this.
The tweet was removed seemingly not long after it went up (two days to be precise), but — this being the Internet and everything — it isn't so easy to just wipe things from the collective memories of those on Twitter. Believe me when I say there is nothing more permanent than a screenshot, sharing for the entire world to see and collectively comment on. Trust us.
Um, what exactly is going to happen to that emoji?
It took a couple days for people to even notice this stupid tweet, but once they did they were pretty enraged. Or they suggested some other wildly inappropriate stories the emoji team could try tackling next:
I'll be honest: That tweet is so bad it's come back around for me and become funny. I laughed. It's just so awful! That probably wasn't the advertising team's intention though, so we'll categorize this one as a "fail." Read your source material, folks.