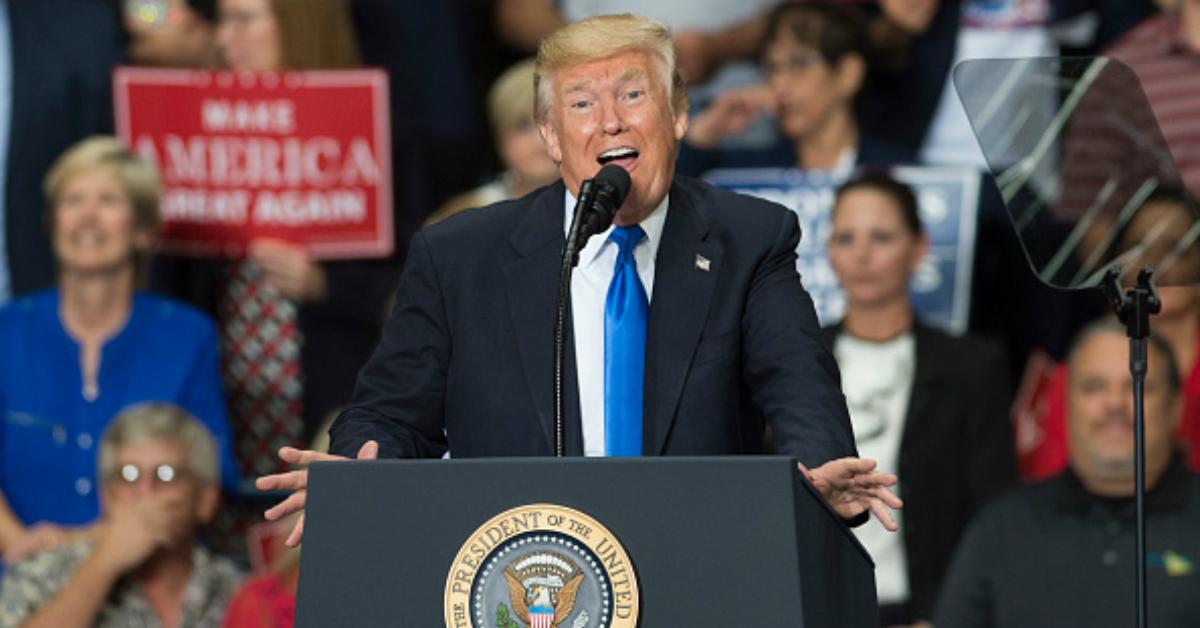 Donald Trump Jokes About Being On Mount Rushmore And Twitter Makes It Happen
By Mustafa Gatollari
During Donald Trump's rally in Youngstown, Ohio he asked the crowd whether or not they thought he'd ever grace Mount Rushmore. Well, kind of. Instead, he only half asked the question while taking no responsibility for actually saying it but — you know — he totally thinks it and said it and wants to be validating in his opinions. Naturally.
"I'd ask whether or not you think I will someday be on Mount Rushmore, but here's the problem: If I did it joking, totally joking, having fun, the fake news media will say 'he believes he should be on Mount Rushmore'. So I won't say it, okay? I won't say it."
The internet got a kick out of Trump's pseudo-suggestion that his mug should grace the company of legendary presidents on Mount Rushmore.
So the Internet did what the Internet does best: And they decided to whip out good ol' Photo shop and collectively decided to have a go at Trump in the form of some hilarious Rushmore inspired photoshops. And the results are nothing short of hilarious (not that we expected anything less from the good citizens of the Internet).
Being added to Mount Rushmore is no small joke. Of course, there are only four leaders depicted on the national park, and they are some of the country's greatest leaders (Presidents George Washington, Thomas Jefferson, Theodore Roosevelt, and Abraham Lincoln) and — as you can probably imagine — adding someone to the memorial is no small undertaking considering it is literally a gigantic sculpture carvered in to the side of a freakin' mountain. If only it were as easy as Photo shop... Maybe then — and only maybe! — we'd see President Trump added. Though we are doubtful!