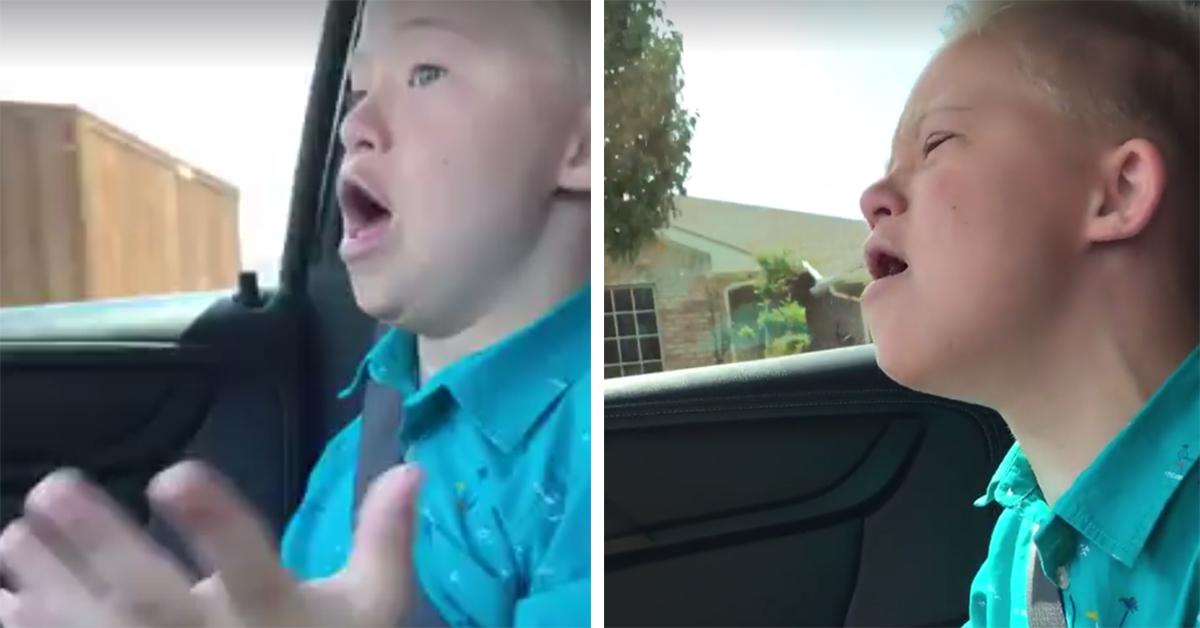 9-Year-Old With Down Syndrome Goes Viral With Whitney Houston Cover
By Mark Pygas
Dane Miller, a nine-year-old born with Down syndrome is going viral after his aunt shared a video of the child singing along to I Have Nothing by Whitney Houston during a car journey. The video has been viewed nearly 19 million times since it was posted last Tuesday, along with more than 250,000 shares and 125,o00 likes. It's clear that people can't get enough of this adorable little boy and his talent — and we have a feeling when you watch the heartwarming video for yourself, you will fully understand why. Check it out:
If you're wondering how Dane landed on such a banger to show off his musical talents, it turns out that it's no coincidence. According to his mother, he's a newly minted Whitney Houston super fan (that voice gets all of us one way or another, am I right?!). Danna Miller, Dane's mother, told KTVT that her son has been into Whitney Houston since the family watched a documentary recently.
"We did just watch a documentary on [Houston] about a month ago, and so he started downloading her songs and that was the one he got stuck on."
"Just reading the comments, they're so sweet. I'm getting emotional. Some other families who have Down syndrome children have posted pictures with their kids."
Dane's aunt Jeanne Miller, who posted the video, added:
"He is just very vibrant. He's very high-functioning so if he hears music, it's just something that sticks with him. He's very proud. He just smiles and giggles."
So far, the video has been met with nothing but love and admiration for the little vocalist.
"Absolutely" love this so so so much," one user wrote. "Makes my heart so happy!! He's ready for the big stage!"
"He was feeling that song, he even had jazz fingers... too cute!!"