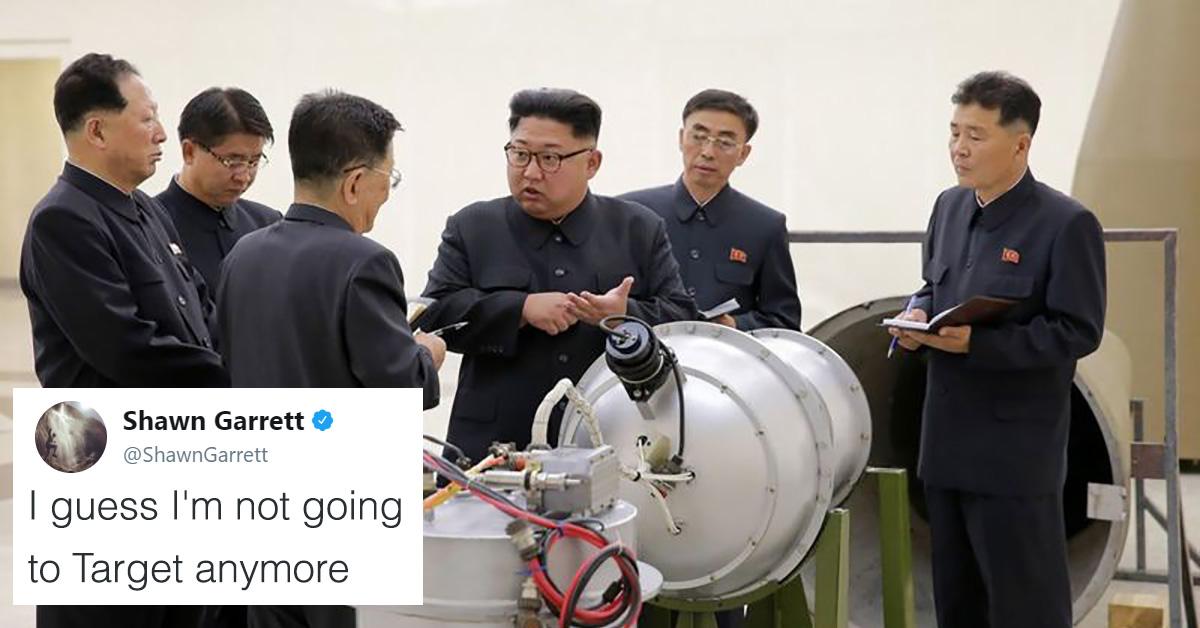 Man Finds A Way To Make Twitter Laugh About North Korea's Missiles
By Mark Pygas
On Sunday, North Korea tested a nuclear bomb underground which was thought to have a power range from 50 kilotonnes to 120 kilotonnes. At the lower end, a 50 kilotonne device would be three times as powerful as the bomb dropped on Hiroshima in 1945.
North Korea has pursued a nuclear weapons program since the end of the Korean War, and previous presidents have enforced international embargoes to force the regime to the negotiation table. North Korea now claims to have missiles that could reach the continental United States, and the two new leaders have been in a war of words, with President Trump threatening "fire and fury" and calling Kim Jong Un "little rocket man."
South Korea's defence ministry suggested that there were signs of "possibly more ballistic missile launches," including an ICBM. President Donald Trump took to Twitter suggesting that the US could "stop all trade with any country doing business with North Korea," in retaliation. Along with "other options."
But some people are finding some humor in the face of World War III. Twitter users pointed out this hilarious detail about a CNN graphic.
Twitter found it kind of hilarious.
At least someone's laughing.