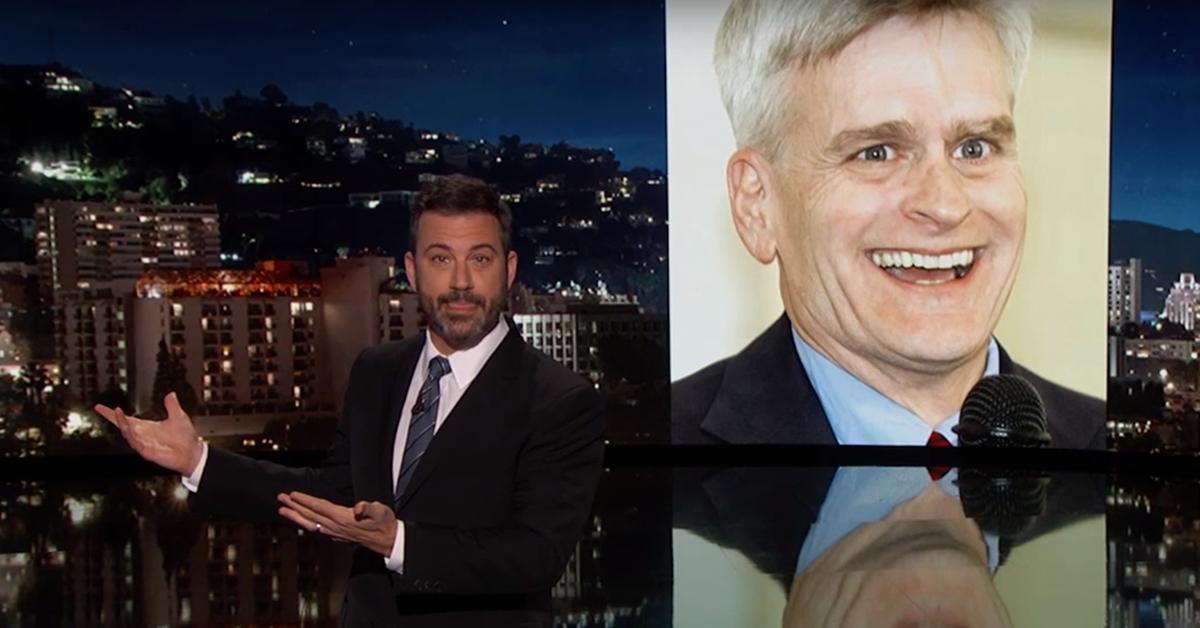 Jimmy Kimmel Slams Bill Cassidy For Lying To Him Over Healthcare Bill
By Mark Pygas
Back in May, Jimmy Kimmel had a live interview with Republican Senator of Louisiana, Bill Cassidy, who promised that he would not support a healthcare bill that would not pass the Jimmy Kimmel test. Kimmel's son, Billy, was born with a heart disease that required open heart surgery, and would probably have exceeded his lifetime allowance and be uninsurable if it weren't for the Affordable Care Act.
Fast forward to the present day, and Republican senators Lindsey Graham and Bill Cassidy have proposed a bill that would replace Obamacare and stop medicaid expansion in favor of block grants to states, who would decide how to spend that money. Credit agency Fitch Ratings described the Graham-Cassidy bill as "more disruptive" than repeal bills that have come before. Robert Laszewski, a health consultant who has been critical of Obamacare said that the "passage of this bill would create enormous market uncertainty."
The bill will be voted on before the Congressional Budget Office has had a full chance to assess the potential impact of the bill, but some estimates suggest that 15 million Americans would lose their insurance next year, and more than 30 million would lose it over the next decade.
Unsurprisingly, Jimmy Kimmel isn't very happy that Cassidy wasn't very honest on his show.
Social media users seemed outraged by the bill too.
In an interview with CNN, Cassidy responded to Kimmel's segment:
"I'm sorry he does not understand. Under Graham Cassidy Heller Johnson, more people will have coverage, and we protect those with preexisting conditions. States like Maine, Virginia, Florida, Missouri — there will be billions more dollars to provide health insurance coverage for those in those states who have been passed by by Obamacare, and we protect those with preexisting conditions."