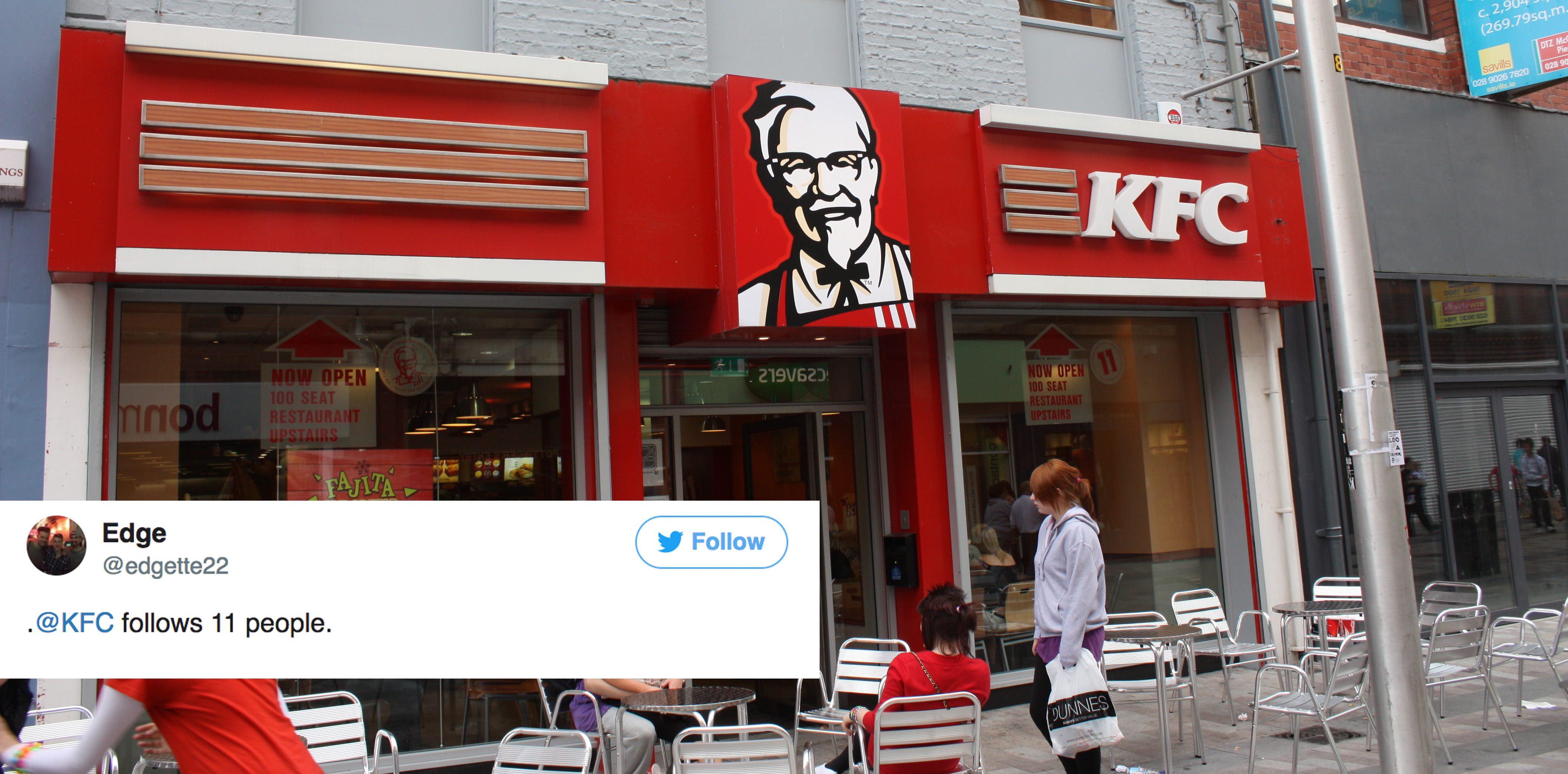 KFC Follows Only 11 People On Twitter And It Makes Total Sense
By Zachary Brenner
For better or for worse it is important for brands to have a social media presence nowadays. Some brands struggle with it and others, like KFC, knock it out of the park. Wendy's happens to be one of those social media presences that just always seem to be on top of stuff. Every time you look up, they're in the news for a funny roast, or trolling their arch rival McDonalds. Regardless of whether or not you find it funny, these fast food joints have set the standard on what it means to run social. Oddly enough, pretty much everyone from Arbys to Long John Silvers has attempted to replicate the success of Wendys by bringing its own snarky wit to the table.
KFC, however, decided to take a slightly different approach.
Earlier this week twitter user edgette22 noticed that the KFC twitter account only follows eleven people for a very good reason.
We've got to admit this has turned into a pretty sweet deal for KFC, because they've gotten a lot of free publicity from the stunt. The tweet has gone massively viral and people are applauding their social media team for hiding the little easter egg all along. It's pretty clever and funny how they were able to leave little clues on it. Check it out:
We may never know why edgette22 was studying the following habits of fast food companies but we can confirm this is true. It's kind of wild how he even noticed but hey we're not here to argue.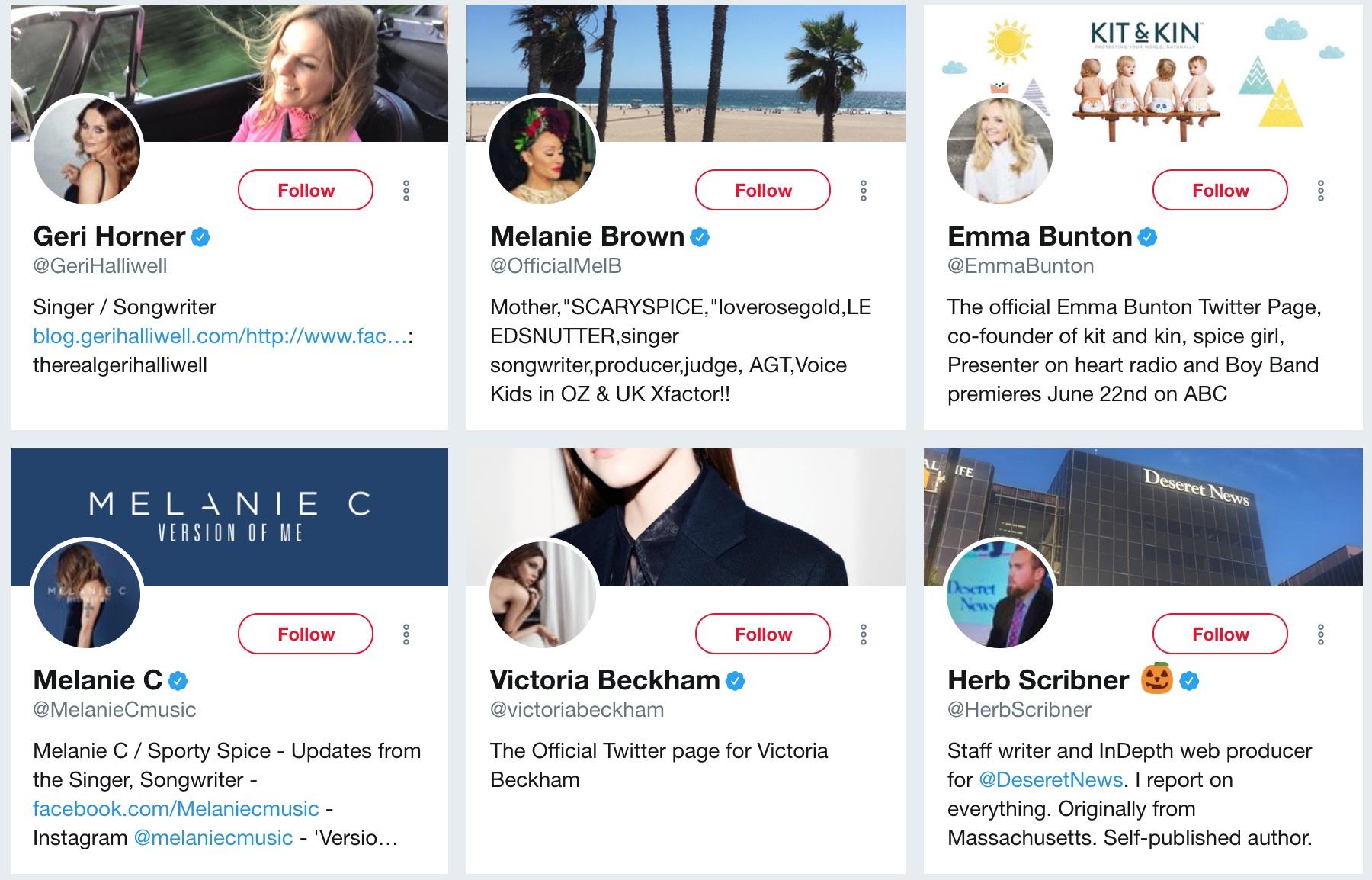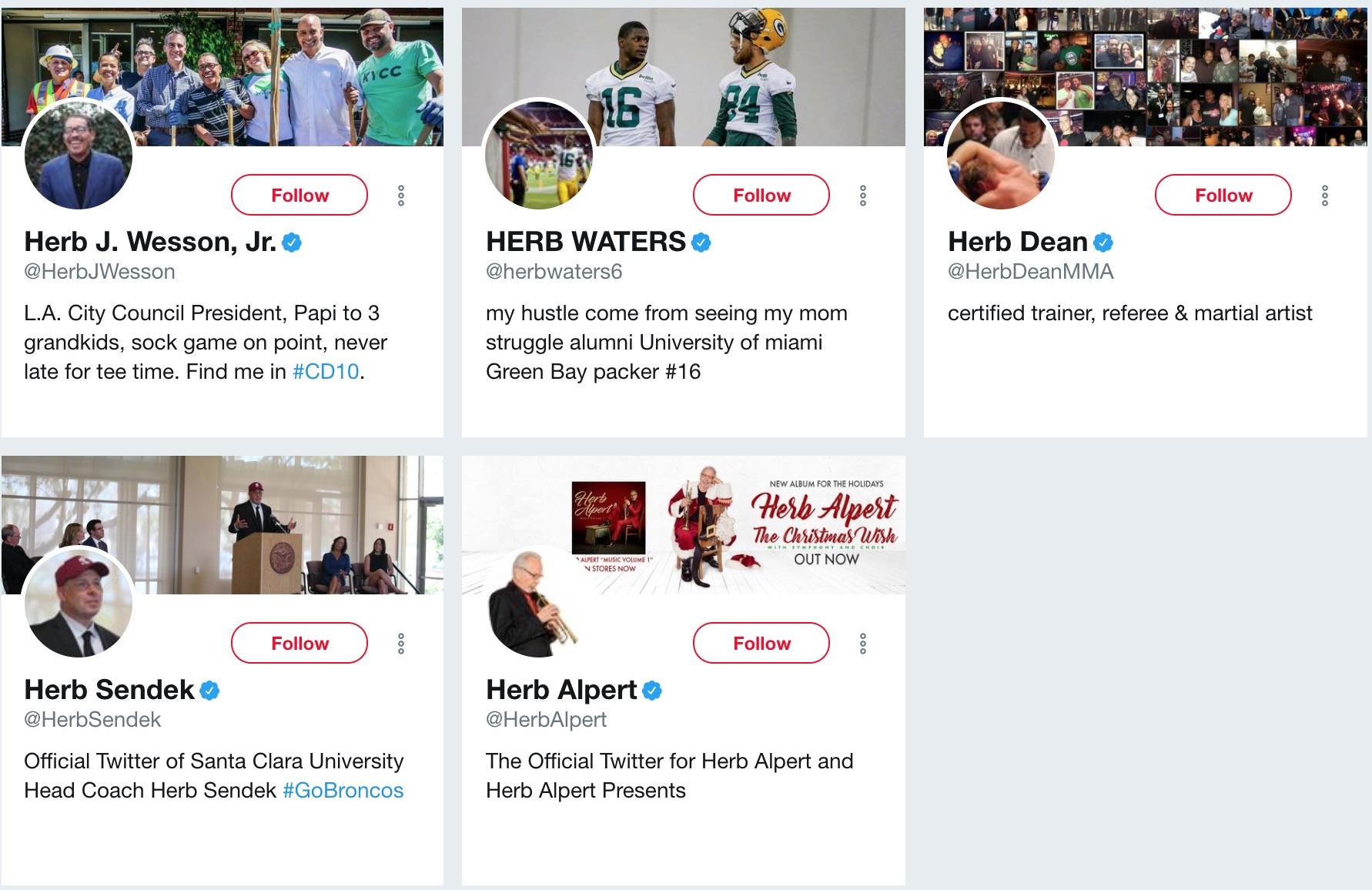 You ever watch a movie you've seen 20 times before and notice something brand new about it? That's kind of how twitter is reacting right now.
Even their rivals have to give credit where credit is due.