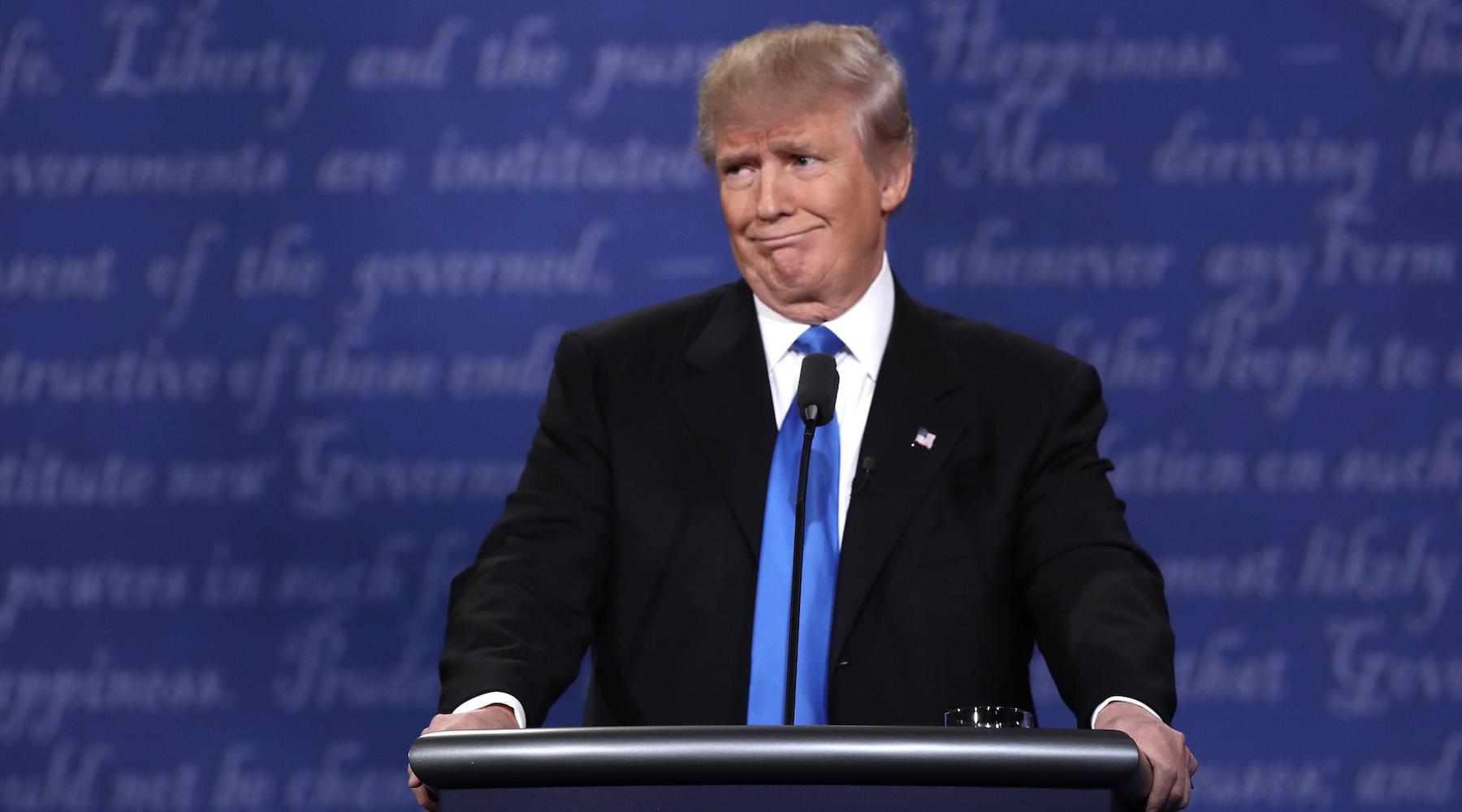 New Report Claims That Trump Sent Rush-Delivered Condolences To Gold Star Families
By Aimee Lutkin
One thing a president does is reach out to the families of fallen soldiers. Donald Trump talks a lot about the troops and respecting America (especially if you are an NFL player who kneels during the National Anthem), but he was recently called out for his delay in calling the bereaved after several Green Berets were killed in Niger. What did he do in response? Falsely accuse President Obama of never calling the families of fallen soldiers, which is a blatant lie.
Since then, the situation has escalated. Trump loves taking a bad situation and making it worse. He then allegedly called the wife of US Army Sergeant La David T. Johnston, who was killed in Niger and told her that Johnston "knew what he signed up for." This statement was heard by U.S. Rep. Frederica Wilson from Miami Gardens, who is standing by her story despite Trump's attempts to undermine her.
Now the Huffington Post is reporting that it seems like Trump, or someone who works in his administration, is trying to cover his butt by express shipping condolences to the remaining families Trump has yet to contact.
According to The Atlantic, Timothy Eckels Sr.'s son, Timothy Eckels Jr., was killed on August 21. He hadn't heard anything until October 20, when he received a letter from the White House dated October 18. The families of Corey Ingram and John M. Hoagland III, who died in the same incident, also received rushed letters of condolence. Eckels Sr. is himself suspicious of the letter's timing.
"Honestly, I feel the letter is reactionary to the media storm brewing over how these things have been handled," Eckels told The Atlantic. "I've received letters from McCain, Mattis, and countless other officials before his. I wasn't sure if the fact that the accident that caused Timothy's death has still yet to officially have the cause determined played into the timing of our president's response."
To the credit of whoever wrote the letter, Eckels Sr. says it was "respectful," which may be a benefit to receiving a scripted note from the president rather than a phone call.