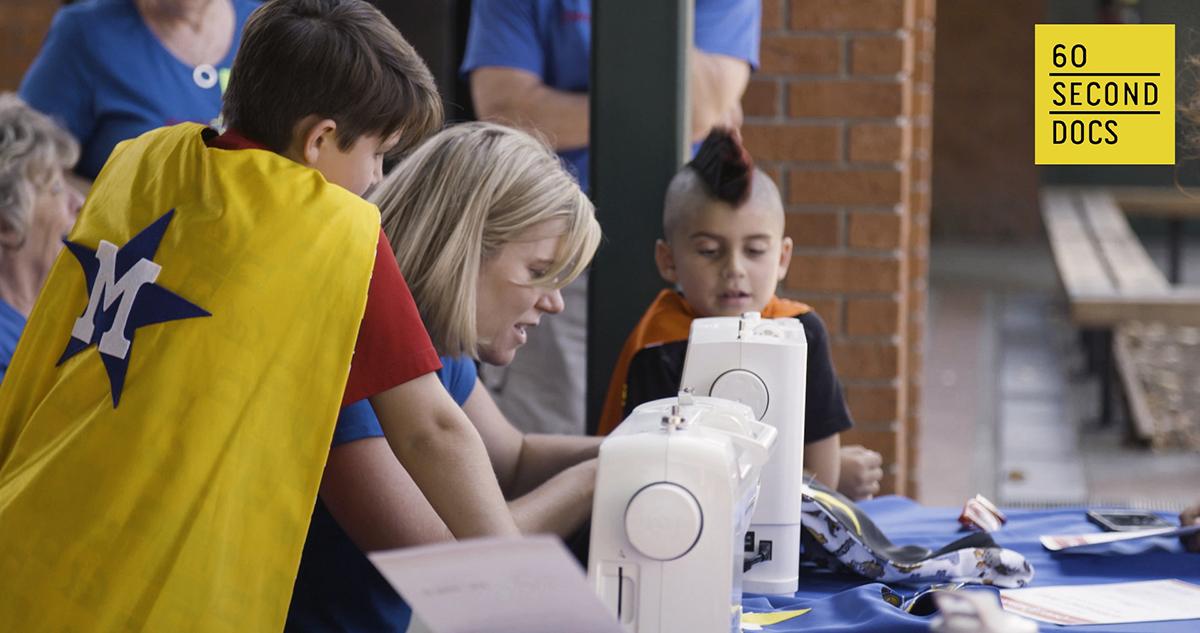 This Mom Has Created 25,000 Superhero Capes For Children In Need
By Mark Pygas
Barbara Casados' second son, Maddox, is autistic. That comes with a lot of challenges, one of which is simply getting Maddox dressed in the morning. At the age of 2, Maddox refused to wear anything but a superhero cape. Rather than fight a daily battle, Barbara did what any parent would do: Bribe her son.
As long as Maddox agreed to let her dress him every morning, he could wear his cape. It worked, and soon after, Barbara bought a sewing machine and was making every different type of superhero cape she could think of. They were an instant hit at Maddox's special needs school; right away, parents took notice of the positive impact they were having and soon enough, every parent wanted a cape for their child.
With all the demand, Barbara formed a web-based nonprofit, Capes4Heroes. And now, she and a network of volunteers have helped 15,000 children with special needs, who are struggling with illness, or who just need to feel empowered, discover their inner superheroes. It's quite the amazing feat and we're in awe of the lives she's impacted.
60 Second Docs was lucky enough to be allowed inside Capes4Heroes' top secret headquarters, and see how a few hours spent on a sewing machine can change a child's life. Their video series was inspired by The Gifted, a new series in the X-Men universe, now airing on FOX at 9/8c.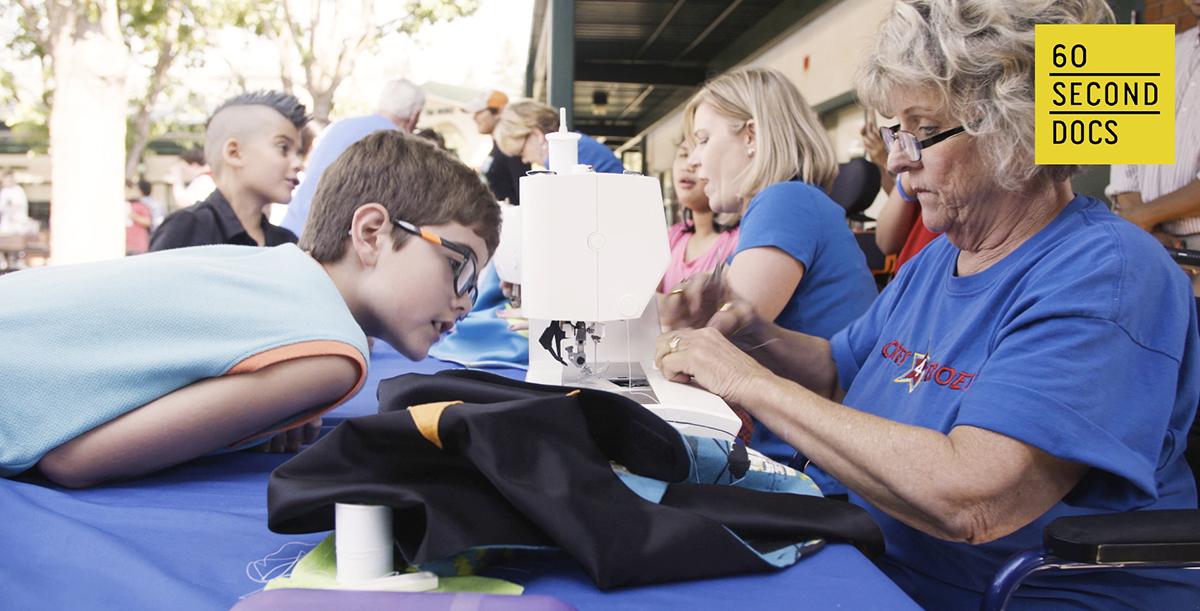 Those 15,000 capes have been handed out at hospitals and super heroes around the country, including alongside partners like the San Francisco 49ers and the San Jose Sharks. Why do Barbara and her army of volunteers spend hours on the sewing machine? Well, it's simple:
"We do it for the smiles. We do it to recognize and empower children. We do it to make a difference!"