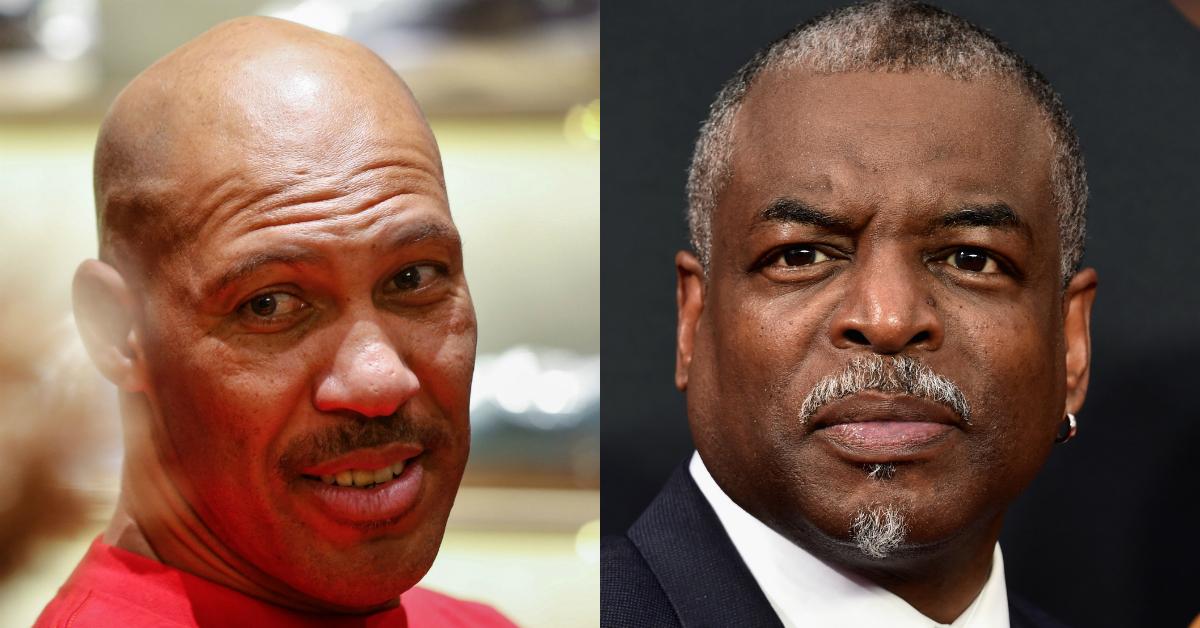 Trump Supporters Are Angrily Tweeting At The Wrong Black Man--And We Aren't Surprised
By Mustafa Gatollari
This is LeVar Burton. You might recognize him from your childhood from the awesome show, Reading Rainbow. It was a fixture for most kids who watched PBS back in the day. You may also know him from Star Trek: The Next Generation, where he played blind Lieutenant Commander Geordi La Forge. Or maybe it goes even further back to the miniseries Roots, where he played Kunta Kinte.
This is LaVar Ball, a media personality, businessman, and father to three basketball players. He gets lampooned a bunch by Keenan Thompson on Saturday Night Live.
Recently, Donald Trump helped get Ball's son LiAngelo and two of his teammates from UCLA out of shoplifting charges in China. Something that Ball didn't thank Trump for, and a fact that the Donald was very, very upset about and went on a Twitter rant as a result.
The President went so far as to say he should've left the basketball players in a Chinese jail.
This is what Ball said that upset Trump so much.
"I don't have to go around saying 'thank you' to everybody. He didn't call me. I didn't shake his hand. He didn't have to say nothing, but I'm just saying. I have to know what somebody is doing before I say 'thank you.' I'm not just going to go around saying thank you."
In an ironic twist of events, Trump supporters started attacking LeVar Burton, you know, the man I previously mentioned who helped teach millions of kids across America how to read, instead of LaVar Ball.
Probably because it's too confusing to know more than one person of color with the same name (even though they're spelled differently)??
Burton himself tweeted about the mistakes, finding humor in the entire situation.
Which is probably easy for him, considering he's such a proven talent with tons of awards to back that up.
Soon, the rest of Twitter noticed the hilarious mix-ups and started getting in on the joke.
Trump supporters started getting roasted hardcore.
Pretty much, Kurt. Pretty much.