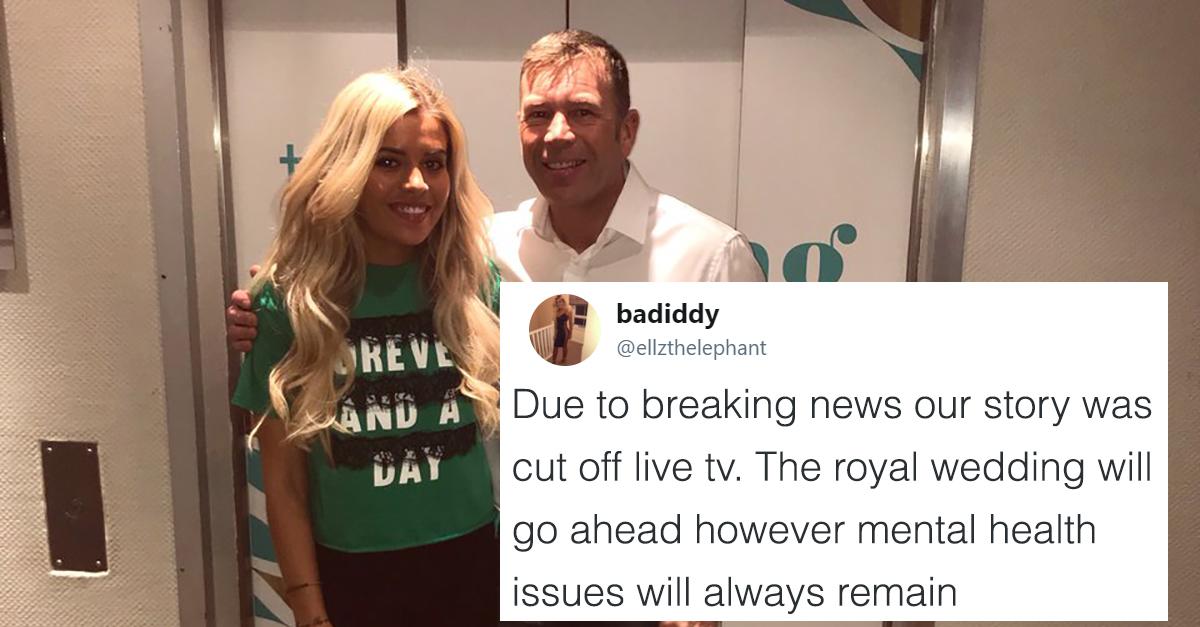 Morning Show Gets Backlash For Cutting This Dad and Daughter For Royal Engagement Coverage
By Mark Pygas
Last week, Twitter user Ellie Wilkie from the United Kingdom took to social media to share a photo of her father, Brian, on his first day of work as recovery support worker after his battle with depression and a suicide attempt. The tweet quickly went viral, with more than 29,000 retweets and 168,000 likes.
The tweet garnered so much attention that Ellie and Brian were invited to appear on This Morning, a popular British morning news program.
But when the two arrived at the studio on Monday, they were reportedly told that their segment had been cancelled to cover Prince Harry and Meghan Markle's engagement announcement.
Unsurprisingly, Twitter was not happy.
This Morning took to Twitter on Tuesday to offer an open invitation to Ellie and Brian.
But Twitter didn't seem to accept the apology.
What do you think of their apology?