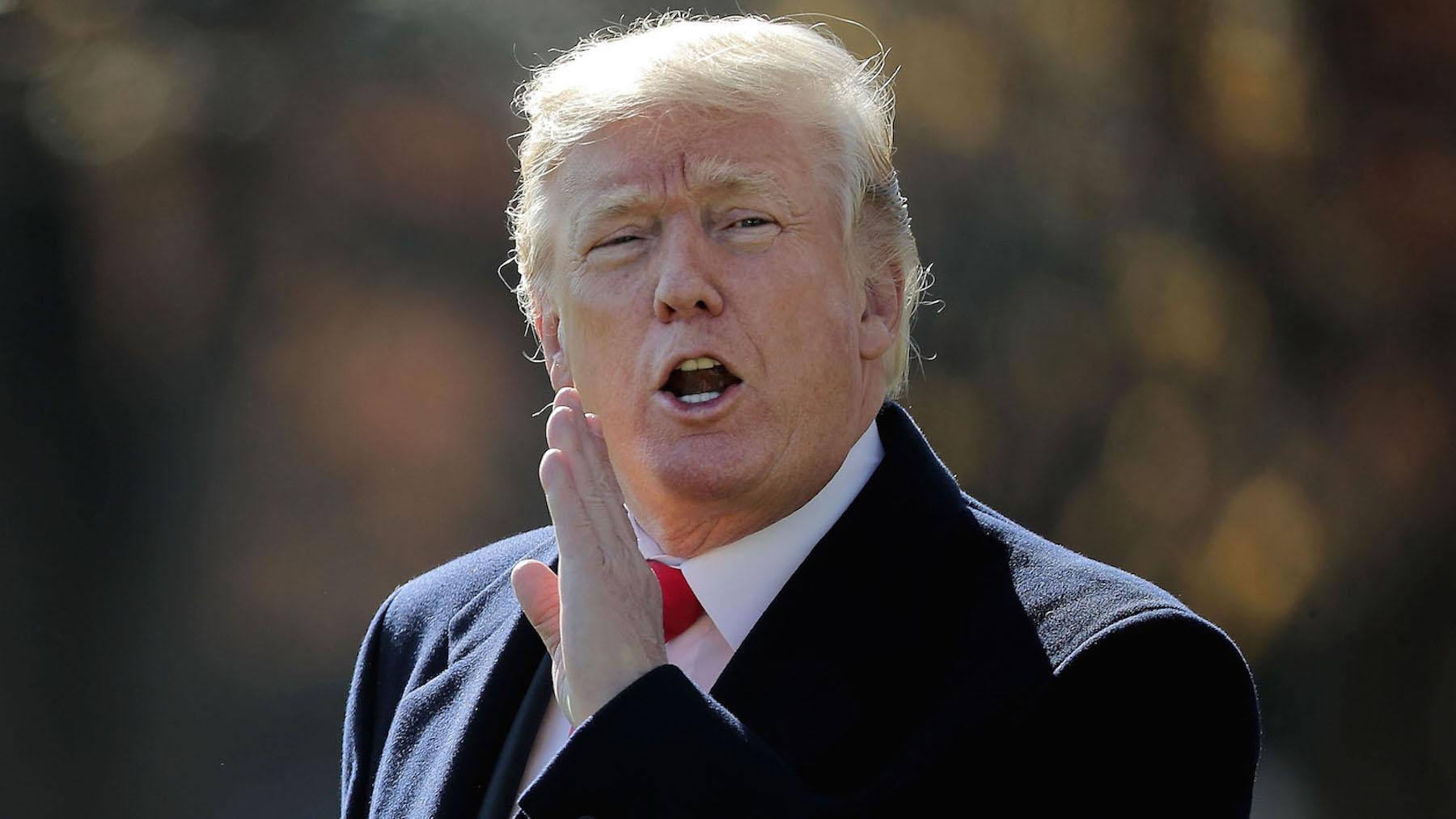 Two Of Mueller's Russia Probe Investigators Caught Referring To President Trump As An 'Idiot'
By Aimee Lutkin
Donald Trump is currently in lukewarm water that is hopefully coming to a slow boil as he's investigated for colluding with Russia during his election campaign. The probe into Trump and his cohorts dealings is being conducted by Robert Mueller and FBI agents. Even special agents are people, and it turns out some of them have the same opinion of Donald Trump as most of America: They think he's an idiot.
FBI agent Peter Strzok and FBI lawyer Lisa Page were reported on by the New York Times when text exchanges about Trump surfaced. Politico has shared some of the texts and they're actually pretty relatable.
It's actually almost like rereading text convos I had with friends after almost every single debate and campaign speech:
Responding to a Washington Post story about Trump saying it hadn't been proven that Russian President Vladimir Putin had killed anyone, Page wrote: "What an utter idiot."
In a March 2016 message, Page exclaimed: "God trump is a loathsome human....omg he's an idiot."
"He's awful," replied Strzok.The agents sometimes expressed respect or outright support for Democratic presidential candidate Hillary Clinton.
"God Hillary should win 100,000,000 - 0," Strzok wrote in March 2016, calling himself a "conservative Dem."
"Also did you hear [Trump] make a comment about the size of his d*ck earlier? This man can not be president," Page said later in the exchange.
Page also commented on Trump's racism, calling some of his speeches "full of dog whistles," and writing, "The racism is barely even veiled anymore."
Page also mentioned Watergate, and her assurance that Trump would be brought down by scandal.
To all of this, much of the Internet is saying, "So?"
But to more conservative entities, having FBI agents investigating Trump who have said how much they hate him is problematic. So did Mueller. He pulled Strzok off the case in July when he discovered the text's existence, though Page had already finished her assignment.
Technically, they didn't actually do anything wrong, as FBI agents are allowed "as an individual privately and publicly on political subjects and candidates," according to the NYT. But, better safe than accused of conspiracy, I guess?