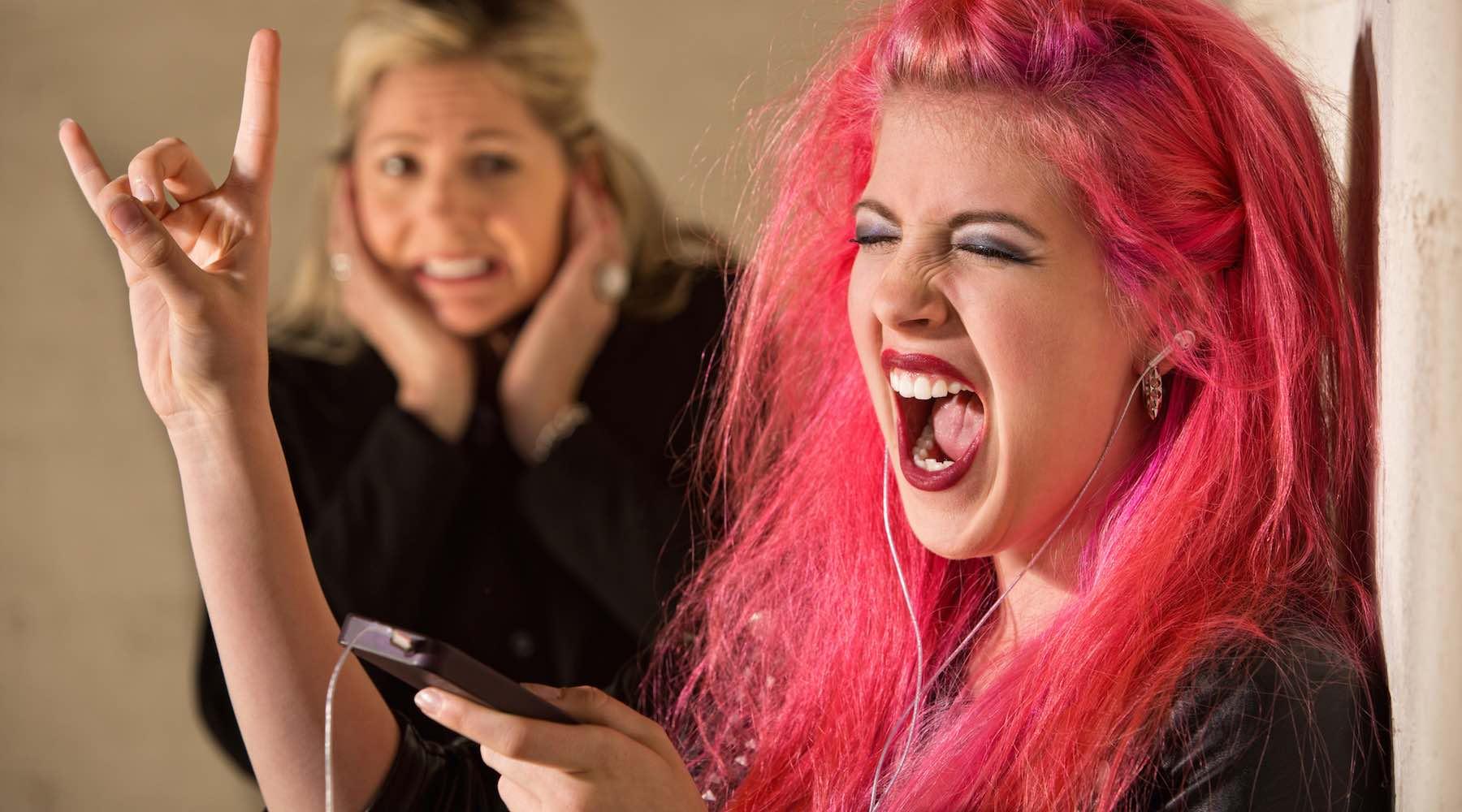 People Are Sharing Their Most Embarrassing Accidental Headphone Unplugging Fails
By Aimee Lutkin
If you have ever listened to music in public on headphones, you have probably at some point subjected everyone around you to your musical tastes. Most people are embarrassed after blasting Alanis Morissette during study hall, but they're also in a rush to tell people about it. People on Twitter can't seem to stop sharing their shameful music exposure with everyone, and that's because people love it.
"My headphones came unplugged from my laptop in the library while I was listening to "rake it up".. why am I so embarrassing," tweeted one Abby.
Okay, "Rake It Up" is a good song, first of all. Though it would be disruptive in a library, because you might start a dance party.
But listening to music on headphones often feels like a private moment, and when everyone hears what you're listening to unintentionally, it kind of feels like they took a walk in your head. And you don't want them in there.
"Unplugged my headphones by accident & experienced a momentary panic thinking I was gonna get caught listening to Just Like A Pill," disclosed another person on Twitter. Another added, "I live for those moments when a coworker's headphones are unplugged by accident and you hear the silly [crap] they listen to while coding," which is like, WORD.
I would love to be a fly on the wall in a room full of coders working silently at programming whatever computer language and then hear Pink come blasting from their headphones.
"Apologies to anyone affected on the no3 bus when I unplugged my headphones by accident just now and blasted out Deftones," shared someone else, humorously. Another added, "Same thing happened to me except I was listening to thunderstorm sounds from my laptop and it took me a good 30 seconds to realize why it sounded so loud and it turns out I forgot I had put my headphones in my phone not laptop. Whoops."
Someone should really turn these tweets into a play list.