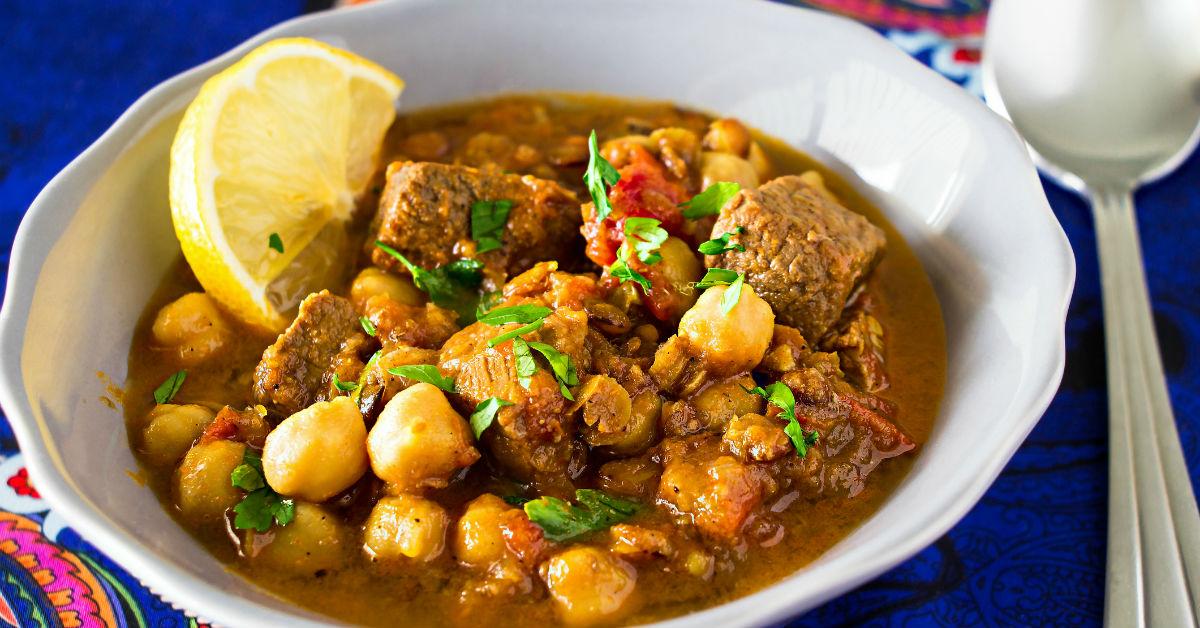 How This Bowl Of Soup Helped Catch A Wife Who Allegedly Killed Her Husband
By Mustafa Gatollari
I love me a good whodunnit. Dashiell Hammet's books. The movie L.A. Confidential, heck, even the semi-spoof of whodunnits, Kiss Kiss Bang Bang. There's something about that pulp noir world and trying to discover who the bad guys are that is undeniably exciting.
I'd imagine you'd need to be super, duper smart to write an amazing whodunnit. There are red herrings to keep track of. Different characters going after the same thing differently. You have to maintain an element of surprise and give enough information to keep the reader interested. It's a brilliant balancing act that requires you to be more intelligent than each and every one of your audience members.
This oftentimes yields bizarre stories with even more bizarre conclusions. But if there's one thing that human beings prove time and again, is that every so often we trump fiction with our created realities. Like this story of a murder mystery that was solved all because of a bowl of soup.
M. Swati is a 27-year-old nurse who worked at a private hospital in Nagarkurnool, a town in the state of Telangana, India. Swati's husband is Sudhakar Reddy and they've been married for three years and have a baby together.
Randomly, during the night, unknown attackers allegedly poured acid on the face of Reddy. In a fit of panic, Swati rushed her husband to a hospital in Hyderabad. Doctors there advised Reddy to receive plastic surgery and expected him to make a full recovery, much to his and his wife's relief.
Reddy's family members, upon hearing of the sad news visited him in the hospital, but they noticed something was off. Reddy's mannerisms were a bit a different. He seemed changed from the attack. Even stranger, they noticed, was that when hospital staff presented a bowl of mutton soup to him, he sent it away, telling the hospital staff he is vegetarian.
The Reddy they knew always ate meat. What was the extent of the damage Reddy suffered? How could a superficial acid attack basically transform a man into someone they felt, was a completely different person? Reddy's family began asking him to identify his relatives in the room, he immediately stopped speaking and started communicating with his hands.
Police brought Swati in for interrogation, and after giving her the 3rd degree, she finally broke down and admitted that the man in the hospital bed wasn't Reddy at all. It was her lover, Rajesh, a physiotherapist she developed a relationship with who worked at the same private hospital she did. The two wanted to be together, but obviously, with Swati being married with a kid and all, it wasn't exactly an easy situation.
Seemingly inspired by the 2014 film Yevadu, which is about a young man who's injured and the doctor gives him the face of her dead son, the lovers devised a plan. Swati and Rajesh injected the real Reddy with anesthetic, knocking him unconscious. While he was out, the two bashed his head in, killing him. They drove his body to a forest and then burned his corpse to get rid of the evidence.
The second phase of their plan involved the switcheroo, so Swati threw a small amount of acid on Rajesh's face in order to make the injury look genuine. They concocted a story of him being attacked by some unknown vagrants and the rest is sordid, murder mystery history. The plan might've seemed perfect, but what they didn't count on, was non-vegetarian soup. And Rajesh not doing enough homework to learn more about Reddy's character.
Twitter couldn't believe the story, especially how the dude was willing to kill another human being, but not give up his vegetarianism.
People are calling the dark tale a real life movie.
While others think movies are to blame in the first place.
Man, 2017 is a messed up year.