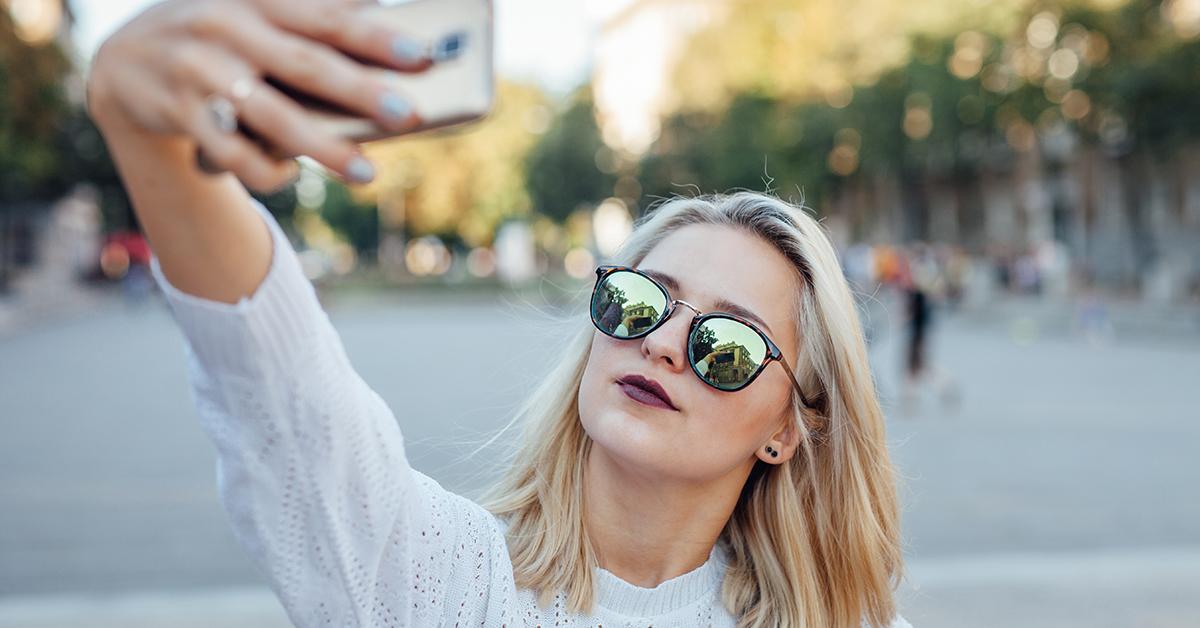 Get Your Selfie Sticks And Your Duck Lips Ready—There's A Museum Of Selfies Coming Soon
By Aimee Lutkin
We tend to categorize the selfie as a phenomenon of the modern era, an example of how deranged and self-obsessed our culture has become. Well, there's good news and bad news. The good news is it's mostly our technology that has improved, and the bad news is we've always been this bad.
Mashable reports that a new museum solely dedicated to the art of the selfie is opening in a suburb of Los Angeles next January, and they have a lot of material to work with.
The museum will definitely be a place where you can also take more selfies, as it's designed with humor and self-awareness, according to co-founder Tommy Honton.
"We definitely want people to laugh or be surprised by the entire exhibit," Honton told Mashable. "So we have the visual humor where people walk up, and they engage with the space. And we're hoping they laugh, or they're surprised, or are amused, and that they can't help but want to take a picture with it."
We just can't help it. And as the Museum of Selfies' Instagram feed shows, people have not been able to help it for basically as long as cameras have existed:
Though they of course feature more iconic modern selfies, which we are familiar with today, as exemplified by Selfie Queen Kim Kardashian.
They also share selfie "news," like the banning of taking selfies with exotic animals on Instagram:
Though the selfies of just animals are honored:
I was skeptical that there is anything left for me to learn about taking pictures of my own face, but in terms of historical facts, the Museum of Selfies has managed to educate me. Behold, the first known "selfie stick," from the 1930s:
Human innovation in regards to vanity cannot be stopped.