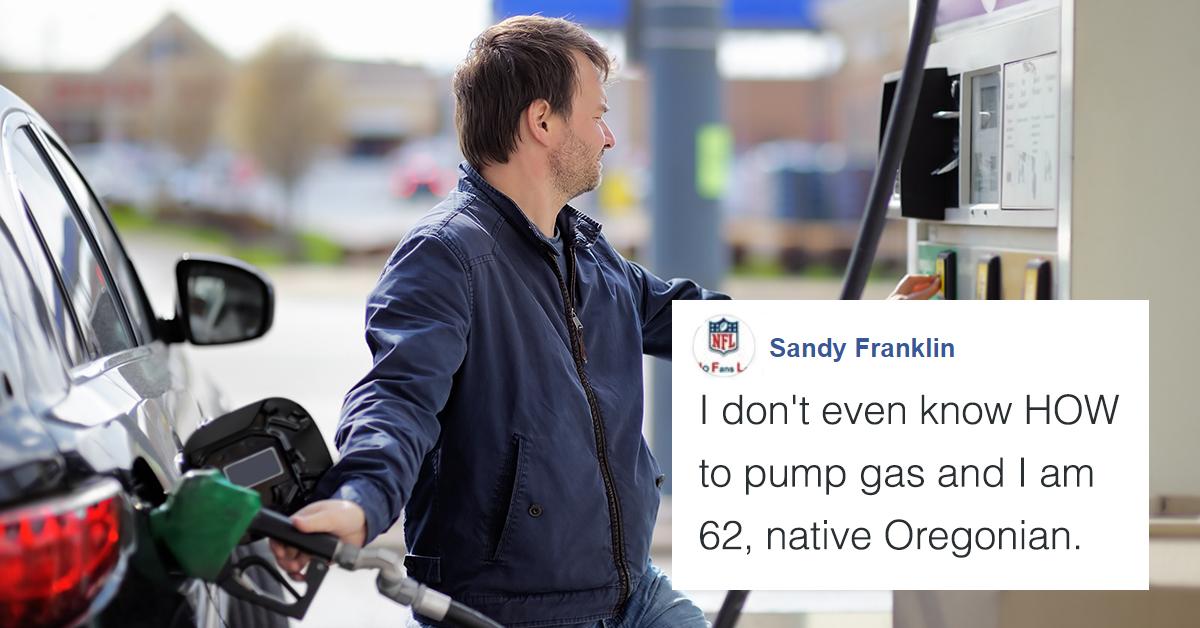 Oregon Just Made It Legal to Pump Your Own Gas and People Are Freaking Out
By Mark Pygas
Oregon introduced a new law on Monday that will allow motorists to pump their own gas in nearly half of the state's 36 counties. Oregon and New Jersey are the only two states that bar people from pumping their own gas, a measure introduced decades ago to protect the jobs of gas station attendants.
House Bill 2482 was passed last year by Gov. Kate Brown, and it's led to some mixed reactions.
Local news station KTVL CBS 10 News decided to ask their readers what they thought of the new law on Facebook. And as Twitter user @Kristebtipsy pointed out, there are some real gems among the more than 18,000 comments.
Just look at these poor folks and their very serious concerns. "Not a good idea, there are lots of reasons to have an attendant helping, one is they need a job too. Many people are not capable of knowing how to pump gas and the hazards of doing it correctly," one concerned citizen named Tina Good wrote. "Besides I don't want to go to work smelling of gas when I get it on my hands or clothes. I agree, very bad idea." When another person pointed out that it may be dangerous to inhale all those fumes, someone else helpfully pointed out that that means someone else is inhaling the fumes as a full-time job. Yikes.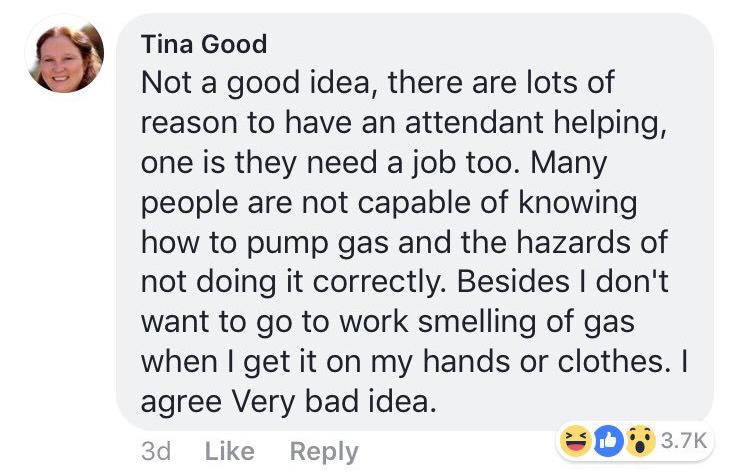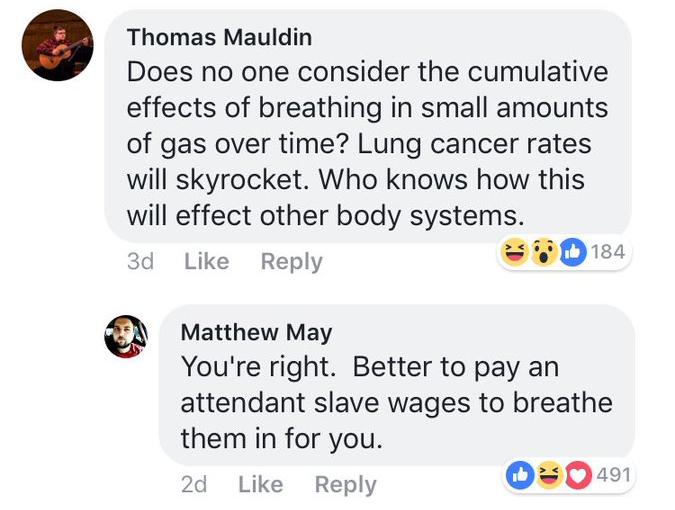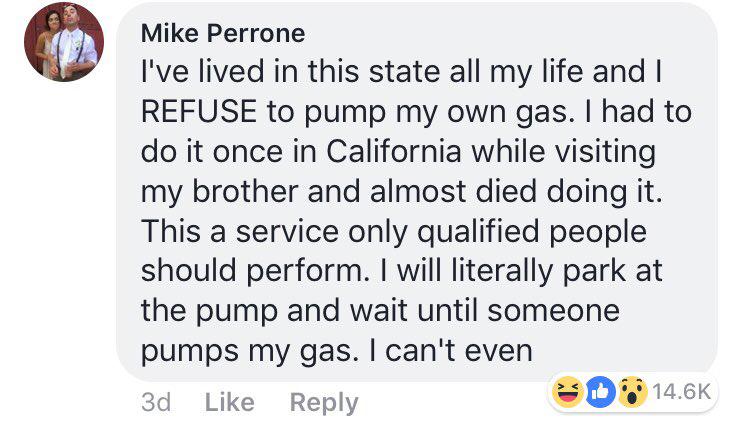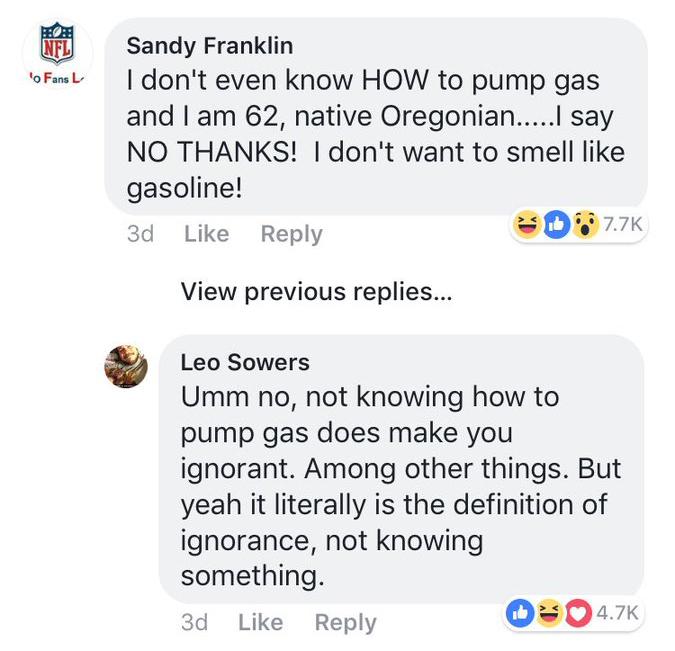 These poor people. The only way it could get worse is if the Internet decided to relentlessly troll them for their comments...

Yeah, that's what exactly what happened.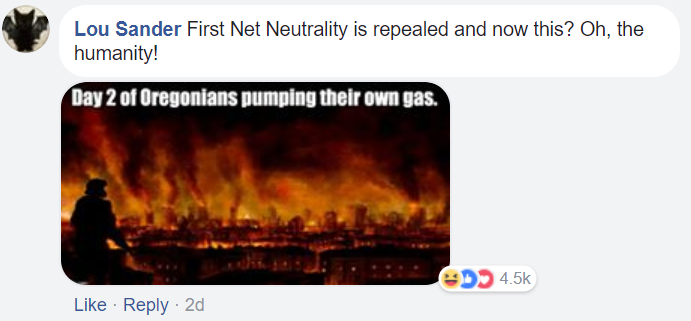 And it wasn't confined to Facebook either...
Though some people had some actual concerns.
Spare a thought for Oregon today. And you happen to be driving through The Beaver State, get gas at your own risk.