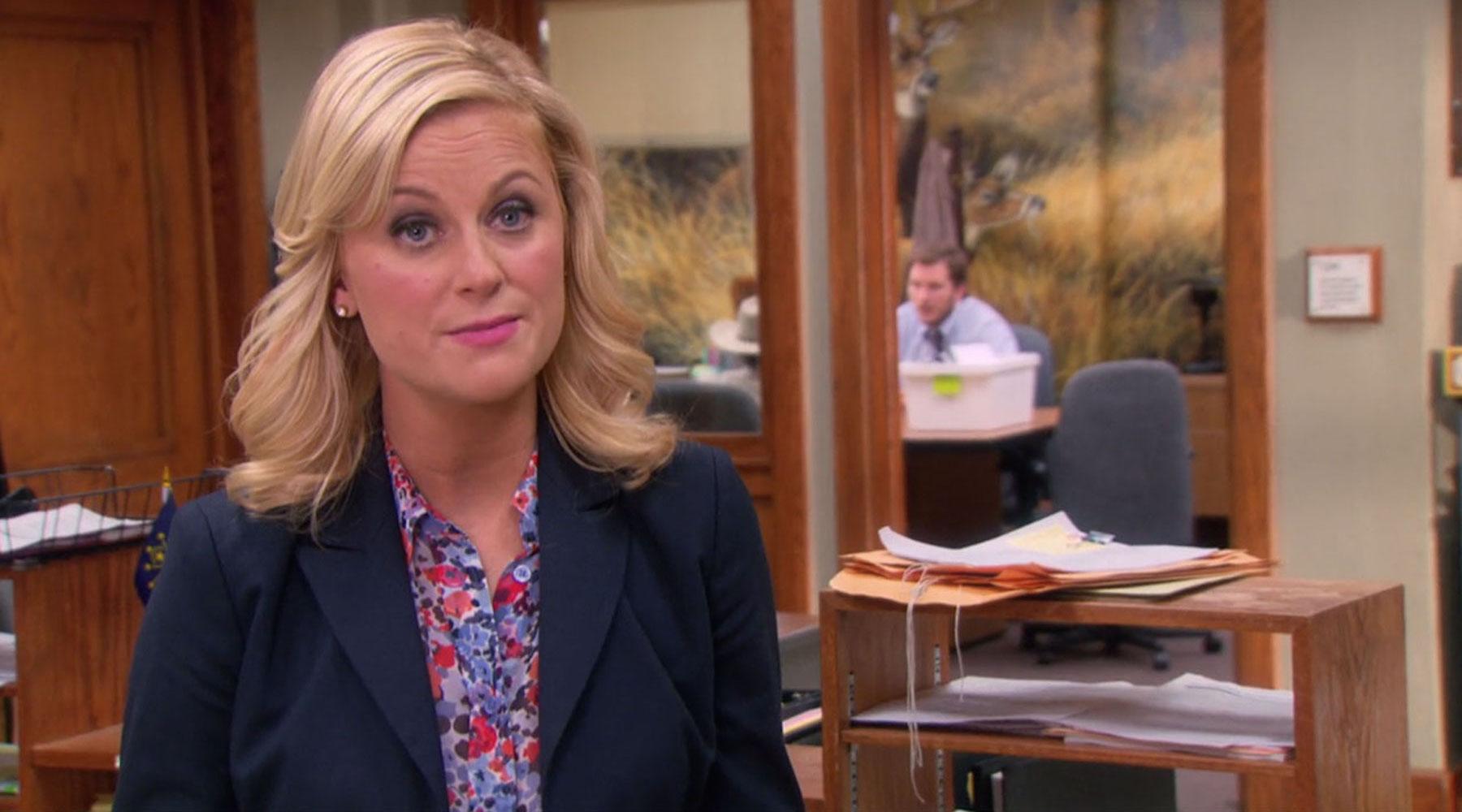 The NRA Used A GIF From 'Parks & Rec' And The Cast Wasn't Happy
By Aimee Lutkin
About one week ago, a school in Parkland, Florida, was attacked by a former student with an automatic rifle. Seventeen people died, most of them students. Gun violence is an extremely divisive issue in America, but it's undeniably a bigger issue here than in any other developed country in the world. In 2016, 49 people were killed at a night club in Orlando by a man with a semi-automatic rifle, becoming the most deadly shooting in history. Then one year later, 58 people were killed at a concert in Las Vegas by a man who used bump stocks to increase his weapon's firing power.
People demanding gun control, particularly on automatic weapons, are often discouraged by the seemingly impenetrable hold the National Rifle Association apparently has on Congress, and also President Donald trump, who has accepted a lot of money from the pro-gun organization. But a very interesting thing has happened since Parkland—the students affected by gun violence are organizing and speaking up in a way they never have before.
On Wednesday, students from Parkland were invited to a town hall hosted by CNN to speak with political representatives and the NRA. And they dunked very hard on Marco Rubio, as did their parents:
Though most people watching thought the night went to the teens, the NRA still has a Twitter account and wanted to give themselves some high-fives. So they tweeted a gif in support of Dana Loesch, their spokesperson, though she was roundly criticized for her statements like this:
The NRA still thought that was a win, and they used a TV character to make their point: Leslie Knope.
Leslie Knope is played by Amy Poehler on the show Parks and Recreation, and she is a pro-government champion who loves parks and helping people. She's pretty inspiring! On the show, she actually is good with a gun, hunting with a license in one episode. But the show's creator Michael Schur saw her image being used by the NRA and got super pissed:
He also shared a message from Poehler, who doesn't use Twitter. She asked the NRA to "f**k off."
Adam Scott, who played Knope's husband Ben Wyatt, also weighed in:
As did Nick Offerman, who played the mustachioed Libertarian Ron Swanson:
Which people responded to appropriately:
Some tried to suggest that Swanson actually would have supported the NRA's stance, as he was a hunter who basically hated the government:
But he also believed in people doing things the hardest possible way:
Obviously, this would have been avoided if anyone at the NRA watched comedy or had a sense of humor at all:
Maybe then they'd be less obsessed with guns, too.