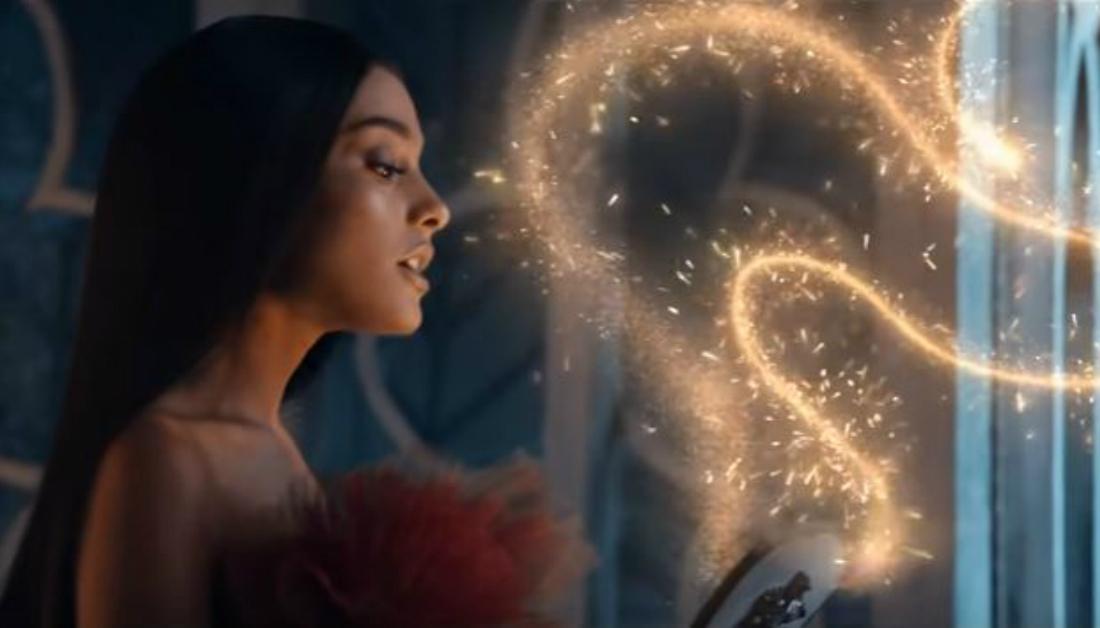 John Legend & Ariana Grande's 'Beauty & The Beast' Duet Is Pure Disney Magic You Won't Want To Miss
By Mustafa Gatollari
One of the most iconic moments in the first Beauty & The Beast movie is Gaston's pub song. I mean, pretty much every scene with Gaston is awesome, because Gaston is the best, but the pub song basically shaped a generation of young men.
Now, some may argue that Gaston's pub song isn't the most iconic song from the film. Although I don't agree with that point of view, I do understand why some people would think another certain song from the movie deserves that title. Maybe it has a lot to do with the fact that the song is literally called, "Beauty & the Beast."
I will concede that the song is pretty great (although, again, it's got nothing on the Gaston pub song). So, if you're a fan of the original track and are gearing up to watch the remake, then you'll probably be happy to hear that the single's been updated. Even if you're a super fan of the original, I think the remake will easily win a place in your heart.
John Legend and Ariana Grande's "Beauty & The Beast" duet just debuted and it's pretty magical.
Props to Legend for being able to make a jacket made for Napoleon Bonaparte look good.
When asked about his experience recording the iconic tune, the 38-year-old said, "I'm excited to be part of the revival of such a powerful story that I grew up with. And, of course, that song was such a huge song back when Celine [Dion] and Peabo [Bryson] did it. To have the chance to remake it is a huge honor and we hope fans of the original will like our remake of it."
In case you wanted to compare the updated version to the Dion - Bryson duet, you can check that out here.
Ahh, Disney. The magic never ends.