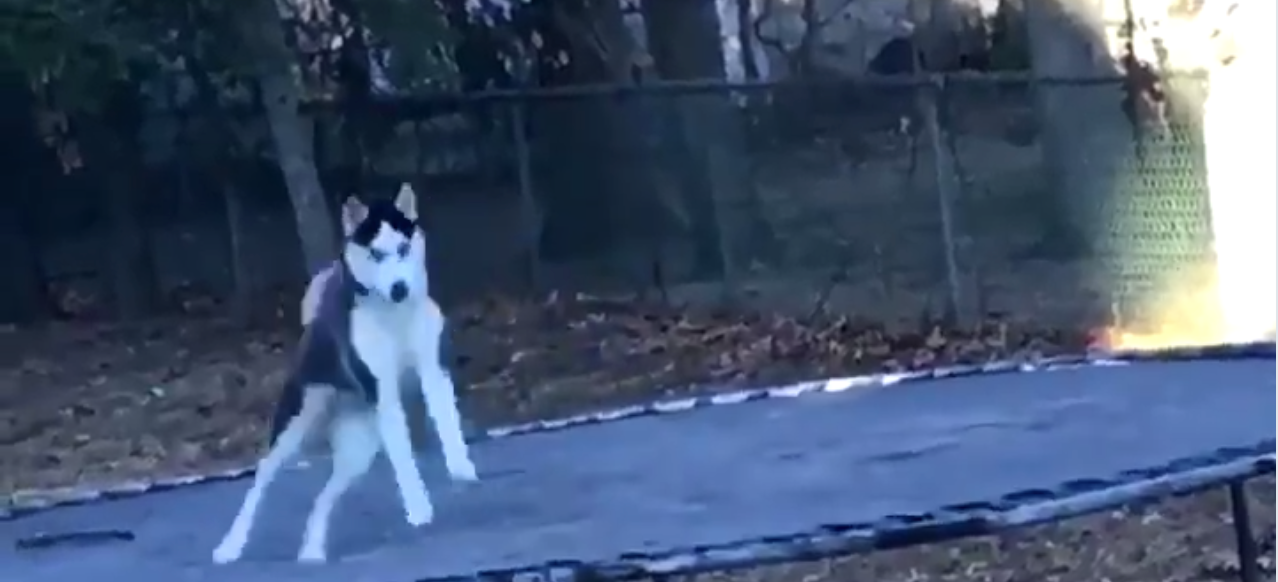 Dog Has The Time Of Her Life On Trampoline Until Owner Catches Her
By Zachary Brenner
Everyone has that one thing they are passionate about. The one thing that brings them joy like nothing else. It might look strange to everyone else, but it makes you happy, who are they to judge? It's something that everyone deserves to find in life.
I'll tell you this, though. No matter what your thing is, there is no way you love it as much as this dog loves a trampoline. This dog is so lucky to have not only have found her passion, but to be able to live her truth and really embrace her best life. In turn, by the way, this video of this dog on the trampoline is now my passion and my absolute favorite thing on the whole entire Internet. Honestly, maybe even the whole world. It's just that pure and amazing.
As you can see in the video above, the dog was having the time of her life until the owner comes out. Then she has to act like nothing was happening. So we can safely say this is one smart pooch.
Here's the thing, Dog. You have nothing to be ashamed of. Live you true self. Plenty of other animals like trampolines. Don't believe us, owner?! We have the receipts!
"Fun story: When I was younger, I kept a chair by the trampoline so I could get on easier," the proud owner of one such trampoline-loving pooch tweeted. "One day, not too long after we got Zoe, my mom saw muddy paw prints on the trampoline. She accused me of putting the dog up there until the next day when we caught her in the act lmao." Laughing my a-- off indeed!
So to you, dog and owner, we'd just like to say thank you for making our day.