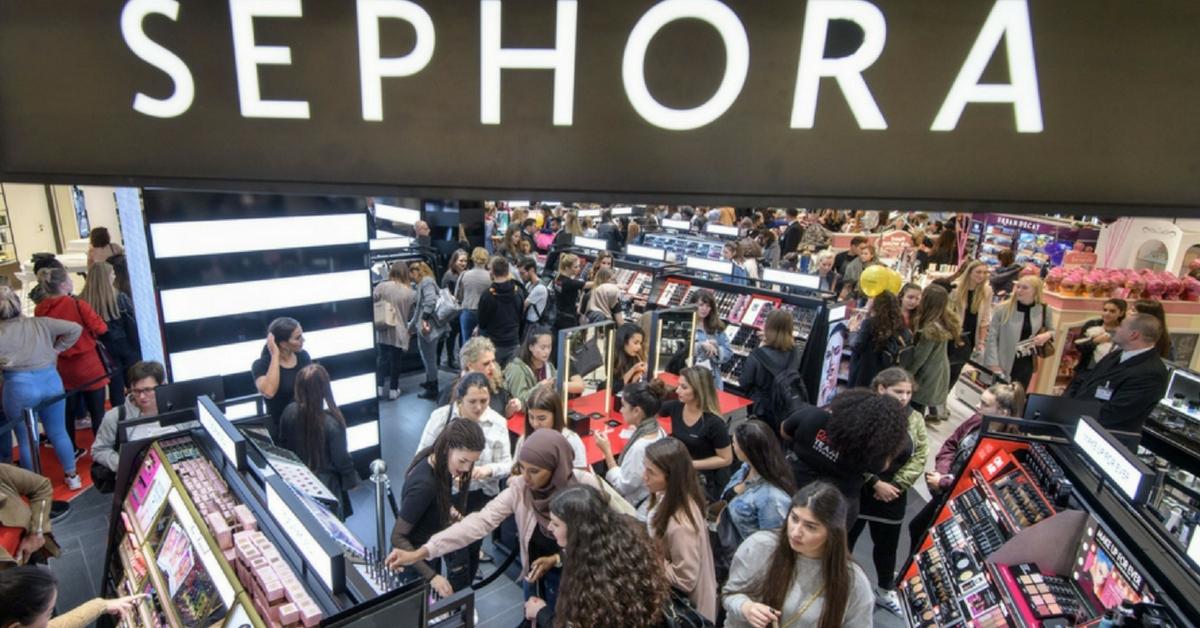 Kid Apparently Destroys $1000 Worth Of Sephora Makeup--Ignites Heated Debate On Twitter
By Mike Walsh
Ever hear the phrase 'you break it you buy it'? Clearly the kid who laid waste to the Make Up Forever eyeshadow palette display at a Sephora store in Augusta, Georgia has not.
I mean:
This was how make-up artist Brittany Nelson reacted when she saw the $1,300 worth of damages:
The internet is in full meltdown mode.
I mean, where was the parental supervision?
CLEARLY. SOMEWHERE. ELSE.
Come on parents, do better.
May nothing like this horror ever happen again.
More From Distractify
.

LOL

From giant tubs of Nutella to barrels of whiskey, here's everything Costco offers that can sit proudly beside your pallet of freeze-dried jerky.